The NHS was founded on 5 July 1948 as the world's first universal, free at the point of use health system.
Seventy-five years later, those principles remain just as relevant today as the NHS continues to innovate and adapt to meet the needs of new generations, always putting patients at the heart of everything it does.
From the midwives who help bring us into the world, the GPs and pharmacists who are our first port of call when we are sick, the nurses, doctors and other clinicians who care for us in our time of need, the porters and cleaners who keep our hospitals moving, and the hundreds of thousands of dedicated colleagues and volunteers in between – our people are the driving force in helping us do this.
We're counting down the 75 days to the birthday of NHS. You'll read inspiring stories from patients and staff, see news and pictures from the archives, and have the opportunity to join in competitions.
We hope you'll get involved too, sharing your memories and stories of what the NHS means to you.
---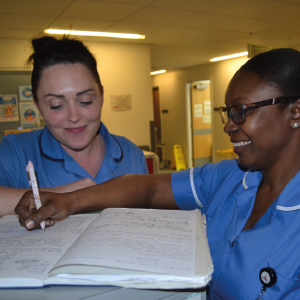 Tell us your NHS story
Share with us your memories of working for your local NHS, your family connections or care that changed your life.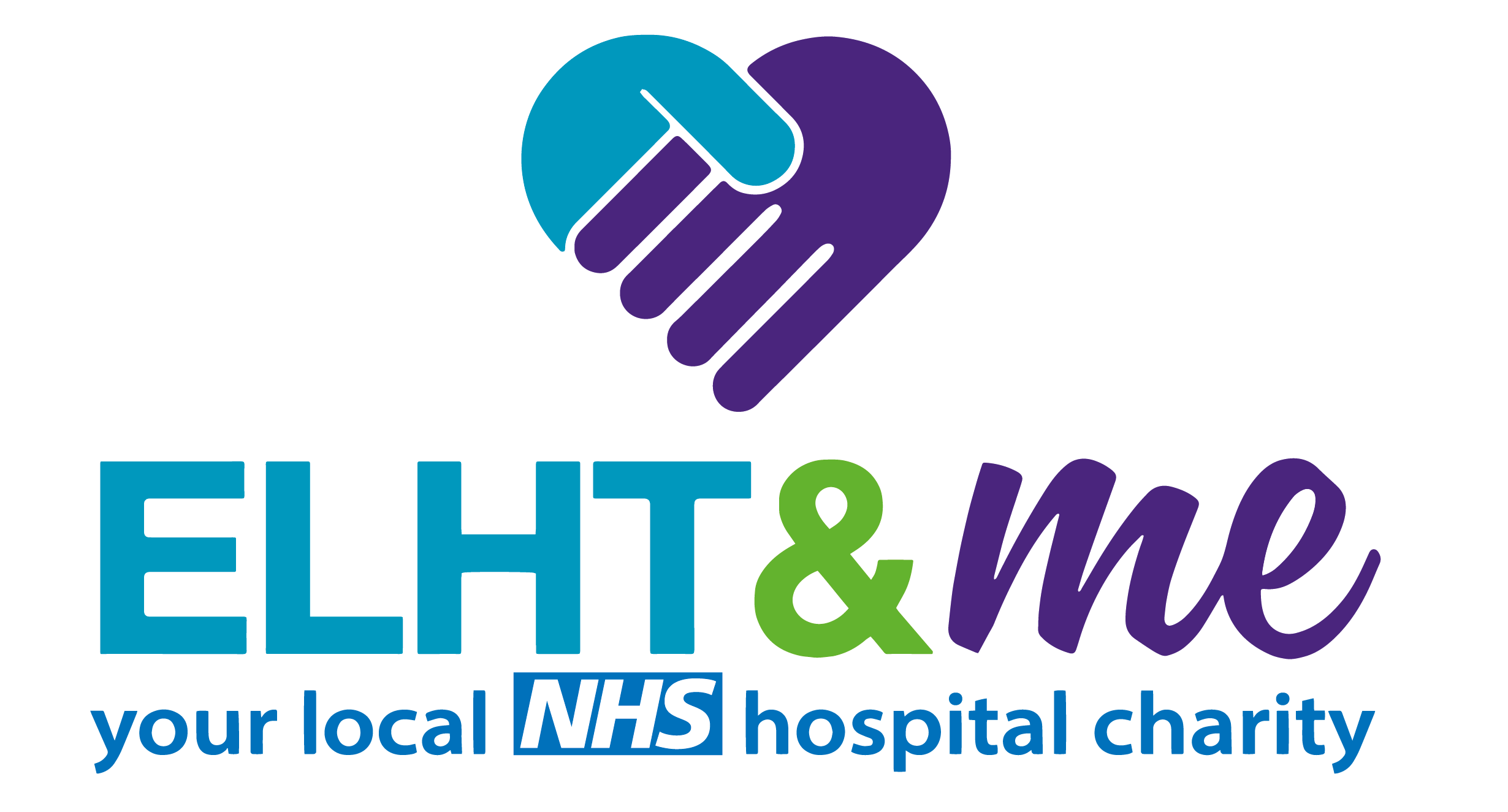 Our charity
Show your support for our hospital Trust's charity, ELHT&Me.
---
Here are just some of the ways NHS 75 is being celebrated and how you can join in...
Buildings will be showing support for NHS
To help mark the 75th anniversary of the NHS, buildings, historic monuments and other high profile sites across the country will be 'lighting up' blue on the evening of 5 July.
For the NHS's anniversary two years ago, more than 70 landmarks around the country lit up blue, including Wembley Arch, Liverpool's Liver building, Blackpool Illuminations Arches, Waterloo Station Clock, Nottingham Castle, the London Eye along with a host of civic centres, hospitals and sports stadiums.
This year Blackburn and Burnley Hospital will light up blue, thanks to support from Equans, and Blackburn Council will be lighting up King George's Hall and Wainwright Bridge and Ribble Valley Borough Council will light up Clitheroe Castle.
People are encouraged to take photos and share them via social media using the hashtags: #NHS75 and #LightUpBlue
Join in the activities for NHS 75
People across the UK are being invited to celebrate 75 years of the NHS this summer – and raise funds for NHS charities by hosting their own NHS Big Tea party.
Whether you get together at home, in the office, at your community centre or even in your school, you can celebrate on the 75th birthday of the NHS – Wednesday 5 July – or any day that week.
Thousands of NHS Big Tea parties are expected to take place across the country, with gallons of tea expected to flow, miles of bunting to fly and cakes galore (eaten in moderation, of course!).
There are so many ways to raise money whilst getting together with friends; collect donations in return for tea, cake and good company, run a baking competition, play a game of guess the number of tea bags in the jar, or you could even get creative and host a quiz. The possibili-teas are endless!
Hosting an NHS Big Tea is a great way to bring communities together around a shared love of the NHS whilst raising money to support NHS staff, volunteers and patients.
A key focus area for NHS charities is supporting NHS staff and volunteers – the beating heart of our health service who often put their patients need before their own. We all know the last few years have been particularly challenging, with NHS staff and volunteers responding to the global COVID-19 pandemic.
With your support, NHS charities can help provide additional support to staff and volunteers, such as dedicated gardens and wellbeing spaces to take a break during busy shifts, or helping staff to better support one another through access to peer-to-peer training.
So, grab your teapot, pop the kettle on and let's get brewing!
Get some resources to help here: NHS Big Tea 2023
Parkruns will take place across the country - including Burnley
'Parkrun for the NHS' is an exciting partnership between parkrun UK and the NHS to celebrate the NHS's 75th anniversary and showcase parkrun as a safe and inclusive space for all ages, abilities and backgrounds to be active and social in the great outdoors.
Tens of thousands of people across England, Scotland, Wales and Northern Ireland are expected to 'parkrun for the NHS' at their local parkrun events on Saturday 8 July and junior parkrun events on Sunday 9 July.
This includes Burnley, where a Parkrun for the NHS will take place on Saturday, 8 July at 9am at Townley Park.
Launch events took place across the UK. In Colchester Dame Ruth May DBE, Chief Nursing Officer for England, Professor Sir Stephen Powis, National Medical Director at NHS England, Paul Sinton-Hewitt CBE, parkrun founder, and TV's Dr Al-Zubaidi joined the local community of more than 400 walkers, joggers, runners and volunteers at Highwoods parkrun, setting a new attendance record.
Lots of NHS teams will be taking part and can provide information about the NHS and signpost to all the ways communities can help support the service, for example joining the NHS Organ Donor Register, giving blood or signing up to research programmes.
As well as celebrating the NHS's 75th with 'parkrun for the NHS', parkrun has a partnership with the Royal College of GPs, which sees more than 1,700 GP practices across the UK committed to prescribing parkrun to patients and staff to help improve both mental and physical health.
Learn more about what's happing nationally to celebrate NHS 75
---
Your NHS 75 stories
We have asked colleagues and members of the public to share their stories and memories of the NHS from across the last 75 years follow our Instagram page to view stories or browse through our stories below.