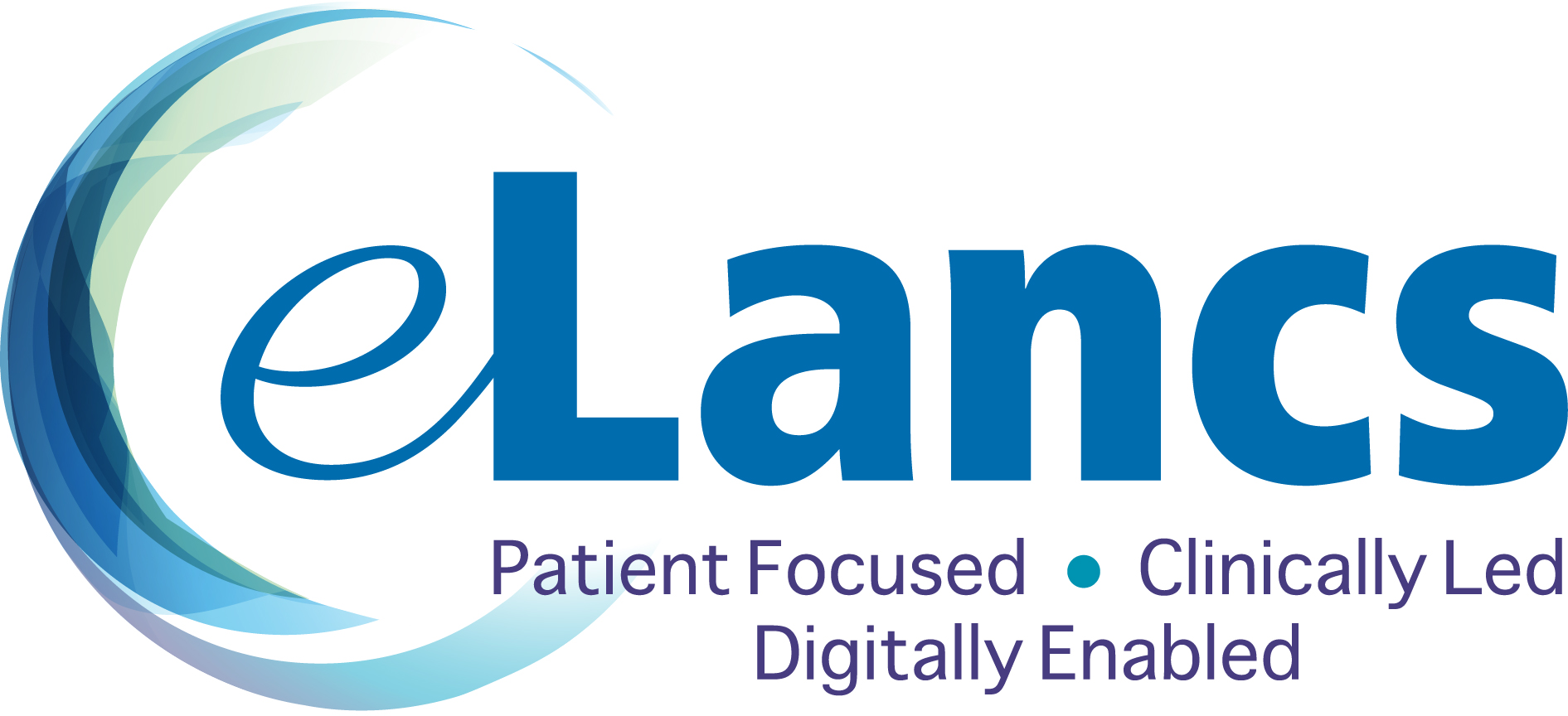 Get ready for the #BigSwitchOn
Our Cerner Electronic Patient Record system goes live in...
What is eLancs?
Over the coming weeks and months, the Trust will begin to implement one of the biggest programmes on the horizon: an electronic patient record (EPR).
Whilst it might sound simple, it has the potential to completely transform the way we work, with vast benefits for both colleagues, patients and their families. In East Lancashire Hospitals NHS Trust the programme will be known as 'eLancs' and is designed to improve patient care across the health and social care system in the area by replacing paper-based notes and records with a new suite of digital tools and technologies. The programme is patient focussed, clinically led and digitally enabled.
When does it launch and what does it mean for the Trust?
These will be introduced over the coming months across hospital services and community care in Blackburn with Darwen, Burnley, Pendle, Hyndburn, the Ribble Valley and Rossendale, but really big changes are scheduled in Autumn 2022 when a new electronic patient record system will go live in our hospital settings. This will provide clinicians with more information at their fingertips to make better, more effective decisions. They'll have automatic access to decision support tools, meaning their decisions will be made based on the best available information. They will be able to take information from many sources. It makes us more efficient and creates a smoother care journey for our patients. It will enhance communication across clinicians and teams, reduce duplication and reduce some of the data collection burdens from people by capturing some things automatically.
Paper records will be replaced by digital records and there will be new ways of working introduced to take advantage of this digital approach. It will make a number of administrative tasks easier to manage as information will flow around the organisation more easily.
Take a look at our brochure on eLancs below for further information and updates.

FAQ's
How secure is eLancs?
Access to records will only be available to authorised staff and there is a strict governance policy around this. The information will be stored off site and the data will therefore be less vulnerable to cyber-attack or to outside agencies. All patient data will be stored in the UK.
What will happen to paper records?
Electronic patient records will start to be built as soon as the system is introduced. Over time paper records will gradually become less relevant and the need to access and store them will reduce. Paper records that need to be accessible on the new system can be scanned in and there is also functionality built in to create forms.
However, eLancs is not intended to be a direct replacement for all paper notes, as in many cases there is a better way of doing things electronically. This transformation project will impact on all members of the team and we'll be looking at workflows of all specialities to design smooth processes.
Will it link up with other local trusts?
Yes. We're currently working with other regional providers in development of a solution that will feed into local trusts. It's important patients can move smoothly between services. Up until now we've not been able to share information between trusts because we didn't have the right data – eLancs will enable a new integrated approach.
What's the timescale for roll-out?
eLancs will be introduced in phases one to four, with short pilots taking place over a number of weeks. The first two phases took part in Summer 2021, introducing Patient Track and Smart Page, which are the electronic observation and messaging elements of the system. BadgerNet, an electronic patient record system developed specifically for obstetrics and maternity systems was introduced in Autumn 2021. The full go-live of the Electronic Patient Record system (called CERNER) will take place on 12th November 2022.