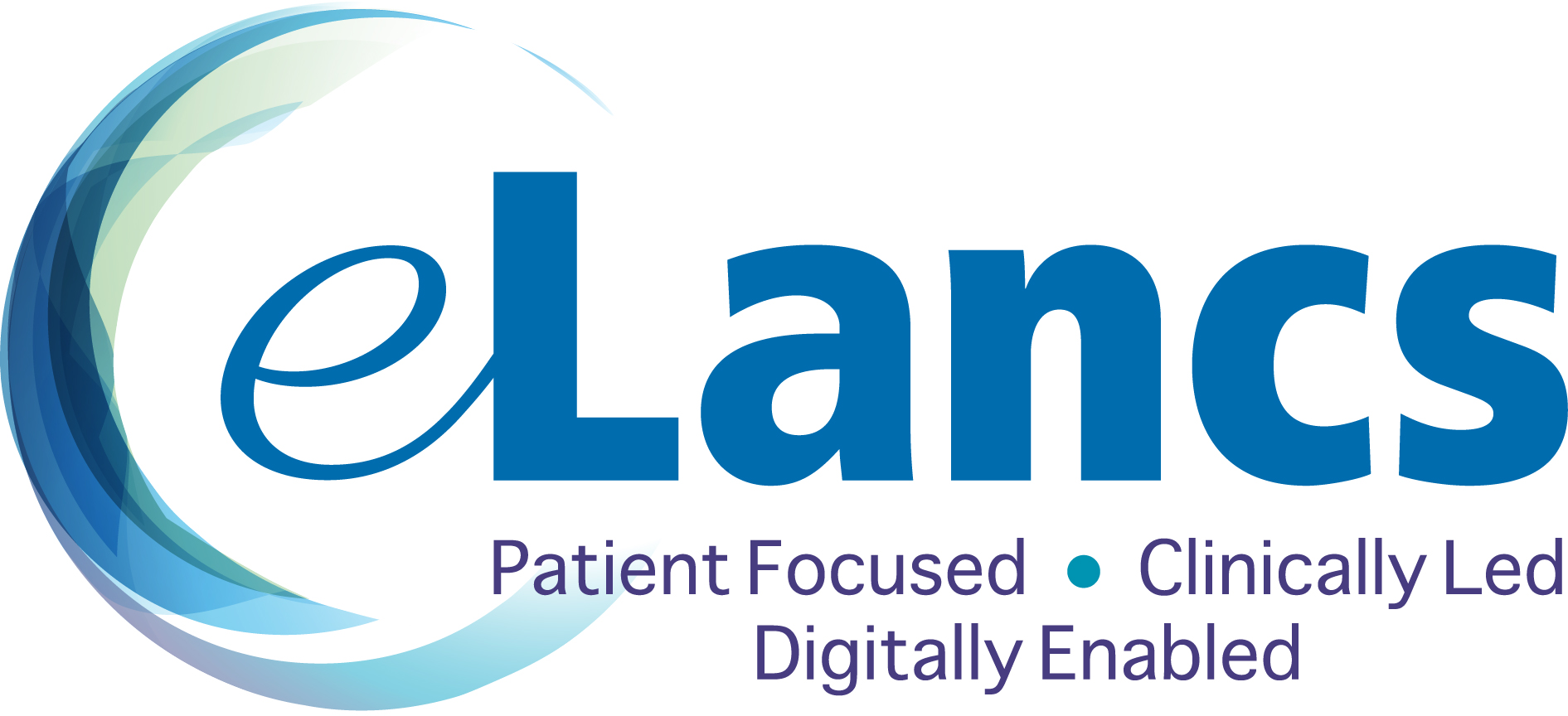 What is eLancs?
Over the coming weeks and months, the Trust will begin to implement one of the biggest programmes on the horizon: an electronic patient record (ePR).
Whilst it might sound simple, it has the potential to completely transform the way we work, with vast benefits for both colleagues, patients and their families. In East Lancashire Hospitals NHS Trust the programme will be known as 'eLancs' and is designed to improve patient care across the health and social care system in the area by replacing paper-based notes and records with a new suite of digital tools and technologies. The programme is patient focussed, clinically led and digitally enabled.
---
What does it mean for the Trust?
Changes are being introduced over the coming months across hospital services and community care in Blackburn with Darwen, Burnley, Pendle, Hyndburn, the Ribble Valley and Rossendale, but really big changes will happen when the ePR system goes live in our hospital settings.

The Cerner EPR will provide clinicians with more information at their fingertips to make better, more effective decisions. They'll have automatic access to decision support tools, meaning their decisions will be made based on the best available information. They will be able to take information from many sources.

It makes staff more efficient and creates a smoother care journey for our patients. It will enhance communication across clinicians and teams, reduce duplication and reduce some of the data collection burdens from people by capturing some things automatically.
Paper records will be replaced by digital records and there will be new ways of working introduced to take advantage of this digital approach. It will make a number of administrative tasks easier to manage as information will flow around the organisation more easily.
---
Take a look at our eLancs brochure below for further information and updates
---
FAQ's
How secure is eLancs?
Access to records will only be available to authorised staff and there is a strict governance policy around this. The information will be stored off site and the data will therefore be less vulnerable to cyber-attack or to outside agencies. All patient data will be stored in the UK.
What will happen to paper records?
Electronic patient records will start to be built as soon as the system is introduced. Over time paper records will gradually become less relevant and the need to access and store them will reduce. Paper records that need to be accessible on the new system can be scanned in and there is also functionality built in to create forms.
However, the ePR is not intended to be a direct replacement for all paper notes, as in many cases there is a better way of doing things electronically. This transformation project will impact on all members of the team and we'll be looking at workflows of all specialities to design smooth processes.
Will it link up with other local trusts?
Yes. We're currently working with Lancashire and South Cumbria NHS Foundation Trust Integrated Care System and other regional providers in development of a solution that will feed into local trusts. It is important patients can move smoothly between services.
For example, if you are a patient at Royal Blackburn Hospital your records will be available at all sites.
What's the timescale for roll-out?
eLancs will be introduced in phases, with the first two having already taken place, which were the introduction of the Patient Track e-obs system and BadgerNet, an electronic patient record system developed specifically for maternity.
Will the new system provide links across Primary, Secondary and Community Care?
The system is a hosted system running through East Lancashire Networks. Any community site that has access to East Lancashire's network will, with the correct permissions and access be able to log into the system. The community EMIS system will be able to be accessed via a link within Cerner, but will not be fully integrated into it. EMIS will continue to be used in the community.
Will the IT infrastructure be able to cope?
Enhanced resilience is already being built into our IT systems to ensure the infrastructure is ready and suitable for eLancs. Developments include quadrupling internet speeds across the Trust, introduction of 400 new wireless access points and the addition of new network technology that's ten times faster.
If connection is ever lost temporarily, back up data would be immediately available to support our business continuity systems — and typical 'up-time' for the software is 98.98%. Any system updates needed will be managed and controlled.
Will there be a link to the pharmacy system?
Yes. There will be an interface built in to enable a live link between the ePR and the pharmacy system. A key member of the team is the Chief Pharmacy Information Officer who is leading on this part of the project.

We are now investigating whether this will be feasible by go-live. If the timescale to build and test an interface is not feasible, we will print medicines supply requests off from the ePR system and dispense from the information on the printout. This approach mirrors current working practices and will be used as an interim solution.
What are the benefits for GP's?
Doctors will have immediate access to detailed information about patients and will quickly be able form a more complete picture. The more information they have got, the better decisions they can make and they will be able to give the patient more relevant information about what's happening to them.

ELHT clinicians will have access to the GP summary record within the ePR record, supporting more effective continuity of care and coordination of joint care.
Will hospital safety be affected?
The ePR will mean hospital stays are safer for patients. The system will give prompts to doctors and nurses to make sure that patients get the right care at the right time.

The system will flag up things like allergies and past histories, so it will have a direct impact on patient safety.

One of the big benefits for us in East Lancashire, where we have lots of sites, is that doctors will be able to see what is happening to a patient, no matter what site they are on.
What is Patientrack?
Patientrack is the digital tool to record patient observations. Rather than recording standard obs on paper charts, teams now record them on iPads using the Patientrack app. Early Warning Scores (EWS) are calculated automatically and alerts provide reminders when checks are due, to improve levels of care for patients and free up time for staff.
What does it mean for staff?
One of the biggest benefits is having more information about patients in one place. Less time spent searching for information means there is more time for patient care, resulting in faster decisions about appropriate treatment.