"My waters went when I was teaching yoga at 41+3 weeks."
Tessa Clemson gave birth to her daughter Frances Estie Everett at Blackburn Birth Centre in March 2020. Tessa, who is the owner of Tessa Clemson Yoga studio in Great Harwood opted for a water birth and now at 40 weeks pregnant with her second baby, is hoping to return to the centre for the birth of her son.
She said:
I used to teach pregnancy yoga classes at Blackburn Birth Centre so was familiar with the beautiful space. I knew lots of the staff and what I teach in my sessions is very aligned with their practices and way of thinking.
I believe all births can be positive, but I knew if I could I wanted to be active and in the water to birth my baby - something Blackburn Birth Centre encourages and promotes. It has a beautiful atmosphere and calming nature and because I already knew all the midwives it was the obvious choice when I fell pregnant.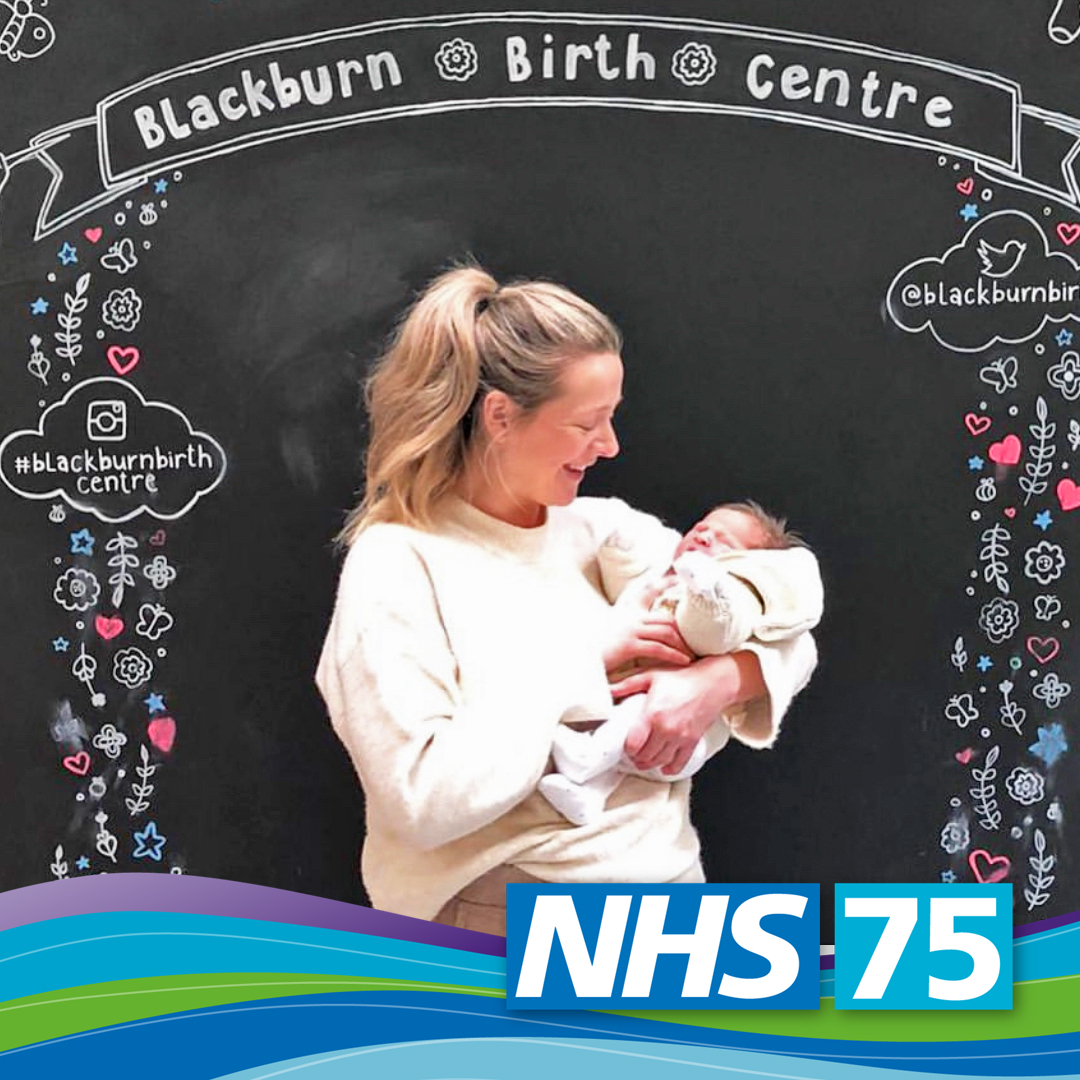 The centre has four rooms for comfort and privacy. Two of the rooms have a double bed and three of the four rooms have a big birth pool. From the beginning of my pregnancy my midwives listened to my wishes and supported me in all of my choices.
My waters went when I was teaching yoga at 41+3 weeks. My contractions progressed and my partner Lucas drove us to the centre. My amazing midwife Vicky welcomed me at the front door and as she put her arms around me and led me to my room I instantly felt relieved and safe.
Lots of my sensations were in my back and I wasn't getting much of a break between each contraction. Vicky was nothing but calm and patient, constantly reassuring me and encouraging me to follow my instincts and move around as much as I needed to.
As my baby moved into a better position, things started to happen quickly, so I jumped into the pool. Vicky and Lucas continued to be amazing, attentive and gentle but always there when I needed them.
Just one hour later Frances floated into the world in the most magical and peaceful way – she didn't even cry! My second midwife Mo said it was because she wouldn't have realised she had been born.
The first few hours were bliss. We had lots of cuddles and once the midwives had made sure we were both OK I had a well-needed shower before the three of us were left undisturbed until the morning.
Those hours spent at Blackburn Birth Centre were the happiest moments of my life. In the morning the whole Birth Centre was buzzing with excitement and it felt like a real celebration welcoming my baby into the world.
My midwives were there first thing to offer guidance and support with breastfeeding, changing and bathing, but then gave us the much-needed privacy we craved when family visited. My student midwife Toni even got to pop in to see us, she'd been at all my appointments leading up to my birth. The whole experience was heavenly.
Blackburn Birth Centre and its fabulous staff allowed me to have the birth I had envisioned. I can't thank everyone enough - especially Vicky, Mo and my midwife throughout both pregnancies, Katriona. I feel proud that we have facilities locally like Blackburn Birth Centre, we had such a positive experience and I can't wait to do it all again this time round, hopefully back in the same room and same pool!