Connect with your baby, prepare for birth and feel like you again…
Keeping physically active is great for you and for your baby.
Pregnancy offers an ideal opportunity to adopt a healthy lifestyle. Experts advise that, in most cases, physical activity is not only safe but also improves the health of both the baby and the mother.
Regular physical activity and keeping yourself healthy can help to reduce your risk of pregnancy complications and ease many pregnancy discomforts. It can assist in maintaining a healthy weight, sleeping better and feeling less tired, reduce the chance and severity of anxiety and depression, help to prevent and ease back pain and reduce the risk of developing diabetes.
It could also help you through one of the toughest (and happiest) days of your life – the day you go through labour.
Once baby is here and you're busy and often tired, being active may seem like the last thing you want to do. But regular activity can relax you, keep you fit and help to increase energy levels. It can also help your body recover after childbirth and may help to prevent postnatal depression by lifting your mood.
---
The re:fresh team invite all women across East Lancashire and Blackburn with Darwen to join our Facebook support group, 'Start Well'. Being part of this group allows you to access our FREE online sessions from home, find up to date information on keeping active and healthy and most importantly have the opportunity to chat with other mums and share experiences.
For more information about all of our sessions, please click here.
For our latest timetable, click here.
---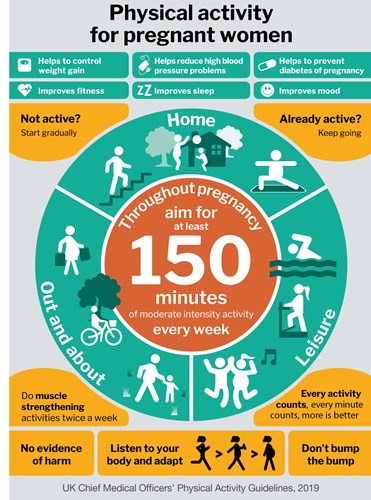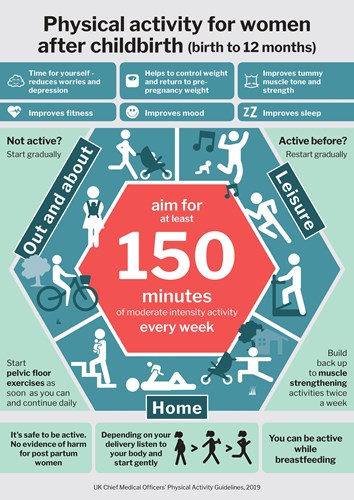 Pelvic floor exercises
Pelvic floor exercises help to strengthen the muscles of the pelvic floor, which come under great strain in pregnancy and childbirth.
What are pelvic floor exercises? | NHS
It's a daunting time to be pregnant, with COVID-19 making everyone more anxious. As exercise can help mentally, here's what's practical and safe to do.
It's important to exercise when you're pregnant. There are a huge amount of health benefits. But coronavirus has made it trickier, putting certain places out of bounds for pregnant women.
There are many reasons why exercise is a great idea in pregnancy. It can:
Help you sleep better (though we can't promise to see of those hourly toilet trips).
Reduce the risk of pre-eclampsia and your baby being born with a very low birth weight.
Be a big win in labour, making you fitter, shortening the time it takes and increasing your chances of a straightforward labour and quick recovery.
Help to reduce high blood pressure.
Help to reduce the risk of diabetes. If you have gestational diabetes, it can help control it too.
Keep your weight healthy during and after your pregnancy.
Help to reduce your chance of getting varicose veins, swelling in ankles, feet and hands and back pain.
Ease depression and anxiety and help your mood, which is particularly pertinent at the moment.