Published on:
29 November 2019
---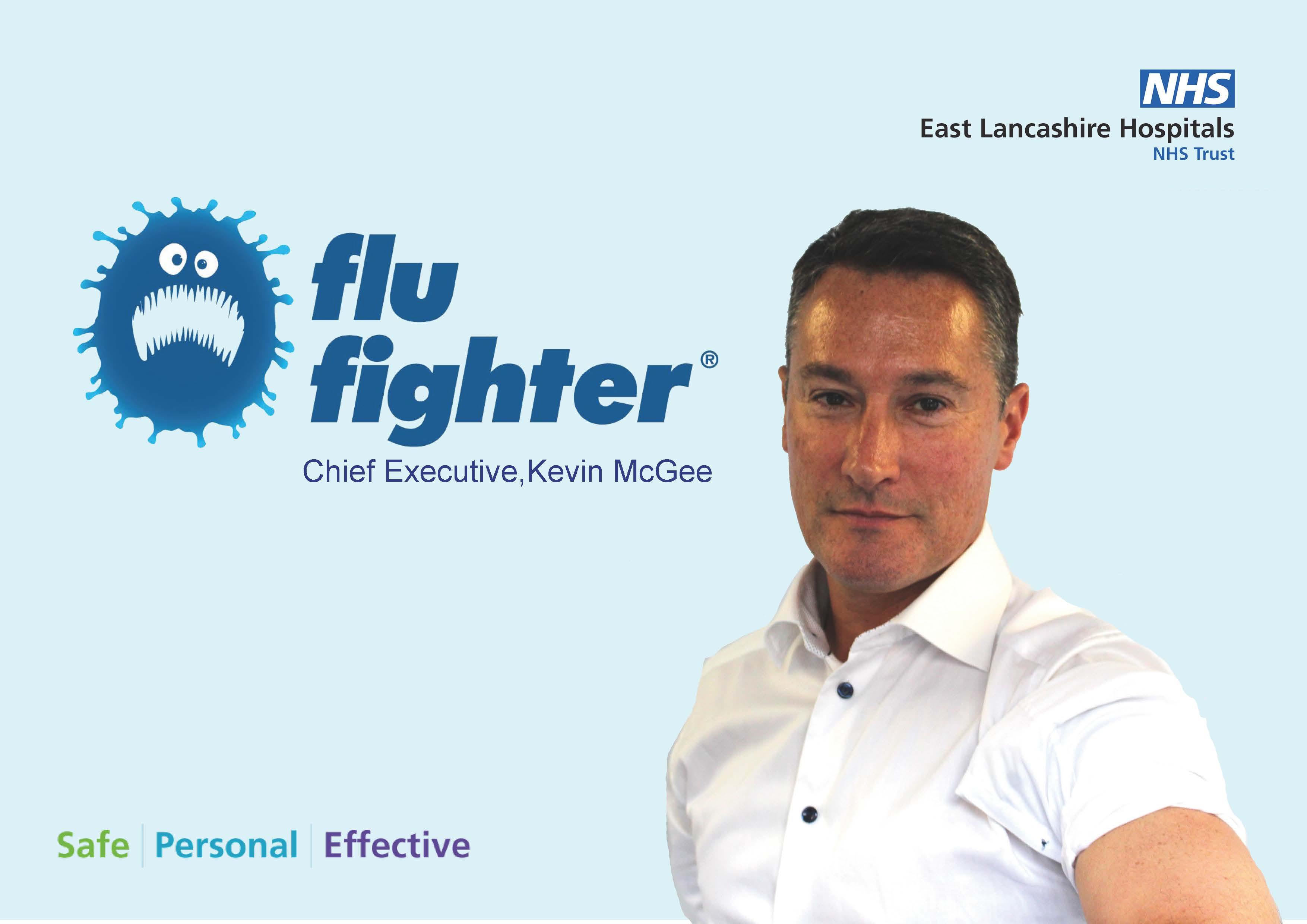 Hello everyone
Many of us awoke to a frosty start and the morning ritual of scraping the ice off our car windows! The weather is slowly changing into winter, and all that it brings. Thanks to all our staff for your efforts this week which saw one of our busiest days on record.
Once we start thinking winter, we realise that Christmas is only around the corner, and on Monday we kick-started the festive season with our very first Christmas light switch-on. I hope you managed to pop down to join in the merriment and meet our charity ambassador, Blackburn Rovers defender Darragh Lenihan. Martin Hodgson, Executive Director of Service Development and Deputy Chief Executive and Christine Hughes, Executive Director of Communications and Engagement both attended, managing to catch a ride in Father Christmas' sleigh! Everyone had a fabulous time listening to the brass band and choir, taking time to enjoy the festivities and sampling the alcohol-free mulled wine!.
The light switch-on marks the start of a whole range of events lined up by our charity, ELHT&Me, for our staff, patients and the public throughout December. From now until Friday 20 December there will be a selection of market stalls in the main entrance at our Blackburn site, bag packs have been arranged at local super markets and parties organised – and not forgetting the ever popular Christmas Jumper Day on 13 December. Watch out for all these activities being promoted and how you can take part in supporting the charity.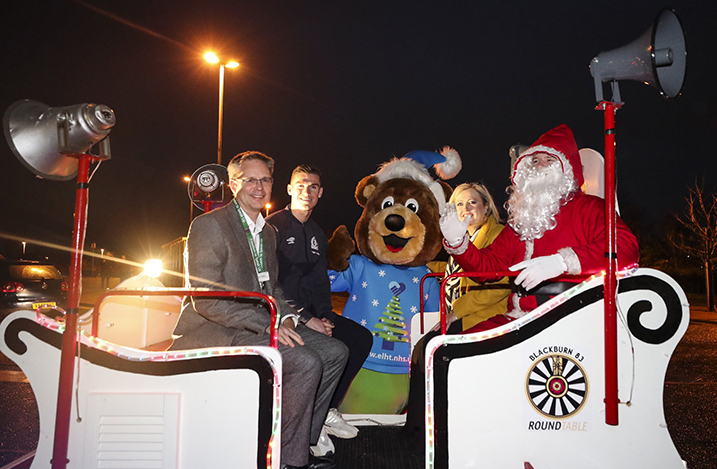 Something else for staff to watch out for is the new look Well Newsletter. This month's edition features highlights of all the different initiatives that have been on offer to promote positive change in health and wellbeing for our staff. It also contains the very informative calendar which details 19 activities open to staff to take part in during December, such as massages, mindfulness and Christmas lunches! There really is something for everyone, so please take advantage of what's on offer.
Last Saturday we staged a very successful Education Open Day at Burnley General. The event proved once again that ELHT is a leader in medical education, partnership working and career opportunities. Many thanks to all the staff involved in supporting this event which attracted more than 100 people who wanted to find out more about Trainee Nursing Associates, Radiology and a number of nurses planning to return to practice. I'm told our partners from the University of Central Lancashire were delighted at the size of the turnout which is testament to the high regard for our Medical Education.
It is great news that Professor Damien Lynch, Director of Undergraduate Education, was presented with the William Cullen Prize for Excellence in Teaching or Service Innovation. The award was presented by President Professor Derek Bell in recognition of Damien's work in postgraduate and undergraduate medical education and medical handover. Well done Damien! I do hope this winning streak continues tonight when our Communications Team and Quality and Safety Team attend the CIPR (Chartered Institute of Public Relations) Pride Awards. They have been shortlisted for their combined work on the very successful Share2Care publication. Fingers-crossed they bring home the silverware! But even if they don't, I have to say I am really proud of the Share2Care programme, including the magazine. It is a really effective way of helping us to be both a learning organisation and open and transparent about when we get it wrong.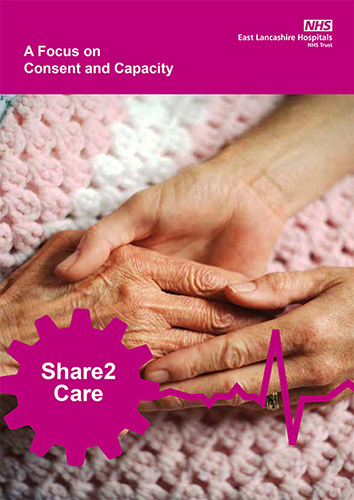 I'd like to end by saying a huge 'well done and thank you' to you all. Today I received the latest figures for flu vaccinations. We are currently at 88% - that's almost 7,500 members of staff! Obviously we don't want to stop there, if you are one of the 12% yet to receive the jab, check out the timetable of where you can receive it. I have also been informed that our current running total for completed staff surveys is 44.5%, I'm sure with the last push today by the Well Team we will reach over 45%. I appreciate just how busy you must all be at the moment but if you have yet to return your survey please take the time out to get that form in before midnight tonight! We all benefit from the survey; as individuals, as organisations and as a national health service. But most importantly our patients benefit from it too.
Once again, thank you for always working hard, for your dedication and for putting our patients first.