Published on:
27 October 2017
---
Hello everyone, hope you are enjoying the autumn sunshine – making a change from storms!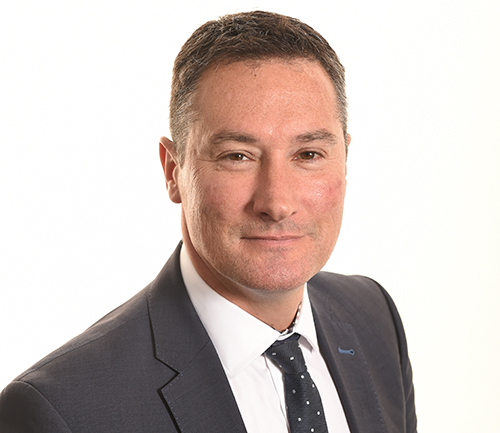 Next Monday (30 October) will see our emergency services enhanced by the opening of a new Respiratory Assessment Unit (RAU) at the Royal Blackburn Teaching Hospital. One of the top reasons for admission to our wards in winter time is respiratory illness and so the RAU team will be on hand to manage adult patients who have a range of respiratory conditions including COPD, asthma and pneumonia. The RAU will help to avoid admissions and prolonged patient stays by focusing on assessment, stabilisation and treatment of patients who require acute hospital services, but who can be successfully discharged home the same day. This is a great addition to our emergency service and we hope it will have a positive impact on our ability to achieve and sustain the important 95% four hour standard.
Sunday is World Stroke Day and this week our specialist staff have been involved with a number of activities which highlight the excellent improvements in stroke treatment and care the Trust has achieved in recent times. That view was also expressed recently by Professor Tony Rudd, England's National Clinical Director for Stroke, who was equally impressed when he and a team of eminent national experts came to carry out a peer review of our stroke pathway this past summer.
Looking ahead to next week, I'm excited about the launch of our STAR Awards 2018. I know there are so many extraordinary members of staff who despite working under enormous pressure, are consistently going further to deliver exceptional care to our patients. Last year's Awards received over 500 nominations and I expect the judges will have an even tougher task to decide the winners by the time voting closes in January. I'd encourage patients, families and carers who are impressed by exceptional care and treatment from an individual or team to vote in the Patient Choice Award.
Talking of excellent patient care, I learnt of one perfect example this week when I presented October's Employee of the Month award to Coronary Care Nurse, Dan Whittam. He was nominated by a patient's grand-daughter who praised Dan for the exceptional care he delivered to her grandma - 'the utmost compassion and attention, he attended her needs with dignity and gentle care' to use the lady's exact words. Palliative care is an important part of the work we do at ELHT and you only get one chance to get it right. Well done to Dan who is automatically shortlisted for our Employee of the Year award which is also announced at the STAR Awards 2018.
Dr Alison Thorpe joined us at our Team Brief events today (Friday) as part of a new feature where we spotlight different services and initiatives. Today we were looking at End of Life Care and the importance of this. As she pointed out, how we treat our patients in their last days is a significant indicator of how we treat all our patients. I would urge you all to have a look at Alison's presentation which is attached to our team brief.
Well, the half term break continues so if you are having some well-earned time off – enjoy it! As ever, thanks to all our wonderful staff for everything they do. This blog is only a tiny sample of some of the fantastic things that are happening so do take a look at our website; follow us on Twitter and Facebook.
Until next time
Best wishes
Kevin