Published on:
18 January 2019
---
Hello everyone, happy Friday. I think we are in for a cold one!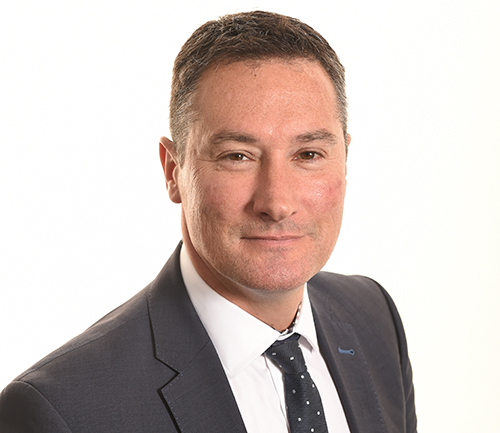 As ever, lots has been happening this week and we have much to be proud of, as you shall see.
Yesterday, I visited our brand new Older People's Rapid Assessment service – or OPRA – as it is known.
The new unit, based on ward C1 at Royal Blackburn Teaching Hospital is linked to our frailty pathway improvements. It will treat older people who need to be seen quickly to prevent hospital admission or who require multidisciplinary assessment or treatment. This is a great development for the most vulnerable of our patient groups. We've already received some great feedback from patients, carers and staff. Well done everyone!
Of course, positive feedback is nothing new for us, and it was lovely to hear this from the husband of a patient:
"I would like to congratulate and thank the Intensive Home Support Service. What a fantastic and wonderful service this is, not only for the patient but for the carers. The team are there for you at any time and are very informative and kind. This is the first time I have known of its existence and I feel it is one of the best initiatives the NHS as introduced in many a year."
I am really proud of our community services, and the partnership working we have with other agencies to ensure the best possible, joined up care for people, in or as near to their own homes. There is so much dedication and innovation out there. Keep up the great work!
Fantastic efforts by our health and wellbeing team and a commitment to patient safety have resulted in 91.2% of our staff being vaccinated against flu. This is a great achievement and builds on our reputation for the best performance in the NHS for this. The campaign doesn't finish until the end of February, so if you haven't already had it, get your jab asap. Let's make sure we keep that no.1 place and do our very best to protect our patients, our families and ourselves from this dreadful virus.
We are expecting a number of very interesting results in the next couple of weeks with the results of the National Staff Satisfaction Survey, the National Maternity Service Survey and our own CQC inspection report all being published very soon.
I am quietly confident that we will do very well in all of these vitally important measures of quality, which clearly demonstrate the kind of organisation we are. I have no doubt they will show we are caring, compassionate and professional and we do indeed provide safe, personal and effective care. I also have no doubt they will show that we are continuing to get better and better. And, I have no doubt that this is down to you, our fantastic staff.
Thank you. Well done. Keep doing what you do.