Published on:
7 September 2018
---
Hello everyone.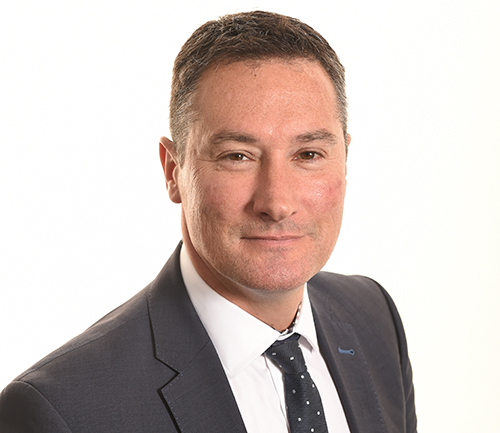 There's so much happening and, after two weeks rest from blogging duties, it's great to be back at the helm during which is a traditionally busy post-summer holiday period. Many thanks to Chris and Damian for volunteering as 'guest bloggers' during my absence.
The CQC Inspections have continued throughout the week with the focus on our emergency services, surgery, medicine and ELCAS. We have prepared well for the CQC visit, and this is tested when we are given just 30 minutes notice of the inspectors visiting a department. From what I hear, staff rose to the challenge and, without fail, showed the CQC that ELHT is a professional, safe and highly effective health provider. Well done to everyone involved in planning for the inspections, the staff and services who have been inspected and everyone who attended the Focus Groups held so far. One event I want to mention is the special CQC Focus Group being held for our BME staff on Thursday 27 September (Park View Offices, 12 noon to 1pm). Come and speak with the CQC inspectors about your experiences of working at ELHT.
The inspections have stopped for now but will begin again later this month (24-28 September), so there will be more opportunities for you to continue 'shining bright'. In fact, the next CQC inspection is likely to focus on the Executive Team and Non-Executive Directors and I'd urge staff to ask their own questions of the Trust executives when we host our next 'Meet the Board' session at St Peter's Centre next Tuesday (11 September) in Room 4 at 12 noon.
At the same time as CQC inspectors are coming to East Lancashire to assess our services, several teams and individuals have earned national recognition for their outstanding work. I was at the NHS Expo in Manchester this week and was proud to see our maternity staff led by Consultant Obstetrician Mrs Liz Martindale receive the NHS 70 Kate Granger Compassionate Care Award.
In addition, the shortlist for the prestigious HSJ Awards 2018 was revealed this week and congratulations go to the Home First service (run in partnership with Lancashire County Council) and Staff Engagement team who have both been shortlisted. In addition, our colleague Kevin Moynes has been shortlisted for 'HR Director of the Year' in the Personnel Today awards.
While at the NHS Expo, I was delighted to join a discussion panel where I could talk about the key leadership and cultural challenges facing the NHS. I was able to draw on our experience here at ELHT – which I've written about previously - sharing how we're developing a culture based on compassionate leadership. This requires insight, self-awareness, emotional intelligence, empathy, courage and honesty at all levels. By identifying and developing these attributes we cope better with the increasingly pressurised environment we now work in. Discussing the 'culture' of an NHS organisation was both rewarding and fascinating, and in simple terms it's what this blog is all about. Compassion and leadership positively influence culture and facilitate high quality care. Consequently there is a clear relationship between compassionate leadership, a good patient experience and improved health outcomes for our patients.
Thank you for reading my blog and enjoy your weekend.