Published on:
20 October 2017
---
Hello everyone, it's Friday - so welcome to my blog! As always, there's lots to tell you about.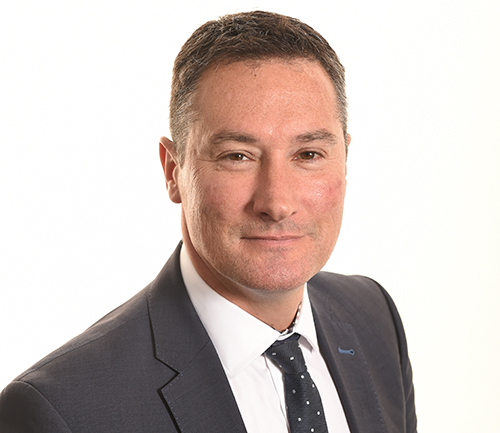 Have you noticed our Fundraising Manager, Denise Gee as she works at raising awareness of, and funds for, our charity ELHT&Me? If you haven't, I'm sure you will soon. Two great examples of her impact are that Denise secured a coveted place in the Virgin Money London Marathon next year and this has been allocated to Toby Campbell, a keen runner, from our East Lancashire Child and Adolescent Service. Toby will be raising money for ELHT&me and you'll be able to sponsor him via a JustGiving.com page. This week saw us raise over £500 from the sale of three................SHEEP! Yes, you are not mistaken, it says SHEEP. A grateful patient, who is also a farmer, donated three of his 30-strong flock and these raised £514 at auction! Brilliant!
Charitable funds are so important to us in the Trust, never more so than now. I had a lovely job to do today as I attended the ribbon cutting service for the beautiful 'T Garden'. This is a quiet and serene place for poorly patients to go and receive some fresh air. It was commissioned to support social space and wellbeing for long term patients and followed the very sad death of a young woman who spent many months on the critical care unit. The garden was named in her memory and paid for from funds raised in honour of another patient who passed away some years ago.
In case you didn't know, we are busily preparing for (bracing ourselves) what is expected to be a really difficult winter period. Getting your flu jab (and encouraging others to do the same) has never been more important. Since the campaign began a couple of weeks ago almost 40% of staff have been jabbed. Members of the board are booked in for 7 November; more sessions are taking place across the Trust so, be a #flufighter and protect yourself and others.
Congratulations to Advanced Practitioner Helen Thompson and our 'GRASP' physiotherapists who have made the shortlist and will represent ELHT at next month's Greater Manchester Clinical Research Awards. This is deserved recognition of Helen's success in setting up and mobilising an entire team of researchers to look at shoulder pain. The team have the added kudos of recruiting the very first patient for this national study. And there's more success for our Refer to Pharmacy project which is a finalist for the Sustainable Healthcare: Patients as Partners awards. Well done to everybody involved and fingers crossed that you bag the awards.
Some great news, you may have read in the press that the go ahead has been given for an extra 517 car parking spaces adjacent to our Royal Blackburn Teaching Hospital site. This will be welcome news to visitors and local residents alike as it should reduce congestion close to our site. The spaces are expected to be operational before Summer next year.
The weekend is upon us and many of our brilliant staff will be working throughout. Our performance against the four hour emergency standard continues to be inconsistent, but it has improved. We've got to maintain this improvement, and we all have a role to play in this. Don't forget - every minute matters, and every person plays a part.
So, finally, before signing off for this week, Thank you to each and every one of the 8,000+ people who make ELHT what it is - a great place to work, a safe place to get treatment.
Until next time....
Best wishes
Kevin