---
Upcoming Events
The Big NHS Walk
Celebrate the NHS birthday weekend by joining us on the Big NHS Walk, a day to remember, centred around a healthy challenge whilst raising funds for your local hospitals NHS charity.
Fun, fresh air, family and friends. Turn the walk into a fun day out and register with your friends, family or colleagues. On your return, enjoy an alfresco afternoon tea box, provided by our award-winning catering team.
A new route for 2021 starts from Park View Offices at Royal Blackburn Teaching Hospital and takes us across some of the most scenic countryside in the area. Footpaths and bridleways bring stunning views, rural farmland, a typical English country pub and parts of a historic village heritage trail.
#TheBigNHSWalk Information
Contact us
If you need further information or assistance, please contact the Fundraising Team.
Email: fundraising@elht.nhs.uk
Call: 01254 732140
---
Show accessibility tools
The NHS Big Tea
Ready for a tea party like no other?
The #NHSBigTea is coming on 5th July, the NHS's birthday.
It's a national celebration of our amazing NHS staff – ordinary, yet extraordinary people who continue to go above and beyond for us and our loved ones. Poured with support from our friends at Morrison's.
Together, we'll pour out our love, thanks, joy, and reflection, and help raise funds to support our NHS champions, who need us more than ever.
Will you say a big thank you with a Big Tea this July?
Each event can be in person or virtual, with the community, friends, family, or at work, and is a chance to reflect and say thank you for everything that NHS staff and volunteers have done and continue to do, by taking part in the nation's biggest tea break to raise money for ELHT&Me.
People can host their own event or they can show their support by taking 5 minutes to enjoy a tea break, texting NHS5 to 70085to gift £5 to support your NHS charity and tagging five friends on social media, and calling on them to do the same.
Register your Big Tea Party: Fundraising@elht.nhs.uk or call 01254 732140 and get your pack today.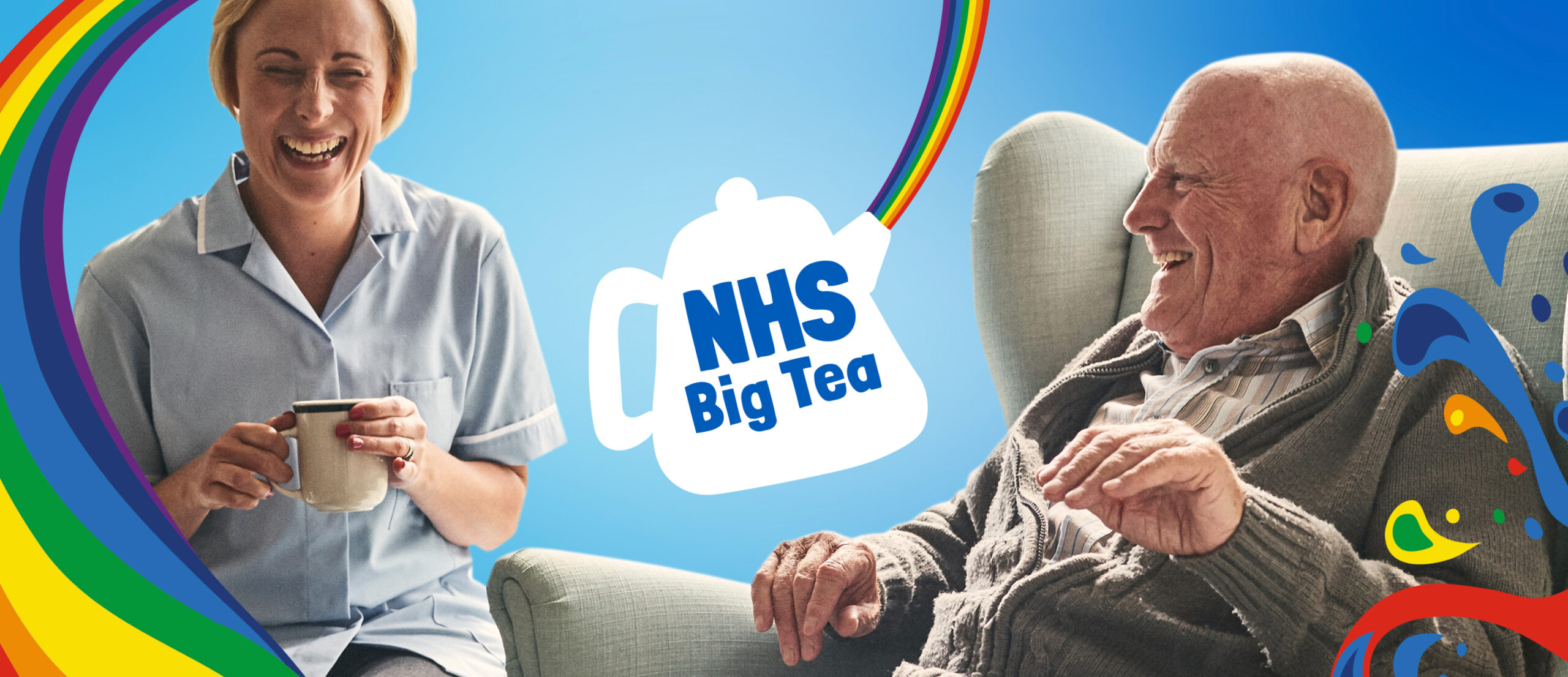 Morecambe Bay Walk
Join us on this unique eight-mile sponsored walk across the tidal sands and mudflats of Morecambe Bay, on Saturday 17 July 2021.
Have fun and raise money, to improve patient experience! Places are strictly limited, and we encourage people to sign up as soon as possible. If the walk has to be cancelled, you will receive a full refund.
Find out more: https://elht.nhs.uk/cross-bay-walk
Setting up your own event
If you would like to fundraise for ELHT&Me and raise funds in support of your local hospital, all the details, useful information and fundraising ideas can be found here.