Physiotherapy
You will be assessed by a Physiotherapist after your operation. A chest assessment will involve:
The physio will listen to your chest with a stethescope and will feel your chest to check that your breathing is okay
Then they will check that you are able to take deep breaths and cough
The physio may also go through the deep breaths with the incentive spirometer with you as well
During your first physio assessment, the physio will aim to get you up and sat in the chair. The plan will then be to continue to progress the distance you can mobilise as appropriate. The aim is for you to be able to walk 60m as soon as possible.
You will also be provided with a muscle strengthening exercise programme if appropriate. It is important to be up and active as soon as possible because this will prevent your muscles getting weak and deconditioned - there can be up to 10% muscle loss after one week of bedrest. If required, stair assessments can be completed in the hospital prior to discharge.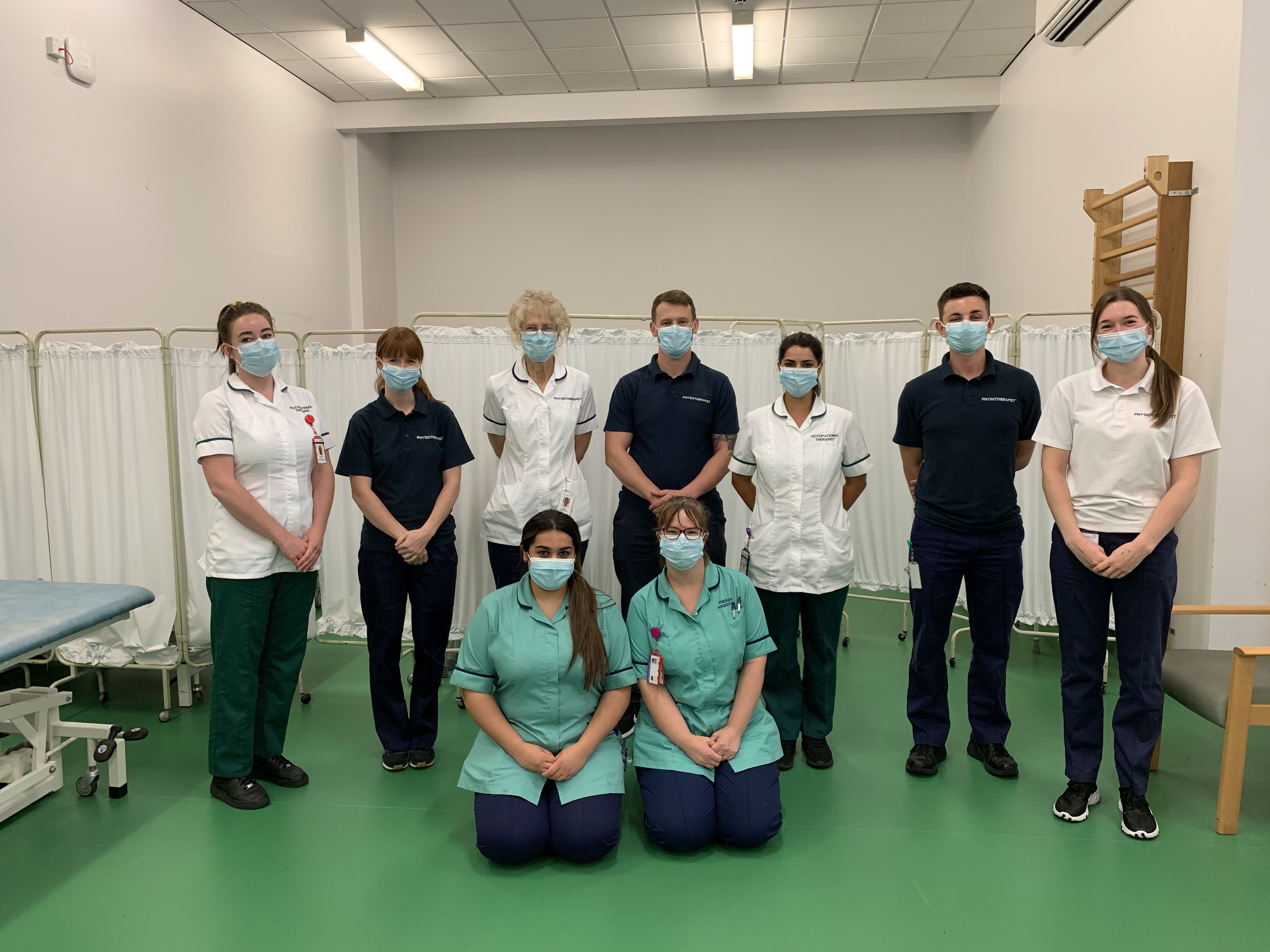 Occupational Therapy
If required during your hospital stay, you will be seen by an occupational therapist to help promote or work towards independent living with all your daily tasks. This can include being prescribed equipment on discharge home to help ensure independence.