Your recovery is aimed at getting the body working normally as quickly as possible. This is not always easy but your surgeon will let you know when is the right time to eat following your operation.
When you are allowed to eat and drink, we advise you always start by trying something smooth and easy to digest, for example a yoghurt, soup or ice cream. If you manage this then you can build up your intake gradually as advised by your surgical team.
Bring in some sugar free chewing gum. Studies have shown chewing gum can encourage your digestive system to get going after surgery.
When you are allowed, drink well - it's so important to keep hydrated following surgery.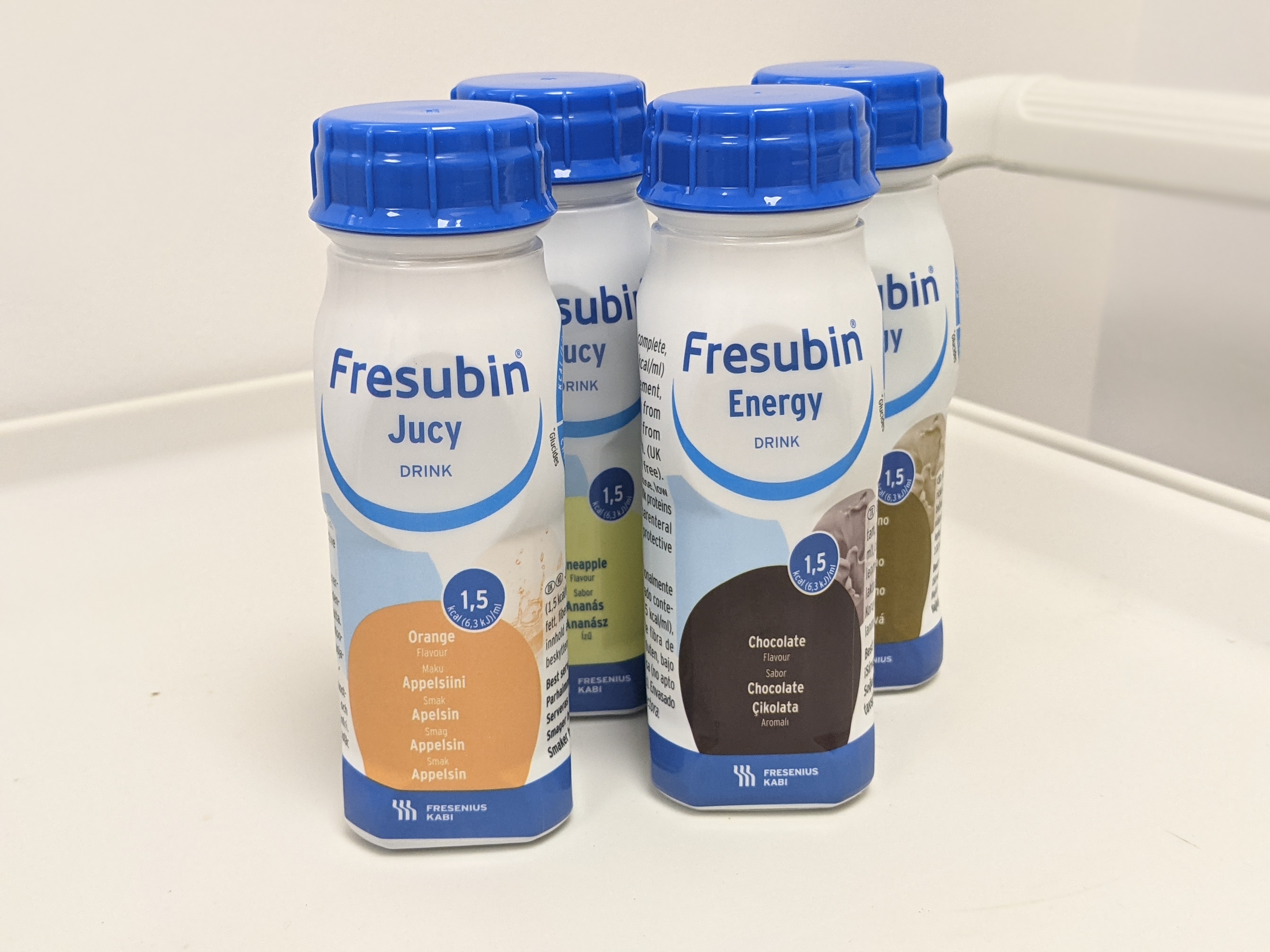 When you are allowed Free Fluids (which means drinks of any kind except fizzy) we offer nutritional supplement drinks called Fresubins that we would encourage you to have. They come in a milk or juice base and in a variety of flavours to help boost your intake.