Published on:
22 October 2020
---
COVID-19, a second wave.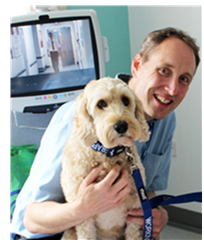 The phone call began like many others that I make each day, a quick call to a ward to check if a patient I had been asked to see was still there. A senior nurse answers and I introduce myself – "it's David the chaplain". Immediately, the nurse starts crying, her pain and sadness is incredibly raw. She tells her story, another patient approaching the end of life who seemed to be improving, another difficult conversation with the family; the increasing daily reality of COVID-19 prevalent once more. The call lasted only a few minutes but it is a call that stayed with me as I went to bed that night and prayed. So many of the people I am proud to call my colleagues are hurting now, for many of us this is a scary time.

In some ways we are in a much better place than we were at the start of the year facing the first wave. We know much more about COVID-19, the medical teams have a much better idea about what works and what doesn't, and there are more treatment options. I think many of us would also say that we are closer together as a team and that has to be our greatest strength. Over the last seven months we have cried and shared so much.

Some things feel harder, however. Many of us have not recovered from what we went through last time and sometimes knowing what is to come can make it worse. One senior doctor said to me, "The virus is just as strong, but right now I feel weaker." The approaching winter also feels long, spring far away.

It is an honour for me, with Jasper my therapy dog, to listen to the stories and feelings of my colleagues, to be with them as they share their thoughts and the fears which occupy their minds in the middle of the night when the world sleeps. To listen as they speak about how they feel the virus is changing them, almost as if they are losing something of themselves to COVID-19. But despite all of this, their care, perhaps even love for each other, is immense. They come to work for their patients, because they know they are their last hope, but they also come for each other. Right now, without each other we would be lost.

Spring will come, the vaccine will arrive and one day we will hug each other again as colleagues. We will be able to eat lunch together, simply chat on the corridors together, remove our face masks and see each other's smiles again. We won't be the same people as we were before; something like this is bound to change us. But we will have given love to the dying and healing to the sick and we will have given care to each other.