Published on:
15 March 2019
---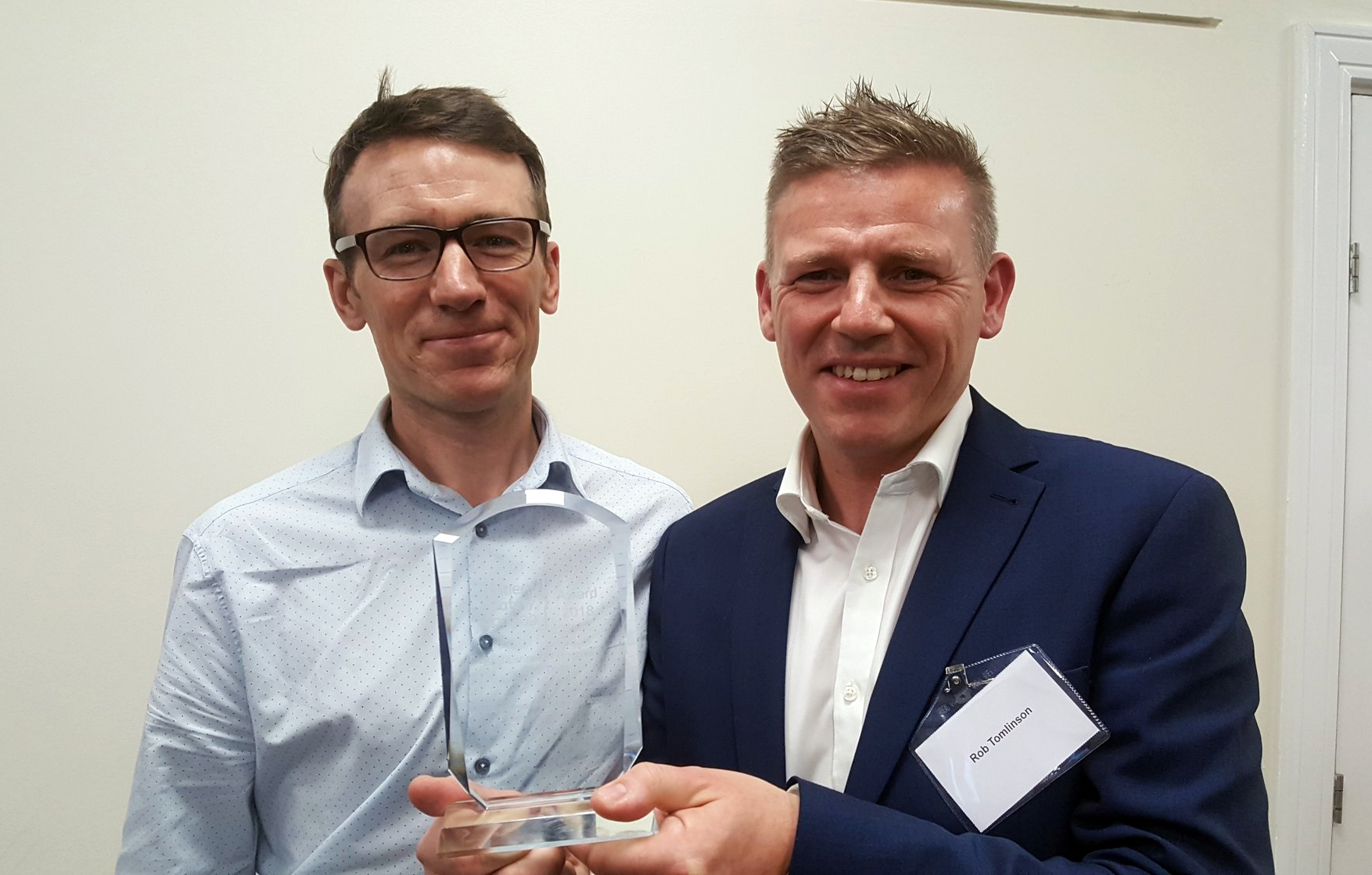 Photo: 10,000 Feet innovator and Junior Charge Nurse Rob Tomlinson (right) and Consultant Anaesthetist Dr Mike Pollard with the Patient Safety Award
A groundbreaking safety initiative adopted from the airline industry and now used to protect patients undergoing surgery at the Royal Blackburn and Burnley General teaching hospitals has won a national award for patient safety.
Known as 10,000 feet, the safety initiative started in East Lancashire thanks to Junior Charge Nurse Rob Tomlinson, who discovered how nurses in Australia were using the phrase to reduce the risk of hospital theatre errors caused by noise, distraction and poor communication.
And after Rob explained 10,000 feet to experts judging the Patient Safety Learning Awards 2018, they decided the new ELHT initiative was the worthy winner of the 'Patient Safety Award' category.
"Having a safe working environment is essential in an operating theatre and the #1 reason to introduce a unique patient safety initiative called 10,000 feet," explains Rob.
"In simple terms, it's a straightforward way to stop all unnecessary noise in a theatre all allow all staff, including the surgeon, to concentrate completely on their work.
"In operating theatres, noise and distraction are two leading causes of 'Never Events' - serious incidents or errors that can be avoided if proper safety procedures are followed."
Using 10,000 feet means anyone working in the operating theatre can say the phrase '10,000 Feet' at any time before, during or after surgery, signalling to other staff the need for a quiet environment to concentrate totally on the task at hand.
10,000 feet comes from the airline industry where during take-off and landing - before the aircraft passes 10,000 feet on ascent and after it has passed 10,000 feet on the approach - pilots must focus entirely on "their essential operational activities" and "avoid non-essential conversations".
ELHT is the first Trust in the UK to introduce 10,000 feet with the initiative now being used by operating theatre staff at the Royal Blackburn and Burnley General teaching hospitals.
In addition to a positive thumbs-up from theatre staff at Burnley and Blackburn hospitals, the UK's Care Quality Commission recently praised Rob's initiative by declaring "10,000 feet had strengthened safety procedure in (hospital) theatres".