Published on:
19 December 2018
---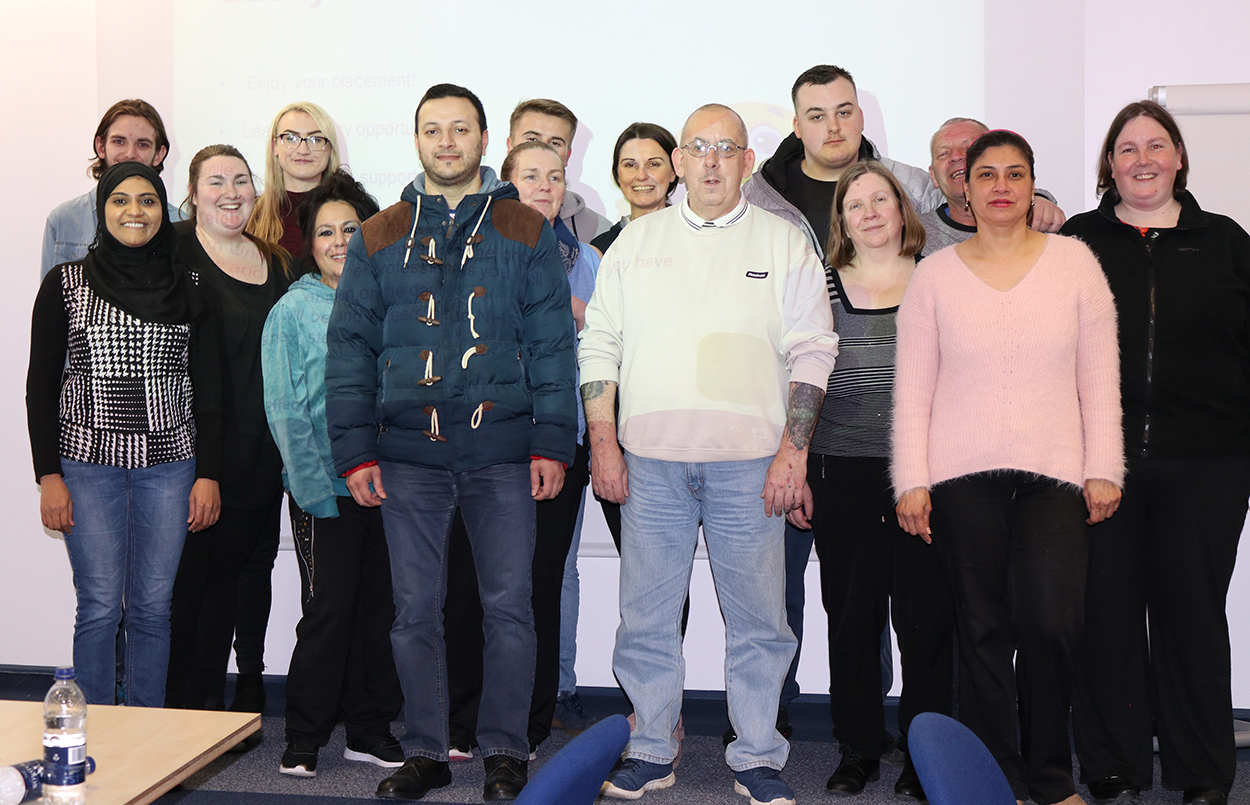 Photo: Graduates from East Lancashire Hospital's first 'Step Into ELHT' work experience programme
People seeking employment in East Lancashire are being offered the opportunity to gain a national qualification AND work experience, as part of East Lancashire Hospitals NHS Trust's Step Into ELHT pre-employment initiative.
In partnership with the Department of Work and Pensions (DWP) and Blackburn College, 25 men and women recently completed the first Step into ELHT programme which started with a 3-week course at Blackburn College studying for a Level 1 City & Guilds in 'Employability Skills in the Adult and Child Care Sector'.
This was followed by a two-week work placement at either Burnley or Royal Blackburn hospital in departments including patient services, catering, laundry and business administration.
"Our first Step Into ELHT programme was a great success," says ELHT Head of Workforce Education and Development, Linda Whitfield.
"The Trust is determined to give more employment opportunities for local people and so, in partnership with Blackburn College and the DWP, we organised a second Step Into ELHT programme which started last month.
"We're now looking forward to welcoming 17 people for their Step Into ELHT work placements in January."
Following the first Step Into ELHT, 15 graduates were offered employment opportunities with the hospital's 'staff bank' and four people have gone on to permanent employment with ELHT.
"Before Step Into ELHT I had been unemployed for four years and was unsure if any new opportunities would arise," said Andy. "I'm now working full time as a Patient Services Assistant – I enjoy the role and look forward to coming to work every day."
Step Into ELHT has also attracted the interest of Health Education England who are closely following developments in East Lancashire as they consider rolling out the programme across the country.