Published on:
22 October 2020
---
­­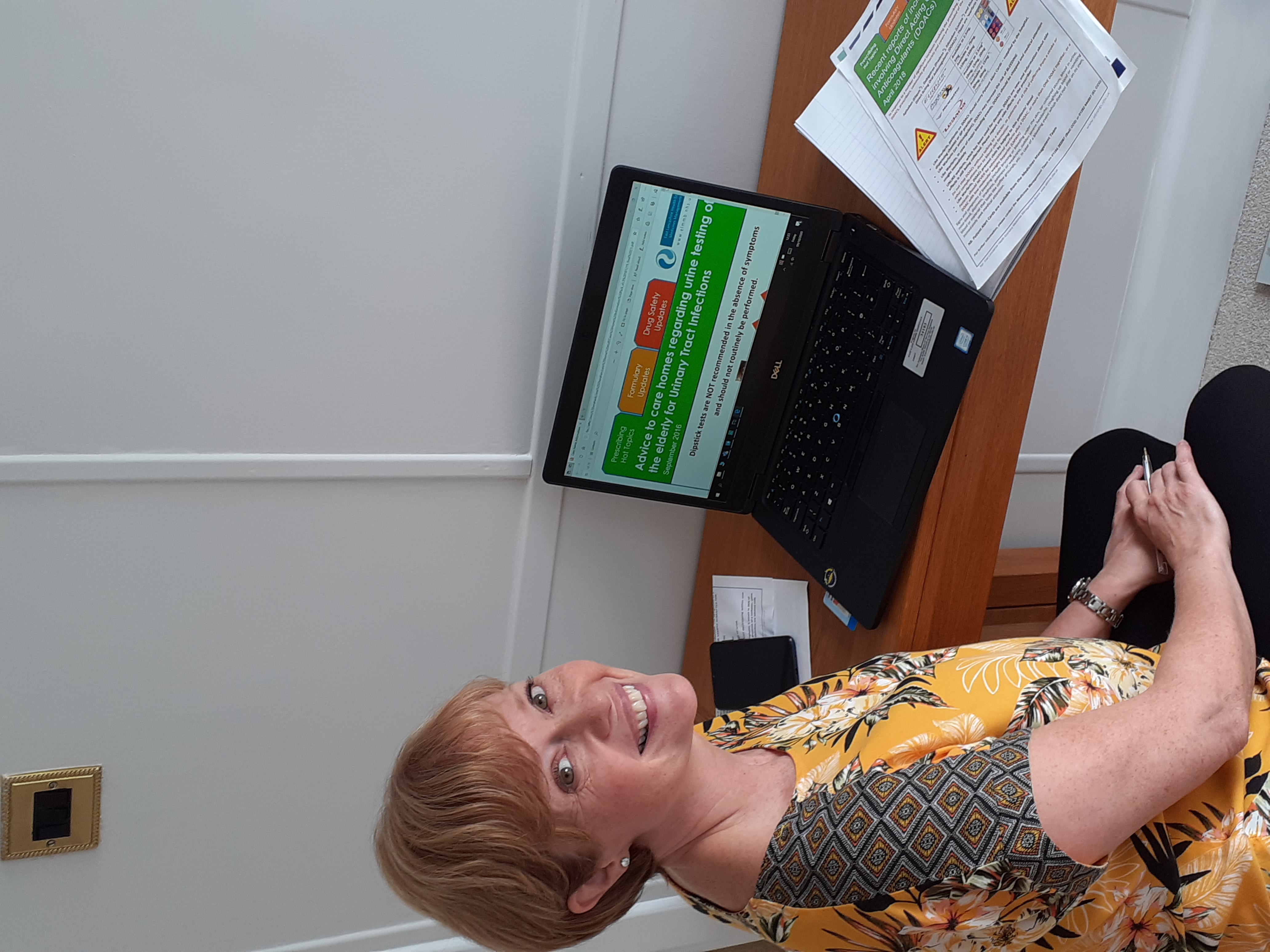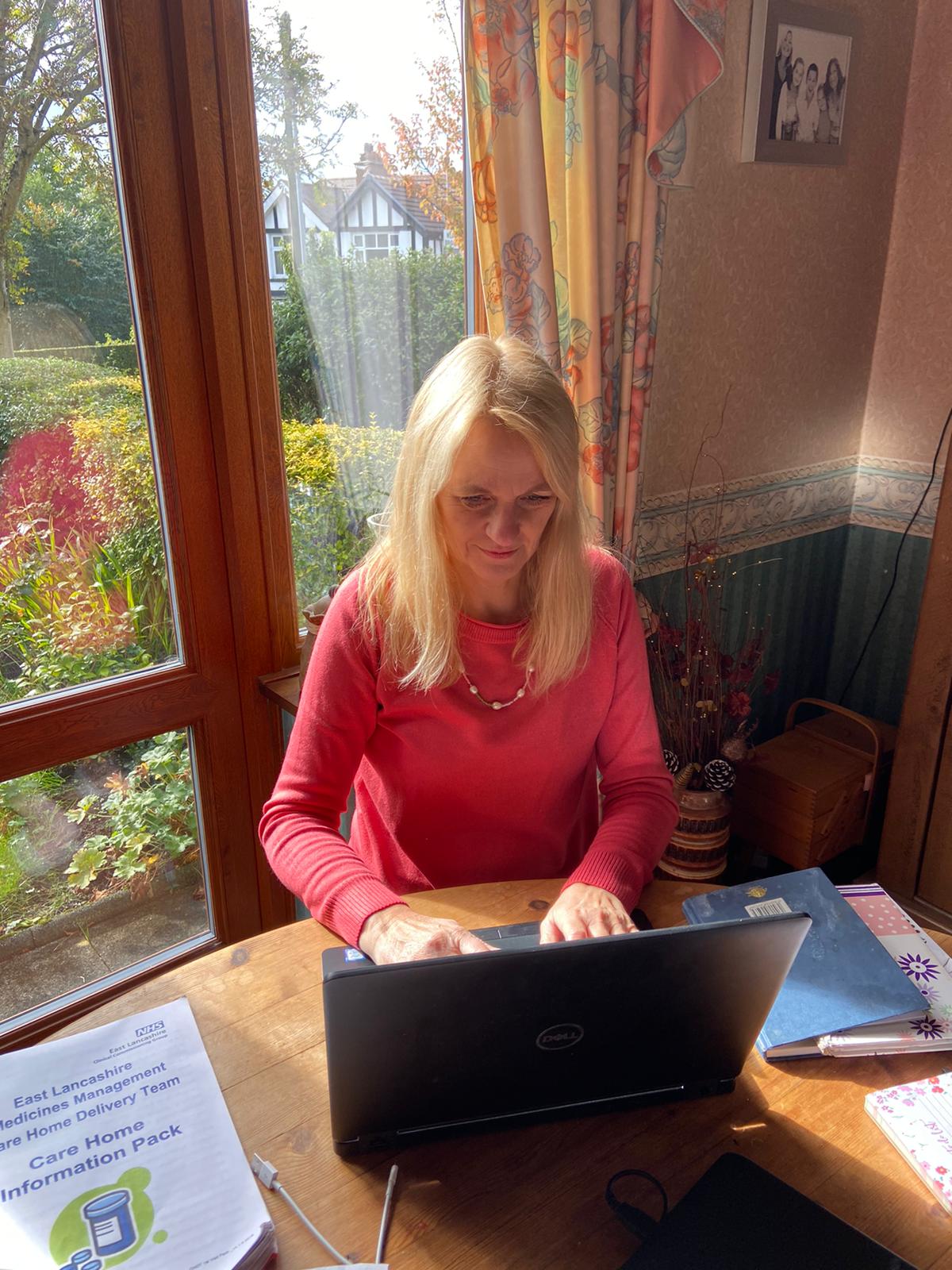 Pictured, left to right: Jane Shanahan and Alison Marshall
On World Pharmacy Technician Day (20 October 2020) two Medicines Optimisation Care Home Technicians at East Lancashire Hospitals NHS Trust, Jane Shanahan and Alison Marshall, were honoured by the Chief Pharmaceutical Officer for NHS Englan­­d, Department of Health and Health Education England, Keith Ridge.
The remarkable recognition was shared on social media, with an honorary certificate branded for the occasion with The Association of Pharmacy Technicians, who is the professional leadership body for pharmacy technicians in the UK.
They were congratulated for the outstanding work they have carried out implementing a new ward-based clinical pathway. In the new guidance Pharmacy Technicians calculate the anticholinergic burden score of in-patients' medication before passing it over to a ward clinician for review, where necessary. Appreciation was also given for the vital, life-saving support they have provided to care home residents and staff this year.
Keith Ridge, in an open letter to all Pharmacy Technicians in the NHS, wrote: "I have been impressed by the many examples of leadership, delivery and sheer fortitude that have been shown by pharmacy technician colleagues across all parts of the NHS and these are deserving of great praise.
"I also want to highlight how the profession has a great future ahead. The NHS Long Term Plan identifies a strong and growing role for the pharmacy team across the NHS which won't be achievable without the appropriate clinical deployment of pharmacy technicians. The role of the pharmacy technician is critical to the functioning of the pharmacy team and pharmacy and medicines optimisation services in the NHS. The professional contribution of pharmacy technicians during the pandemic further confirms that this is the right approach."
Jane Shanahan and Alison Marshall also received a request from CPPE England, the Centre for Pharmacy Postgraduate Education, to write a special blog which they featured on the day, celebrating the diverse roles of Pharmacy Technicians.
In their blog for CPPE England, Jane and Alison wrote: "Our role gives us huge job satisfaction, particularly as we look back on our development over the last twelve months.
"With regards to the COVID-19 pandemic and the challenges faced, the excellent skills of leadership and resilience that we have acquired from Medicines Optimisation in Care Homes (MOCH), have allowed us to quickly adapt to new ways of working, as we support care homes with new priorities; COVID-19 Homely Remedies, Medicines Reuse Scheme, virtual patient facing consultations, Proxy Access and electronic Repeat Dispensing, as just some examples."
Jane Shanahan, said: "These are both valuable endorsements for raising the profile of the importance of Pharmacy Technicians, not just at our Trust but across the NHS as a whole.
"We really appreciate the honour, as it shows how our team improve patient outcomes and shows what brilliant and supportive managers we have at East Lancashire Hospitals NHS Trust. They encourage our ideas, and allow us to develop them into something that can be applied nationally."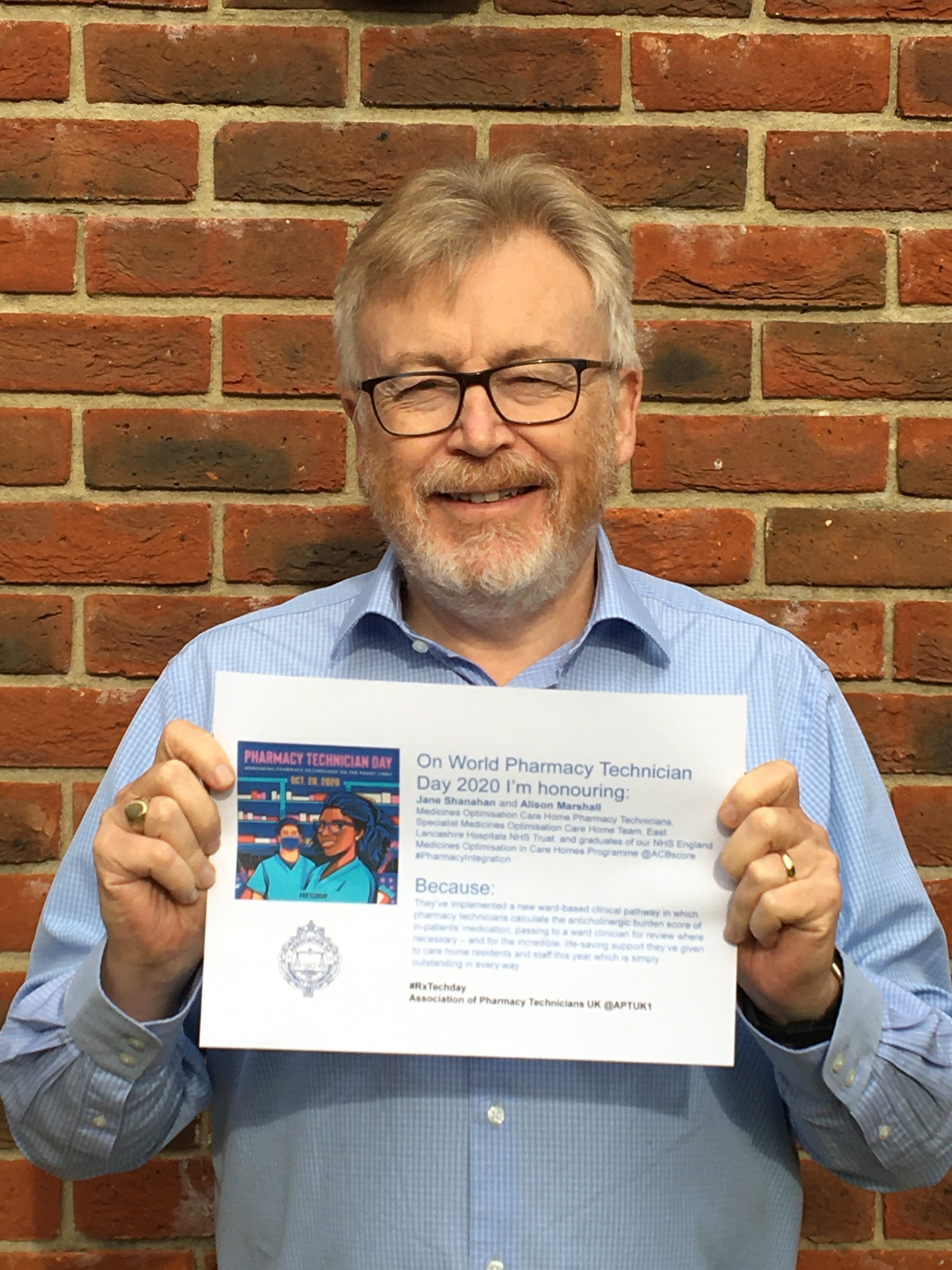 Pictured: Keith Ridge holding honours for Jane Shanahan and Alison Marshall.