Published on:
20 June 2018
---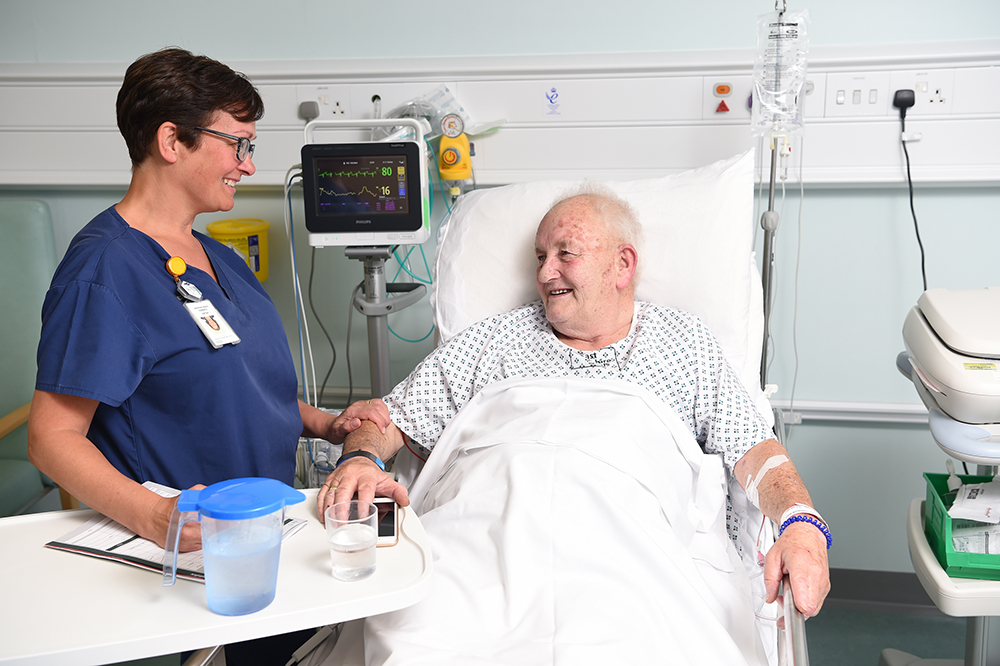 Inpatients rated the overall experience of care at East Lancashire Hospitals NHS Trust as 8 out of 10 in the Care Quality Commission's (CQC) Adult Inpatient Survey 2017.
East Lancashire Hospitals, which was rated the #1 Trust for patients receiving support from health and social care professionals at the time of discharge1, also scored highly in a number of areas, including:
· 96% said that hospital rooms or wards were very or fairly clean
· 96% said that they always had enough to drink
· 92% said they always had enough privacy when being examined or treated.
· 84% of inpatients rated their care as 7 or more out of 10
· 83% felt that they were always treated with respect and dignity
Kevin McGee, ELHT Chief Executive, said: "I am delighted that the results of this year's inpatient survey which show we have made improvements from the previous year.
"The feedback given clearly demonstrates how patients value the commitment and dedication of our staff, and ultimately shows that patients and their families have a positive experience of our services.
"We never rest on our laurels and will always continue to strive for the best, which is why the survey results have been reviewed and action plans given to wards and departments."
Survey results compare favourably with the large number of patients who report a positive ELHT experience via the NHS Choices website and who recommend Trust services in the NHS Friends and Family Test.
Areas which require further improvement include privacy when being examined or treated in A&E, waiting times for a bed and patients bothered by noise at night.
"We take action where things require improvement; for example, we recently opened a new Respiratory Assessment Unit at the Royal Blackburn Teaching Hospital and continue to invest significant funds in better facilities at Burnley General Teaching Hospital," added Kevin McGee.
Overall, three per cent fewer inpatients reported a problem at East Lancashire Hospitals when compared with the previous years' survey.
Meg Davey, Associate Director of Patient Experience, said: "Understanding the views of our patients is important to us, and we are delighted that those who responded to the CQC's survey think so highly of our staff and services.
"We strive to improve the experience our patients receive and our aim is to be among the 'best performing trusts' in England. Key to achieving this will be to continue improving by understanding what truly matters to our patients."
When rating the inpatient environment, 86 per cent rated hospital food as good or very good while 98 per cent felt they well looked after by non-clinical hospital staff, including cleaners, porters and catering staff.
"There are lots of ways patients can tell us about their care whether it's talking to hospital staff, contacting our Patient Experience team, completing questionnaires or sending suggestions via our website and social media sites," added Meg Davey.​
1 In comparison with 81 Trusts, ELHT was the best performing Trust with regards to "patients receiving support from health and social care professionals on discharge"​​​​​​