Published on:
13 May 2022
---
This week has been really busy and I want to share here some of my highlights with you in the blog.
I'll say now it's a long one – and I do feel I've been brutal in the editing, so I am sorry for anything I have left out.
I mentioned last Friday that the Chief Executive of the NHS England Amanda Pritchard visited East Lancashire Hospitals and how impressed she was with everyone she met and everything she saw. On Monday we welcomed the Chair of NHS England Sir Richard Meddings, who was recently appointed to the post and came to Royal Blackburn Teaching Hospital to meet colleagues from the wider Lancashire and South Cumbria Integrated Care System (ICS).
I'm delighted to again report that it went extremely well and thank you to everyone who was involved in organising and supporting these events – especially the walk around of the hospital, the mass vaccination site at Blackburn Cathedral and the conversations with the community team about the essential nature of their work to our success.
It is always great to host something of this nature and feel it couldn't have gone any better and that the Trust and colleagues have given the very best account of our work and themselves.
I know what struck both myself and the Chairman of the Trust Professor Eileen Fairhurst was not just the skill, enthusiasm and expertise on show, but the very touching and genuine display of compassion and kindness from colleagues. It is appreciated during visits, of course, but to know this is happening day in and day out as part of our culture and approach is life affirming indeed.
I know both Richard and Amanda would wish me to pass on their thanks for the warm welcome and their positive feedback about the Trust, and indeed the Lancashire and South Cumbria system as a whole.
On Tuesday, EiIeen and I were equally privileged to welcome the Lord-Lieutenant of Lancashire, the Rt Hon Lord Shuttleworth, to the Trust as an envoy of her Majesty the Queen. He was here to recognise the long and outstanding contribution of our Chief Nurse Chris Douglas over her 42-year career. He presented her with an MBE announced during the New Year's Honours in 2021, which was delayed due to Covid restrictions.
Chris has led the nursing team and been a member of the Trust Board for more than eight years and has overseen many, many improvements within nursing and the organisation as a whole. In particular, she is a leader known for her supportive style and was a pivotal figure during our response to Covid.
She was joined by colleagues from the Trust, family and friends at the ceremony and upon receiving her 'gong' said: "When I commenced my nurse training 42 years ago, my goal was to provide high-quality care to patients. I have continued to focus on this goal for the whole of my career and still do today."
Chris, a motor sport enthusiast and rally car navigator in her spare time, also quoted car pioneer Henry Ford and said: "Henry Ford said great things in business are never done by one person, they're done by a team of people, so tonight I accept this MBE on behalf of every nurse and midwife here at the Trust. Without them, I would never have achieved the things I have."
Some of you may be aware that Chris will be leaving the Trust over the coming months to take up a position as Chief Nurse within the Cheshire and Merseyside Integrated Care System. There will be time to properly recognise Chris again nearer the time, but for now I am glad we were able to share this moment at ELHT after everything she has done. Congratulations Chris and thank you.
Yesterday we also celebrated 'International Nurses Day', a chance to recognise all the amazing work that our nursing colleagues do daily. I know the senior nursing team visited as many of their areas as possible to say thank you and wish everyone a 'Happy International Nurses Day,' so I just wanted to add a huge thank you from me also for the dedication, passion and compassion that our nurses here at ELHT show our patients and their colleagues. I would also like to acknowledge our Operating Department Practitioner colleagues and wish them a 'Happy National O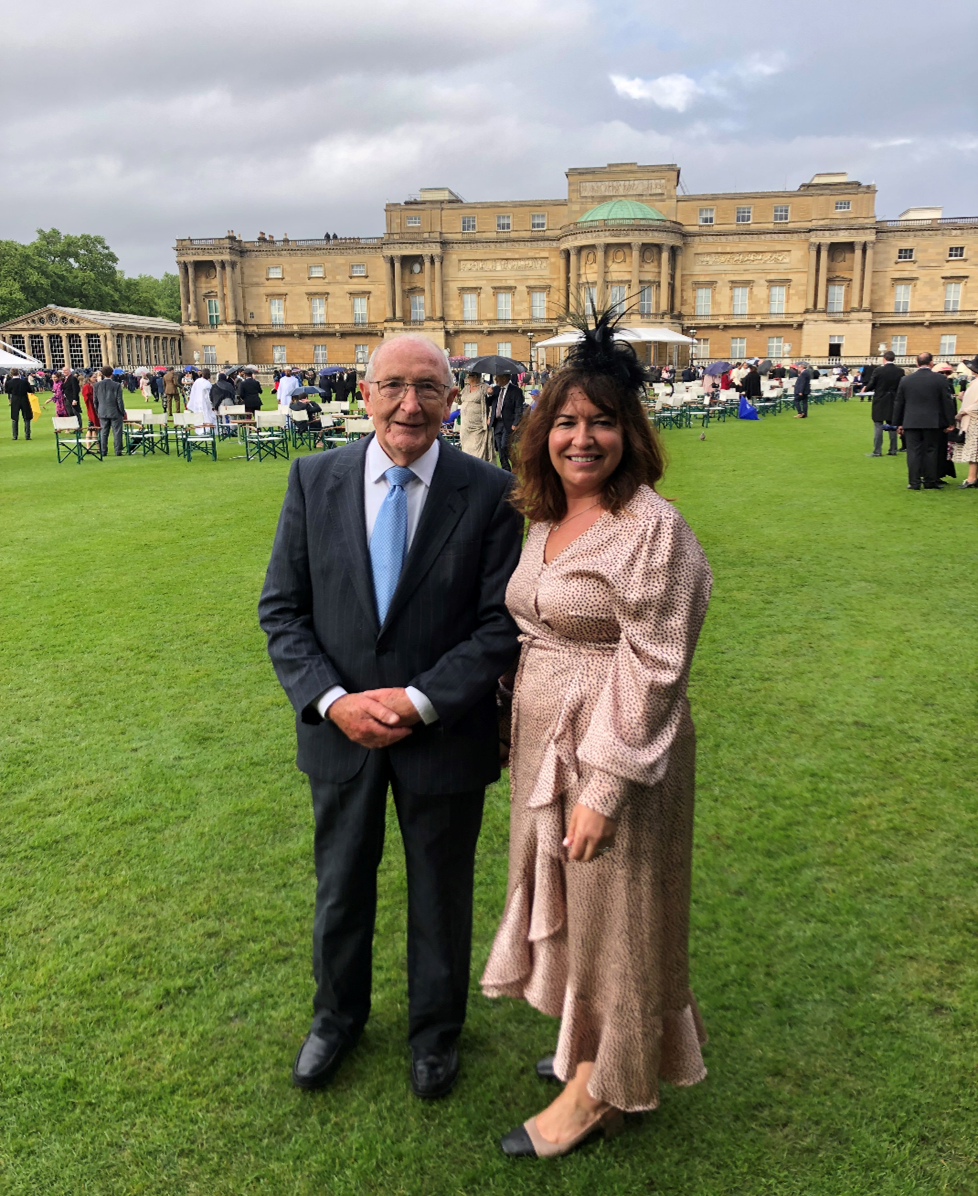 perating Department Practitioners' Day' ahead of tomorrow.
Here I want to mention another ELHT 'legend' – Executive Manager to the Chair and Chief Executive Michelle Connolly, who currently works at Trust HQ, but has worked in a number of other places during her time in the NHS. Michelle was invited to the Royal Garden Party a couple of years ago and, following some cancellations, finally got to go this week in recognition of her services to the NHS during the last 40 years. Thank you Michelle for everything you have done and do, it's really appreciated too.
And lastly in this particular segment, our wonderful Deputy Divisional Director of Estates and Facilities, Sue Chapman was also invited to the Garden Party at Buckingham Palace this week in recognition of her work for her work and leadership to the Estates and Facilities Directorate throughout the pandemic. I want to add my own thanks and recognition to Sue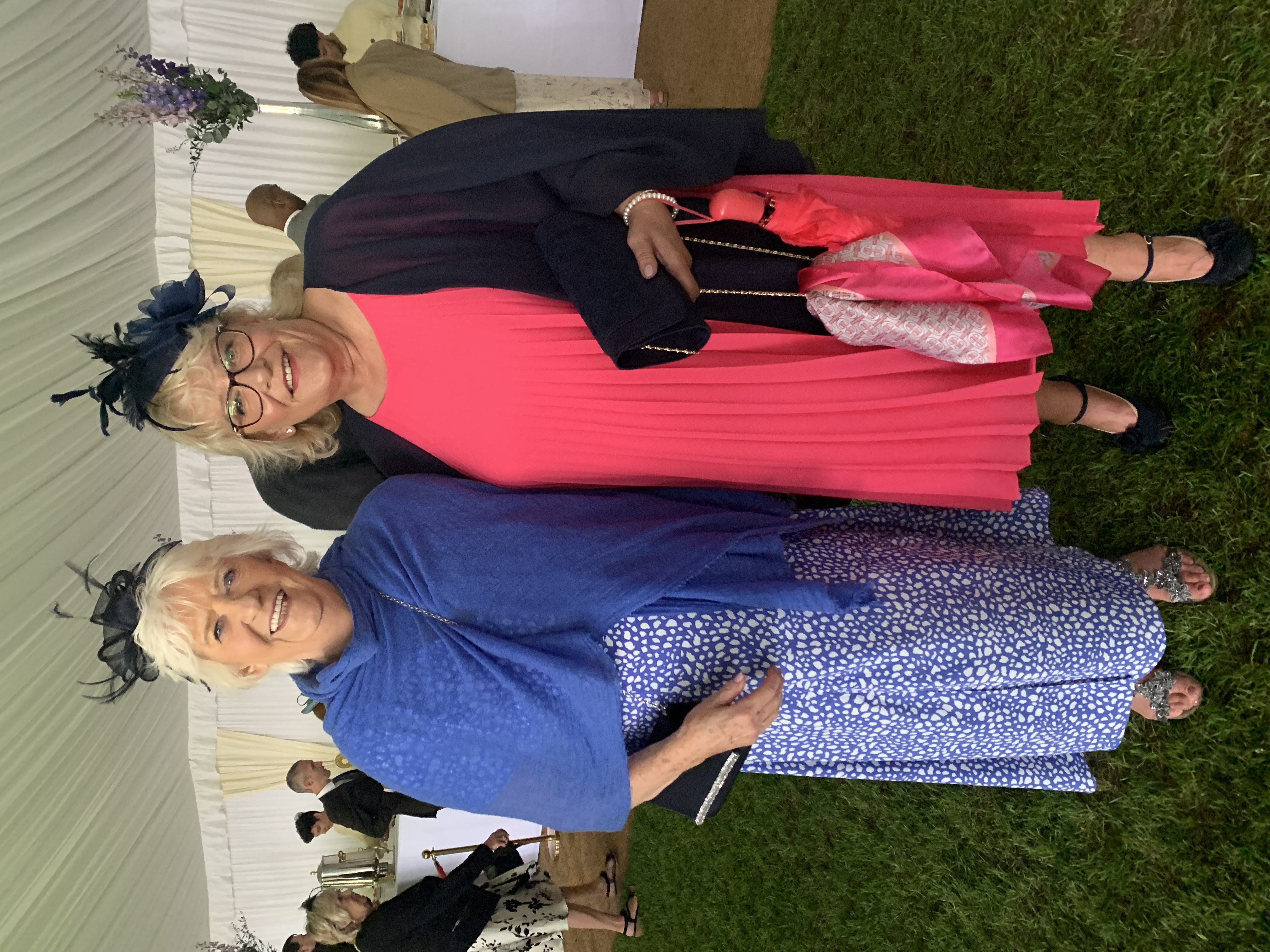 and the team who never fail to do us absolutely proud in everything they deliver, create and provide. This week, above everything else, the team have been working away in the background to support the two 'VIP' visits and Chris's presentation. Site was clean and the food was amazing as always. Sue, you're brilliant and it is really appreciated, thank you.
On Wednesday the Trust Board met for its May meeting and there was a full agenda delivered – if you want to watch it back, you can do here and don't forget you're able to attend and ask questions at the session held in public every other month.
As part of the regular items considered, we always hear the experience of either a patient, family member or a colleague working in or with the Trust. These can be really positive stories about how we have done well in providing safe, personal or effective care to someone or they can highlight where we didn't get something right and what we have learned or done in response.
In my view, both are equally valuable and its important the Board hear a good selection of positive and challenging accounts.
This month we invited the head of our hospital charity ELHT&Me Denise Gee to talk about her role, how it changed during the pandemic and, most importantly, how this had affected her and the team of fund raisers on a personal level.
​Denise gave an honest account of how the focus of the charity had changed quickly in the early stages of the pandemic from fundraising to managing the enormous outpouring of goods, money and emotions from people towards the NHS and ELHT in particular. This included huge and unexpected deliveries of food and drinks – and even furniture at times. If you can imagine it, we probably received it during the peak of Covid in 2020.
We heard how these gifts and wishes were received by scared and exhausted staff from the ELHT&Me team and touched them all deeply. It was an emotional time and the impact on them personally was clear. Denise in particular recalled distributing easter eggs to ward colleagues and being met with such gratitude that they just broke down. She described how the small things really made such a difference in those moments and how she was pleased to be part of the team, even though she too would break down herself in the evenings at times.
I want to put on record my thanks to everyone who not just sent or delivered things to us at that time, but who were thinking of us, clapping for us and posting messages of support everywhere you looked. It did really make a difference and we won't ever forget those times.
The ELHT&Me team do a great job and have refocused now back on fundraising, with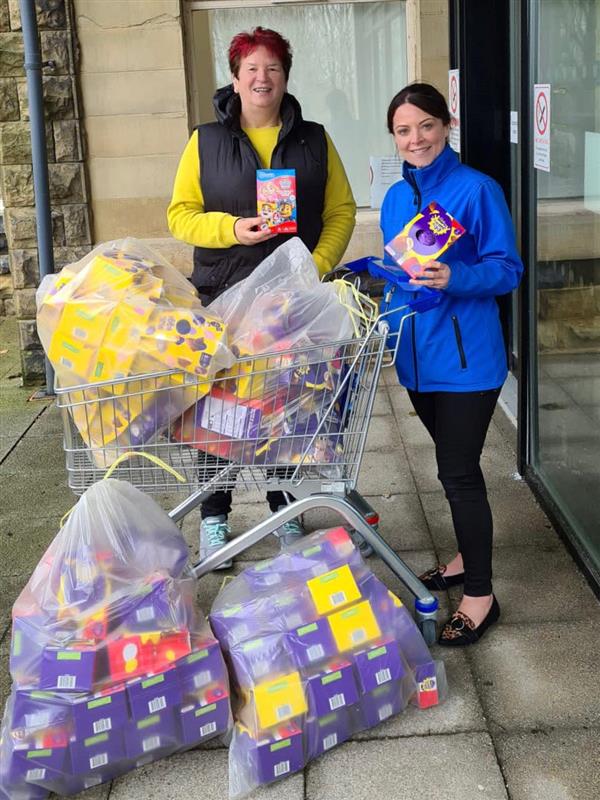 colleagues, to help provide and do things that are valued by staff and patients and their families. Do support them where you can, it's a really brilliant thing to do.
This week I have also met various people and groups, including leaders from across the health care system in Pennine Lancashire, to discuss and make sure we're aligned on the right areas for focus and improvement. This of course includes tackling, quite aggressively, our backlog of patients waiting for elective procedures and ensuring we're developing new and innovative ways of helping more people more quickly.
ELHT is already delivering things like same day hip replacements and our cataract treatment services are a real centre of intensive improvement work. Really importantly and as part of a national focus on maternity services following some high-profile failings in other Trusts, we're making sure our family care provision is safe. You will be pleased to know we have received assurance from independent sources that we are and that they have no areas of concern.
Within the community, a national programme to provide a two-hour response to people who need help in their own home or in a setting such as a care or nursing home receive it is gaining momentum too. Again, I am pleased to report that the Trust – and the Lancashire and South Cumbria system as a whole – is achieving this important standard for local people. Our community services are in really great shape and something to be confident in and very proud of, that's for sure.
​I want to mention our results in the annual NHS Staff Survey for 2021, which we received a few weeks ago. ELHT recorded an incredible response rate of over 58 per cent (about 6,000 colleagues) which, in itself, is incredible. Thank you to everyone who took the time to take part, it's really useful and appreciated.
I was most pleased to see that the safety of our patients remains the top priority for staff and that it is recognised that we encourage people to raise any concerns to their manager. The importance of this cannot be overstated – we are an organisation that speaks up and speaks out when we see something we don't feel is right and that is welcomed and acted upon. The Freedom to Speak Up Guardians are pivotal in achieving this and I want to add my thanks to them too.
​The next step now is to get together and have some 'big conversations' about what we need to do next and I would encourage colleagues to get involved and continue to shape the Trust's continuous improvement. As part of this, please schedule your appraisal with your line manager now as soon as possible. It's really important we capture your personal contribution to all that is being delivered, agree what you need to access in either learning or more personal support and set objectives for individuals which ensure we work effectively as a team too.
In our finance team, one of their ever-present objectives I'm sure you know is to close the accounts on time and bring the Trust in within our forecast budget position. For this reason, April is always a difficult month for the team to deliver their end of year commitments. This year we have again achieved both – with just £17,000 to spare from our expected final break even position. This is a real achievement and thanks to everyone involved.
Lastly for this update, just a quick plug that links nicely to the idea of capturing all the great things that are going on in the Trust… the Star Awards. Please, make sure you nominate your colleagues before the closing date at the end of the month. I look forward to celebrating all of those nominated and shortlisted – as well as the winner – in a ceremony in July. There are categories for patients, their families and people out in the community to nominate too – so please do have a look and let us know of any want you'd like to recognise in this way, it's really appreciated.
For now, take care.
Martin