Published on:
6 September 2019
---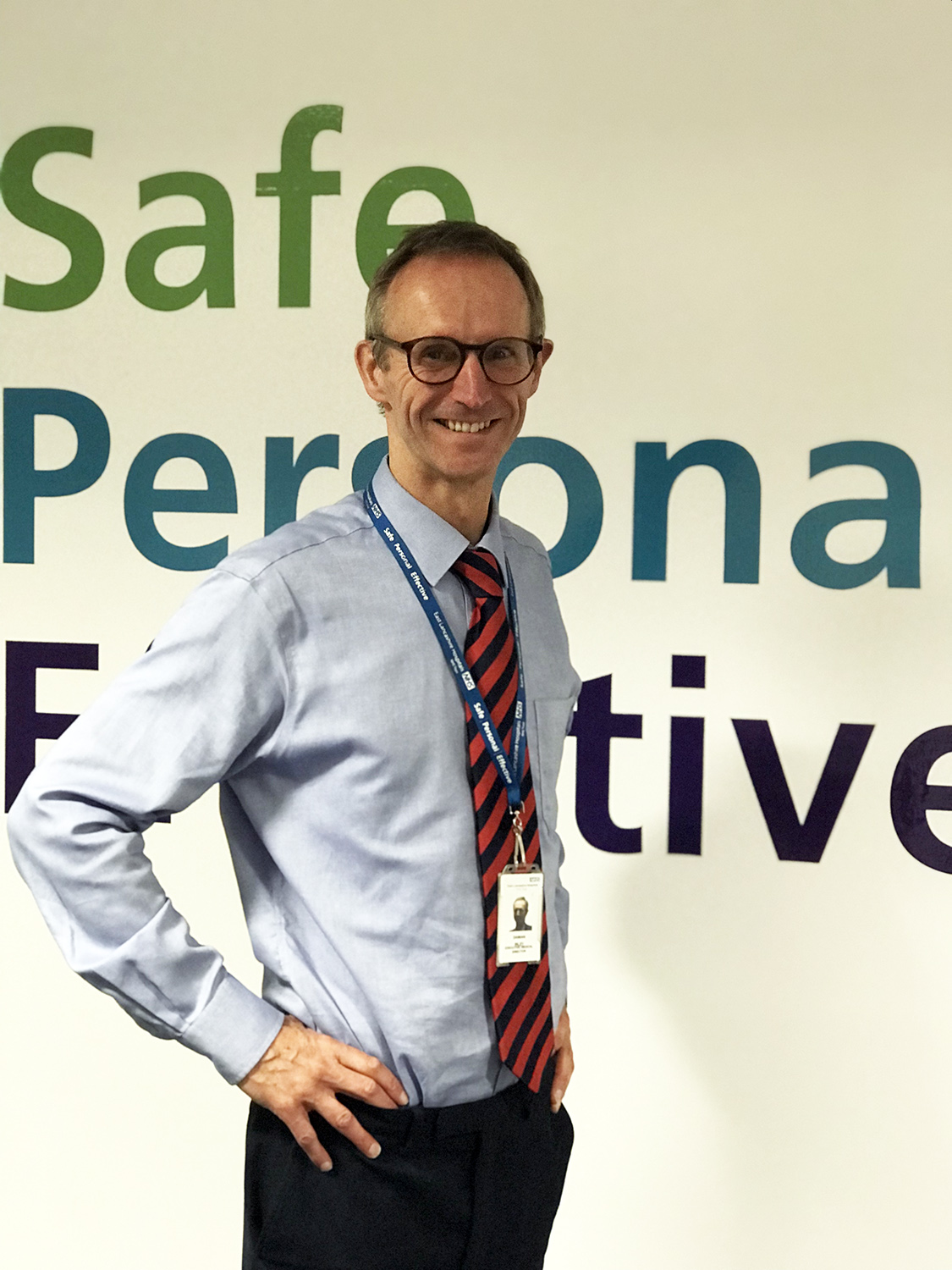 The weather is on the turn and autumn is coming. Starting to wonder when the central heating goes on at home….
This week started with me giving a warm welcome to new members of staff at our Corporate Induction session, something all Directors take a part in doing. I think our Corporate Induction is a really important opportunity to introduce and emphasise our vision and values to all new staff, and is a part of my role that I really look forward to. It's always a pleasure to see new faces, and see that everyone coming to work in ELHT brings new skills, new ideas, as they join "our family".
All teams across the Trust continue to perform brilliant work, and I'm so pleased to report that our ability to meet the 4 hours standard in A+E continues to be significantly better than this period last year. In fact, each month from July to August to up to now in September has seen a progressive improvement – so fingers crossed it continues this way for as long as possible. Every team from the front door to the wards, to the community teams, all play a part in us achieving this. Our 4-hour performance during August 2019 was 5% higher than in August 2018. So, thank you.
At our Executive team meeting on Tuesday, meeting with senior managers and Alison (Whitehead) our Emergency Response Lead, we discussed a refresh of our Major Incident and Emergency Planning. We have good plans in place and the Major Incident plan with all supporting information is on our intranet. Staff who need to refresh their memory about it – do take a look!
Great news came through this week about our Stroke services – for the fourth quarter in a row., - that's' over a year in total now – we have been rated "A" in the national stroke audit – and this is the top rating - for our Acute Stroke services in ELHT. Thanks go to everyone involved in this – a great team effort.
More good news and thank you to those who are responsible for the care and treatment of our elderly patients. Your hard work has helped the trust to assess 97 per cent of elderly patients for dementia when they are admitted to hospital, exceeding the national target of 90 per cent. Achievements like this can go unrecognised but our patients, families and carers should be comforted to know that ELHT staff have performed so well in this regard.
One of my key aims whilst covering the role of Chief Executive has been to prioritise the wellbeing of staff, and it's great to see so many initiatives being aimed at promoting wellbeing amongst staff, coming from our Well Team. As part of this, many of you will know we have been running the Massage Therapy service for staff over the last three months.
The service has proved really popular and really helpful to a great number of staff. Feedback has been really good, and here are some quotes from some of the feedback forms that have been handed in:
"Really appreciate the opportunity to have this fantastic service – makes me feel acknowledged"
"Very relaxing – helped to relieve tension in my shoulders. If only we could do this more often!"
"Not long enough. The lady was fantastic, really relaxing and gave me lots of tips and how I can improve with my posture."
"Very nice welcome massage after very busy shift"
My sincere thanks go to Catherine who has provided the service for us. In fact about 250 massages were given during the months of July and August alone. In fact it has been so successful that the Massage Therapy Service has been shortlisted for an Innovation Award in 'The NHS in the North Excellence in Supply Awards 2019' run by the Innovation Agency. We will keep our fingers crossed for Catherine and her team that she wins!
Good luck to Kate Quinn our Interim Director of HR, and all others who are doing the Great North Run. Whether running for yourself, for enjoyment, or for your love of pain or to raise money for charity, good luck to you all, you have my full admiration.
Finally:
Whoever invented Knock-Knock jokes should get a no bell prize.
My Thanks to Matt and Diane, Clinical Site Managers, who sent me that during one of their night shifts this week…. They did suggest that if I used this joke they should have an extra week's leave. I'd love to say yes, But I'm going to say no. Thanks Matt and Diane :)
And thanks everyone as ever.
Damian