Published on:
5 October 2018
---
Hello everyone, happy Friday!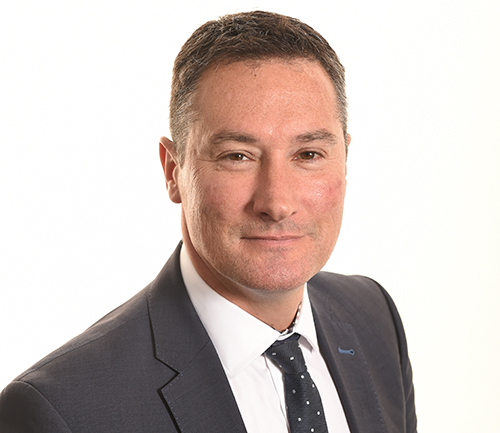 I want to start this week's blog with a few words about a member of our ELHT team who has recently passed away. Dr Osayomwanbo Omonuwa was a locum who worked with our older patients at both Pendle and Burnley hospitals. He also stayed in our Burnley residential accommodation. Whilst I didn't know 'Dr O' myself, I have been told he was patient, kind and happy, and made a really significant impact on the people he looked after and the people he worked with – from doctors to domestics. People like 'Dr O' are the heart of this Trust and we feel his loss. I offer my sincere condolences to his friends, family and colleagues.
Losing a baby must be a devastating experience for any family and it is difficult to imagine how this can be made more bearable. In the NICU at our Burnley site, a lot of time and thought has gone into how we can help and support such sad events. The new Forget Me Not suite, which opened this week is a beautiful, serene area which provides families with the opportunity to spend precious time with their baby and prepare to say goodbye. It offers a peaceful, homely, private surrounding where families can make special memories and be supported by NICU experts. Thanks to everyone involved in making this happen – NICU staff, the Estates and Facilities team, and our Charity ELHT&Me. Take a look at the suite here.
It's October – or Stoptober – as it is now widely known. What are you giving up to benefit your health and wellbeing? Smoking? Alcohol? Chocolate? All three! Perhaps rather than stopping something, you could start something – walking more, using the stairs, yoga? Whatever you do, or don't do, well done and keep at it. Looking after ourselves, our bodies and our minds is vital and initiatives like 'Stoptober' do give us an opportunity to really think about changing our lifestyles and habits for the better, helping us avoid preventable illness.
October is also 'Speak Up' month. I am really keen that all our staff know that they are encouraged to 'speak up' if they have a concern; if they 'see something, say something'. We were the second Trust in the country to appoint a Freedom to Speak Up Guardian. So this isn't hot air, we are truly committed. Patient safety is our priority and if you ever think patient safety is at risk, then speak up. We need to know so we can address any issues, learn and be better. You can find out about our Freedom to Speak Up Guardian, Jane Butcher, here.
Talking of 'speak up' the national NHS staff survey is underway and we want you to take part in it. Every single member of our staff is invited to fill it in, and we are providing facilitation sessions to enable as many as people as possible to be heard. Staff can see more details on the staff intranet, OLI.
Finally, a flu update: having only started our campaign to vaccinate all 100% of our staff on Monday this week, I am told that as of today we have achieved 18.4%! Wow this is fantastic. Keep up the great work everyone, and if you have not yet been vaccinated – be a flu fighter and get the jab!
Have a great weekend everyone.