Published on:
8 June 2018
---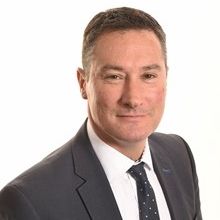 Hello everyone, welcome to my blog
Here at ELHT, we are always trying to improve. Whilst patient safety is our number one priority, we place a great deal of focus on the quality of our service and do everything we can to enhance the patient experience. Next week, we will be issuing our Trust Quality Handbook to all staff and it includes information to help you understand and demonstrate our vision and values, and the context in which you contribute to safe, personal and effective care. The quality of our services is checked regularly by the CQC – we are currently rated 'good' – and we are expecting a visit later this year. It's really important that all staff realise that it is a great opportunity to demonstrate the fantastic work done on behalf of the people of East Lancashire and beyond by the staff and volunteers of ELHT, and take that opportunity! When the CQC have inspected in the past, we saw it as our 'time to shine', then we decided to 'shine on'. This time I think we should really sparkle!
We welcomed BBC News to the Royal Blackburn Teaching Hospital this week as they came to Lancashire to see for themselves how we're setting the standard for integrated health and social care. The filming – which is scheduled to be broadcast by BBC News next Wednesday – features our Complex Care team working alongside Lancashire County Council social work staff. East Lancashire is blazing a trail when it comes to integrated working with delayed transfers of care reducing month-by-month. We know that patients really appreciate and benefit from this joint working – they rate us highly for discharge planning between health and social care professionals. Keep up the great work everyone!
It's not only patient discharges where our performance is improving. It's been a while since I blogged about the A&E four-hour standard but it's never away from public and patient scrutiny. I'm really pleased that our performance is really starting to improve on a consistent basis. Whilst there are many things contributing to that, including the initiatives we have taken to try and ease the ongoing pressures, there is no doubt that the staff themselves have had an enormous impact. Thanks to you all, and as ever, every second counts and every person plays a part.
And finally, the football World Cup kicks off next week and most of us will be cheering on the England team and hoping we bring home the winner's trophy. Meanwhile, ELHT consultants Dr Ravi Singh and Mr Simon Hill will be in the Czech Republic to play for the British team in the World Medical Football Championships, and doing their very best to win the competition for Britain . And talking of sporting endeavours, I'll be in Hyndburn this weekend to support a special NHS 70 Parkrun where over 150 runners will be celebrating the 70th birthday of the NHS. Many of the runners will be our own, or other NHS staff, some participating in uniform. Good luck to all the runners.