Published on:
8 November 2019
---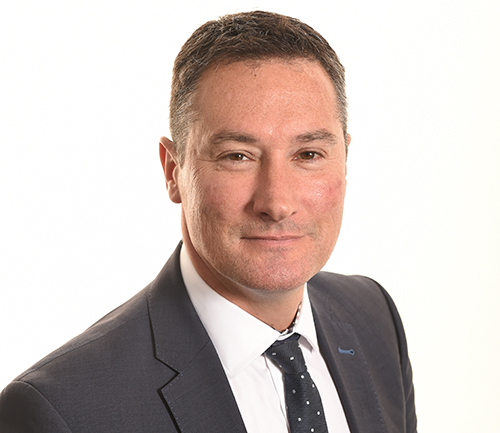 Today we completed our 'Perfect Week' exercise. This has been an extremely intense piece of work with teams going out on to the wards to review patients and processes and looking at ways we can run our hospitals at maximum efficiency.
There has been some fantastic work from our clinical and non-clinical staff including specific in-depth investigations into our patients with a longer length of stay (over 21 days) to see if the treatment they require could safely be administered within the community.
Improved communication between our internal teams and external partners across the whole health and social care system has helped to solve issues that can create blockages. There has also been some activity around increasing the use of our discharge lounge, with staff actively going onto the wards, identifying suitable patients and arranging their transfer.  
Although the 4-Hour Standard has not seen significant improvement, we are hopeful that the ongoing work will start to make an impact over the next few days and weeks. Our learning of what has worked well will then be sustained throughout winter.
I am overwhelmed by the willingness of everyone to do everything possible to focus on safe, personal and effective discharge or transfer of patients during this time so I want to thank you all for your efforts. I particularly want to thank Catriona Logan and Andrea Isherwood from our Community and Integrated care Division who, along with their support team have worked extremely hard to plan and coordinate this exercise.
The teams going out onto the wards have worked tirelessly all week and I think the outcomes clearly demonstrate this. I am also delighted that three of our GP colleagues - Dr Stuart Berry, Dr Stephen Gunn and Dr David White - were able to accompany the teams while they carried out their reviews. They have all offered invaluable feedback, so thanks to them also!
I hope it's also been a 'perfect week' for our new student nurses, all 172 of them who began their first ward/community placements with the Trust on Monday. Nursing numbers are an ongoing issue for the NHS but our continued ability to attract large numbers of new nurses is testimony to the excellent reputation built over many years by our medical education team.
The Perfect Week has flown by which – and I apologise for the tenuous link - brings me to the important subject of flu. Our staff vaccination rates continue to go from strength to strength and our uptake has now reached 59.3%. We are really pleased with this progress but our Occupational Health staff continue to work hard with more vaccination sessions planned on Saturday and Sunday for staff working during the weekend. Thanks everyone.
The Pennine Lancashire Integrated Care Partnership has released their 2018/2019 Annual report. There have been a number of excellent achievements during the year and this report – which is well worth a read - shines a light on key achievements from our health and care improvement areas including Prevention and Social Prescribing, Neighbourhoods and Community Health Services, Intermediate Care, Regulated Care, Urgent and Emergency Care and Digital Health as well as Workforce, Estates and Volunteering. In particular, the excellent work of our Home First service is highlighted and the support they provided for more than 3,000 patients during the year.
This Sunday is Remembrance Sunday and I want to thank Hospedia for providing free TV from 8am to 2pm to allow inpatients at Blackburn and Burnley to watch the full National Service of Remembrance from the Cenotaph in London. Then on Monday, our Chaplaincy service invites staff, patients and visitors to attend Remembrance Services in the Chapels at Burnley General and Royal Blackburn starting at 10:50am. All are welcome to attend the 15 minute services to remember and pay respects.
Finally, a reminder to tune in and see members of our Estates and Facilities Team when they appear on telly next Wednesday (BBC1, 8pm). The guys answered the call from the BBC's DIY SOS programme and joined other volunteers who spent a week refurbishing St Silas Church in Blackburn, the headquarters of charity Nightsafe who support young homeless people in the town. An excellent effort by all those involved.

Well that's it for this perfect week and thank you, one and all.