Published on:
3 November 2017
---
A new start, a new opportunity!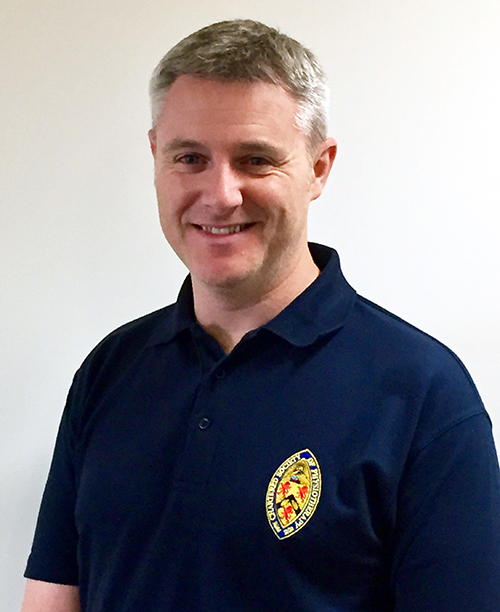 Hello, I'm Jamie Ridealgh and a newcomer to the ELHT family as a Rotational Physiotherapist. It's a great pleasure to be this week's guest blogger to share my perspective on joining the Trust and navigating through the assortment of information which aims to keep me in-the-know, connected and engaged.
One of the first things I noticed at ELHT was the dozens of Thank You cards pinned to the notice boards, back of doors of offices and Nursing Stations at a few of the wards I've worked on. These largely untold stories of gratitude are a reflective example of where we have acted with integrity or respected the individual but primarily put the patient first, which echoes a few of the Trust's values that appear naturally instilled in all of us at ELHT.
For many of us, starting a new role can generate a cocktail of emotions from feeling anxious to feeling zealous. My warm welcome to ELHT came well before I officially joined the integrated Occupational Therapy and Physiotherapy team through attending a clinical placement of which I am thankful to ELHT and the University of Central Lancashire for their strong connection to facilitate this. It was almost like a rolling start for me within the Trust that was also assisted by a well-established and optimised process at Human Resources and Occupational Health.
Returning to clinical practice wasn't an easy choice having worked in another career area within the Private Sector outside of the UK for a number of years. What made a difference for me were an expedient, professional on-boarding induction process and the welcoming, friendly nature from my new ELHT colleagues. After quickly getting started, the sense of camaraderie resonated well with me and even as one of the newest members to the team, I felt instantly included, whether taking part in a campaign to end PJ Paralysis or getting to write the Chief Exec's blog for a week. As I still continue to navigate the reams of policies at this early stage, you might catch me wearing offensively jazzy socks trying to hide under my uniform as I attempt to conclude reading the uniform policy!
Working through the volume of policies, standards, guidelines and performance metrics, in addition to understanding and applying one's own professional regulatory standards is a mammoth and daunting task for any new starter. However, there have been a number of communication aspects, which have made this navigation of information a little easier for me, and was certainly something that many organisations I have experienced previously are still striving for today, such as daily email push messages, performance dashboards and a staff mobile app we can engage with.
ELHT is an unbelievably busy organisation and there are many great news stories of staff engagement, which is very laudable. Providing full engagement in my new role is one of my personal objectives and there's a very good reason why your Facebook mobile app displays a red icon when something of interest relates to you instead of its regular blue theme – let this blog be your red icon that encourages you all to continue your efforts in engaging with ELHT events, serving the community and promoting positive change. I'm excited to be onboard and I look forward to working with, and learning from many of you over the coming months and hopefully, years.
Best wishes and appreciation,
Jamie