Published on:
21 December 2018
---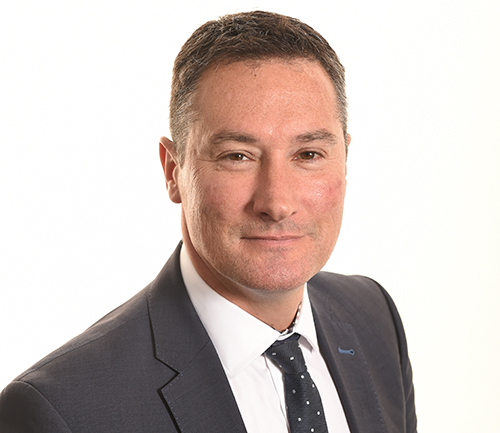 And so this is Christmas, I hope you have fun!
Yes, it's another first line of a Christmas song to start this, my last blog of the year. You can see that I'm really starting to feel the Christmas spirit. At least part of the reason for my good mood is feeling utterly confident that each and every member of ELHT is doing their best for our patients. That hard work, dedication and professionalism will shine through during an extremely busy and challenging Christmas and New Year period.
This week we've enjoyed special visits, extra donations, generous gifts and fundraising Christmas markets. I attended the Rainbow Child Development Centre's Christmas party at Burnley and it was wonderful to see the staff, children and their families having such fun. I'd like to thank everyone who has done their bit and shown just how much our staff and services are valued by local communities.
While many of us will enjoy Christmas with loved ones, there will be an army of staff who are working during the festive season. Nurses, doctors, midwives, staff in radiology, pathology, portering, catering and housekeepers – the list is endless. Sincere thanks to you all for making sure our patients continue to get the care they need and making Christmas in hospital as pleasant an experience as possible for patients, their families and importantly, each other.
This Trust, and all of its staff, fill me with pride. This has been another successful year, despite the sustained challenges we have faced. There have been many highlights – too many to mention here – but it is really rewarding to see ELHT staff bringing our Safe, Personal and Effective care mantra to life on a daily basis. Only this week I was delighted to find that the Care Quality Commission has chosen our '10;000 Feet' theatre safety initiative in their latest patient safety publication, 'Opening the door to change' Do take a look. This is great as it demonstrates perfectly that while we celebrate our successes and take great satisfaction from them, we also constantly try to be better, and learn from our mistakes.
So, to each and every one of you, a huge thank you. I wish you all a very Happy Christmas and a peaceful New Year.
To get yourself into the festive spirit, why not visit our Facebook page where you can enjoy a selection of seasonal social media videos created by the Communications Team and starring staff throughout the Trust.
Best wishes, Kevin
PS. A gentle reminder to enjoy Christmas responsibly, especially if your celebrations involve alcohol. And if you do overindulge, please respect NHS and emergency services staff if you need their help.