Published on:
12 April 2019
---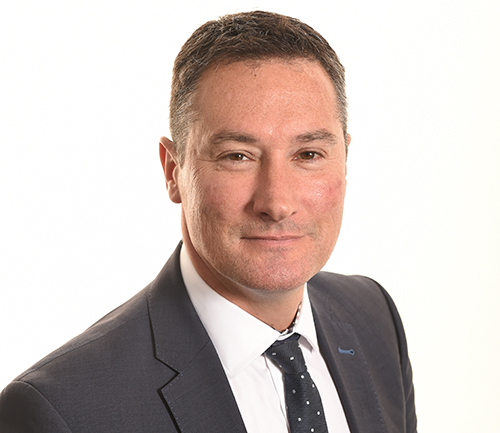 Hello everyone, welcome to my blog for this week.
You may not be aware, but earlier this week it was 'national siblings day'! Those of us who are fortunate enough to have siblings will no doubt appreciate this opportunity to celebrate the fact. Whilst none of my siblings work here at ELHT, I did think it was a great excuse to give a special shout out to all our 'sisters', charge nurses and ward leaders. Thank you for all the amazing work you do on our wards and in our communities.
Of course, it's not just our 'sisters' who are fab. The NHS could not function without a wide range of different roles, different people and different talents, which is why I am delighted that all staff across the NHS in England have been publicly thanked for their hard work and success over the winter period. Figures published on Thursday 11 April show that as a direct result of that hard work and despite significant increases in demand for services, hundreds of thousands more people have been seen within four hours in A&E; ambulance services responded to the most urgent calls faster and with fewer handover delays; and more people also received the support they need to avoid a long stay in hospital. All of this, as well as the millions of routine operations, appointments and tests….. In case you haven't seen it, take a look here.
Simon Stevens, NHS England chief executive, said: "The country rightly owes our NHS staff enormous gratitude for these undoubted improvements in care over this past winter, while at the same time recognising the intense and continuing pressure under which frontline NHS services continue to have to operate." I cannot reinforce strongly enough how true this is of our ELHT family. From my own personal point of view, thank you and keep up the amazing work that you are doing!
The important aspect of this message is that it is aimed at all NHS staff, recognising that they all play a part. It seems like this is a good opportunity to highlight the fanstastic work of one of our community teams – the Intensive Home Support Service (IHSS) – and the huge impact they are having. You'll know that a big focus of the NHS is early supported discharge and getting people home from hospital sooner. The IHSS is designed to help with this. This service enables patients whose treatment or further investigations can be undertaken as an out-patient with clinical oversight, to get home sooner.
The team also works closely with all community services within the Integrated Neighbourhood Teams to prevent hospital admission where safe to do so by starting assessment and treatment at home promptly. Keep an eye out on the staff intranet and our website for more information coming up.
Finally, we are counting down to two really important staff events, both reflecting that wide range of people, roles and talents, and both culminating on 3 May. There is the STAR Awards (congratulations to our shortlisted nominees!!), and our first ever 'Festival of Inclusion' which starts 2019. Inclusion and equality is a key priority for the Trust and must be in our DNA, in everything we do.
The Festival includes a huge range of activities and events that will take place between 29 April – 3 May 2019. Everybody is welcome to take part and we will celebrate everything that is different and unique; and everything that we have in common. More information is available on our staff intranet.
Well, I think that's it for this week, so have a great weekend folks, and if you are working, thank you.
Until next time
Kevin