Published on:
4 November 2022
---
It gives me great pleasure this week – and at what seems like long last – to announce the name of the new Chair for East Lancashire Hospitals.
And let me be the first person to officially congratulate Shazad Sarwar on his success and welcome him to the Trust on behalf of everyone in the ELHT family.
If his name sounds familiar, that's because it is.
Shazad was a Non-Executive Director (NED) on the Trust Board previously and I have to say I am delighted as I enjoyed working with him then and I am looking forward to working with him now.
He is also local to Pennine Lancashire, living with his family in Pendle – and it is just brilliant to have someone who has grown and thrived on our patch at the helm. Who better to know the geography, the people, the history and socio-economic challenges than someone who lives and breathes Pennine Lancashire.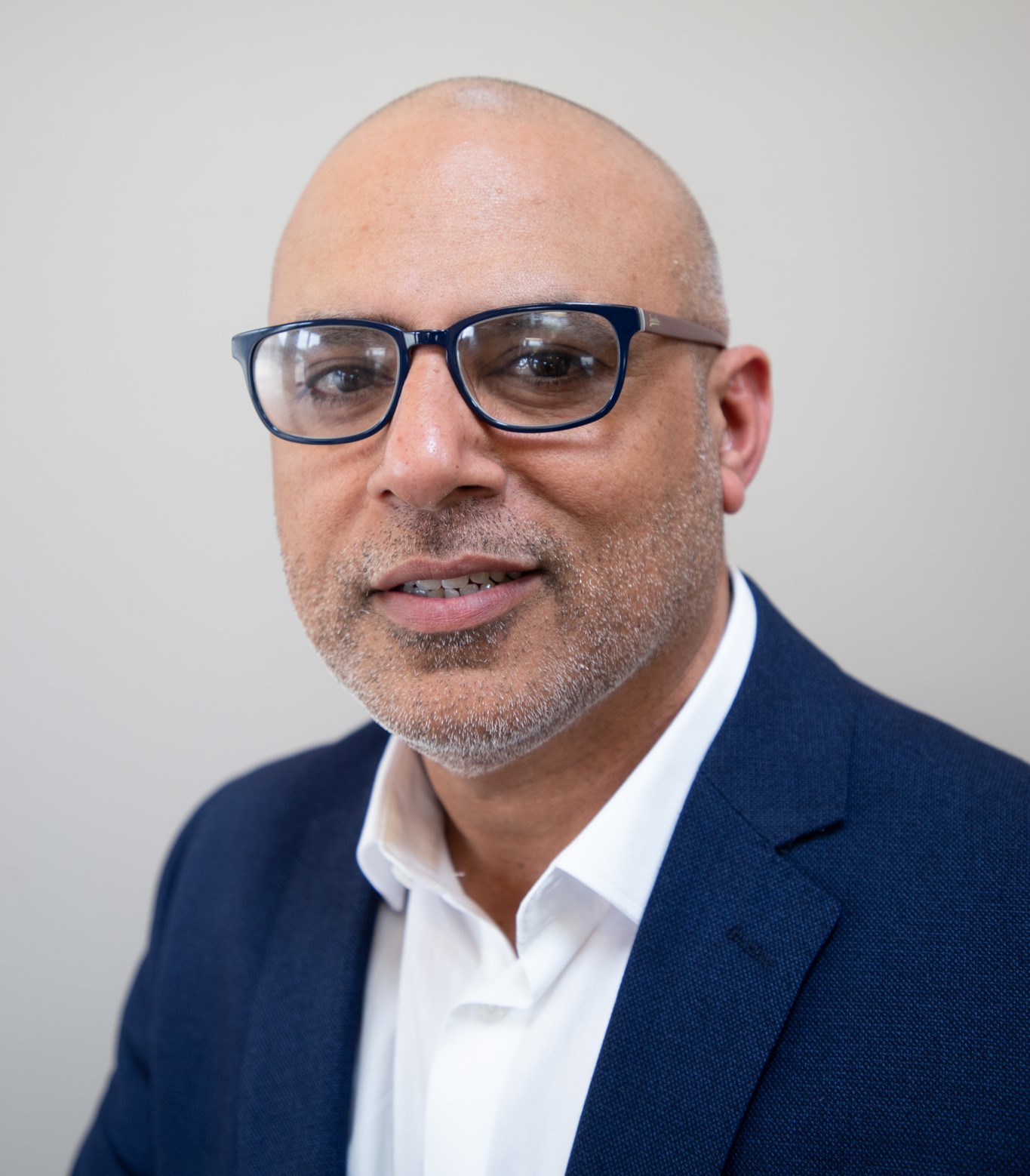 As I have said before, recruitment to the role is managed by colleagues at NHS England (NHSE) in line with the national NHS constitution, but myself and lots of colleagues from the Trust, the wider health and social care system in both Lancashire and South Cumbria and the North West and partners from organisations we work closely with – including local authorities and UCLaN – were part of the process.
One of the things that struck us all universally was not just Shazad's experience but his enthusiasm for the role, the NHS and the area. It was a winning combination.
And he does bring loads of relevant experience which he will need to fulfill the critical role of Chair for the Trust itself, but also within the system and place footprints.
Formerly Deputy Chair of Airedale NHS Foundation Trust, where he led the CQC Board Assurance Committee, following their Care Quality Commission inspection, Shazad was most recently appointed as NED on the Greater Manchester Integrated Care Board (ICB) in February 2022 and chairs both the Remuneration Committee and the People and Committee.
He has also been a NED at neighbouring mental health and community Trust Lancashire and South Cumbria NHS Foundation Trust (LSCft) since December 2018, where he is the Chair of the Finance and Resources Committee and board lead for Equality, Diversity and Inclusion (EDI).
Outside of the NHS itself, Shazad also holds a range of portfolio roles including NED of Together Housing Group since 2021, Independent Member of the Joseph Rowntree Foundation's Audit Committee since 2019 and Lay Member of the Lord Chancellors Magistrates Advisory Committee for Cumbria and Lancashire since 2016.
He was also Independent Member of the Lancashire Police Authority, where he led on strategic planning and performance, and is now Managing Director at a niche consultancy specialising in strategic support and advice to the private, public and third sectors across the UK and Europe.
It's clear just from this short and high level pen portrait that Shazad has an incredible amount of experience both in the NHS and externally as well as a wealth of board and senior management expertise in community engagement, corporate governance, performance and risk management.
What also came across in his interview and panel assessments was his passion for change and innovation, especially through community-based projects. He is an advocate of asset-based community development and is passionate about making sure that services are informed and developed in collaboration with service users.
Similarly to our previous Chair, Professor Eileen Fairhurst, it was also clear from his assessment that quality and compassion is important and I am pleased his personal values will chime well with our own Trust values and our over-riding aim to provide safe, personal and effective care.
Of course, Shazad joins us at a time of significant and complex challenges and an unprecedented, pressured operating environment which will perhaps make this winter one of the worst the NHS has ever experienced.
A new Prime Minister – our third in as many months – and the arrival of another new Secretary of State for Health and Social Care in the past week will have a huge impact on the future of health and social care and I know we are all braced for the publication of the fiscal statement next week.
It is no secret that the new Government has inherited a bulging in-tray of imminent and critical issues.

Of course the rising costs of living top the list of concerns for everyone and the Trust is no exception. We will need to balance our budget, manage demand for services and deliver extra capacity to reduce elective backlogs while coping with the increased energy costs and the rising price of goods generally too. A cut to our budget will make things very difficult indeed.
How colleagues will cope, particularly during the winter, is an undiminishing anxiety for me too. I know people are exhausted, have and continue to work tirelessly and yet we ask them to do more whilst covering a high level of vacancies which are difficult to fill.
We are determined to help, even within our own constraints, wherever possible. We have increased mileage payments, implemented a system which provides financial info, coaching and support for those who might be struggling, as well as access to wages as colleagues earn rather than monthly via a payroll, to try and avoid the need for people to take credit or loans.
The Trust has also brought together a group of colleagues to look at what else we can do. This week the group has established a 'money worry tree' where people can go for support and advice as just another way we're trying to help.
It is a difficult time and if anyone has any ideas about what more we can do, I open to hearing them.
I am aware of discussions and ballots ongoing with Trade Unions and staff representatives including the British Medical Association (BMA) and Royal College of Nursing (RCN) which may result in strike action at some point over the winter period too. This is of course will cause huge disruption to services and potentially impact on patient safety if it goes ahead.
The biggest challenge here is to respect those who decide to take part in industrial action, support those who are working through it and ensure that teams and colleagues are able to work effectively afterwards too. Pulling this tricky conundrum off will rely on us holding our values close, keeping behaviours in mind and reaffirming our commitment to civility towards each other and our patients at all times, which is thankfully always writ large at ELHT.
Of course, in amongst of all this, the amazing team across ELHT continues to get on with the job of delivering safe, personal and effective care to all our patients and their families right across all our services, in all settings and across our communities every single day and night.
This was clear when I visited the team in theatre stores at Royal Blackburn Teaching Hospitals earlier this week. The work they do, often behind the scenes, is the kind of team and service which might feel unseen but is absolutely at the heart of our success. Thank you for everything you're doing and also for inviting me to say hello, I really appreciated your time.
It is abundantly evident that whatever people are dealing with, it does not impact on the quality of care or the compassionate way it's delivered. I want to say thank you and publicly pay tribute to this unwavering commitment and dedication.
To this point this week we have welcomed colleagues from the Care Quality Commission (CQC) into our maternity services for an inspection and whilst it is too early to have received or share feedback from their visit, I know the team has absolutely worked their socks off to make sure the great work in the division is visible and clearly evidenced. The care the team provides to families is a great source of pride for the Trust and the way they have supported the CQC this week has been brilliant to see. Thank you to everyone who has been involved in the visit, I know you have lived on adrenaline, determined to showcase the great things we do, as well as working so hard for local parents across East Lancashire. It's really appreciated and I will, of course, let you know the outcome when we have it.
Please know I remain proud and humbled to be part of this team every day and I feel certain our new Chair will feel exactly the same. I do hope it helps to know how much you are valued, cared for and appreciated.
Martin