Published on:
22 February 2019
---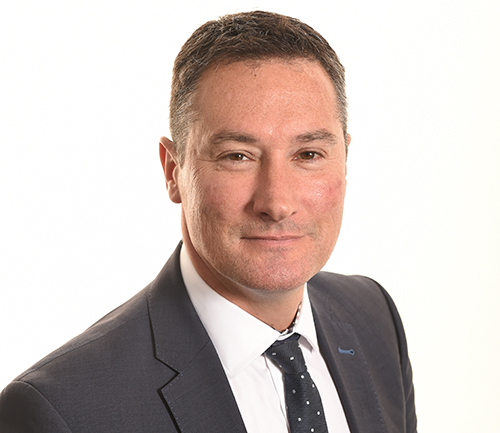 Hello readers, welcome to this week's blog.
It's been a bit quiet this week with the half term break.  I hope if you've managed to have some leave during this time you've enjoyed it. You deserve it. And if you've been in work, thank you, as ever.  The weekend certainly looks like it's going to be bright and mild, so make the best of what's left of this mini-spring.
I'm sure this sunny weather, even though it's only February, has some of you thinking about the many music festivals that are coming up later in the year - Glastonbury, Leeds or maybe Creamfields – and, yes, even middle aged people go to these now so we know all about them!  However, I want to tell you about a festival with a difference. We have just launched ELHT's first ever Festival of Inclusion. This will celebrate our diversity, our differences, our cultures and, of course, our commonalities.  It's happening between 29 April and 3 May and there will be something for everyone. I really hope you will all get involved and have fun. It's a fantastic opportunity to find out more about where we work, live and learn.  You'll be hearing a lot more about this over the coming weeks and there's some information available already on OLI. Sign up!
I got a lovely message this week, bringing to my attention a detailed, complimentary email about the care and treatment given by one of our doctors recently.  Nothing new in that, but the patient was so touched by our Dr Ahmed's empathy, compassion and kindness that he intends to use it as a model of excellence for students.  This is lovely – not only has the patient had a positive (though painful) experience and the doctor been greatly appreciated and thanked, but by sharing the techniques and the effects, many others may benefit as well.  It is really important that we all learn from positive practise as well as from mistakes.  Well done Dr Ahmed – clearly a (another) great example of safe, personal and effective care here.
Our charity, ELHT&Me continues to go from strength to strength. Thanks to our local community, and you our staff, the charity receives great support.  This week, we celebrated a very welcome donation of over £6000 from local mosques as part of our Imam Fazal Hassan's drive to raise money to replace all our aging blood pressure monitors.  This is a really fantastic and very practical cause.  This £6000+ brings the total for blood pressure monitors to over £13,000 following a similar donation from local mosques late last year. Sincere thanks to Fazal, and to the mosque leaders and their congregations. Your efforts are making a real difference. If anyone reading this wishes to support the charity by taking part in fundraising events, or just making a (much needed) donation, please take a look at our website.
Well, that's it for another week folks. Have a fabulous weekend.