Published on:
1 February 2019
---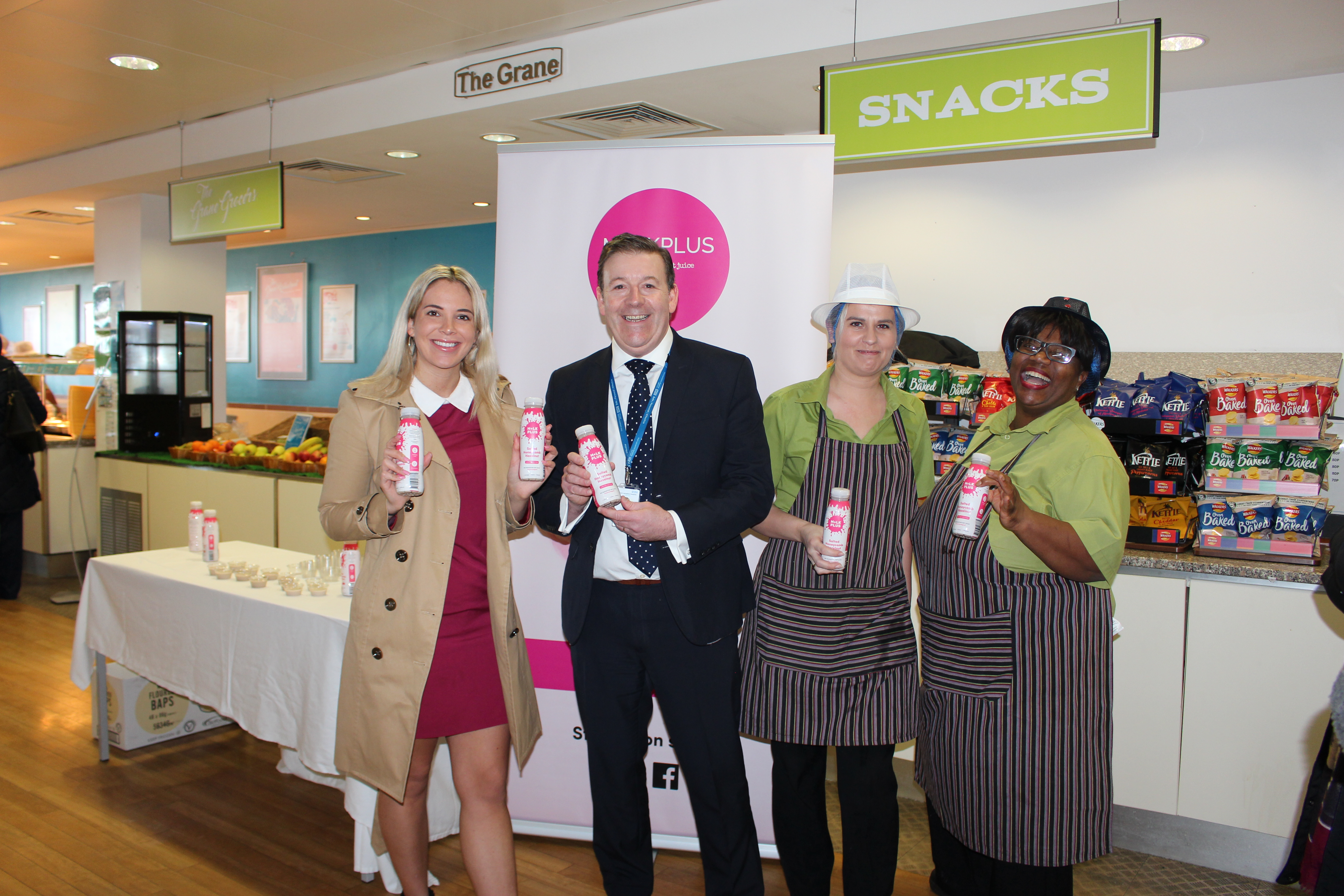 Happy Friday readers – it's another cold one!
I don't think it's going to get much warmer over the weekend, so please keep safe, and 'be careful out there'. And, do keep an eye on elderly neighbours in this weather. Perhaps make sure they've got the essentials in, are warm enough and hydrated. Let's all do our best to avoid unnecessary accidents and broken bones! Still, Spring is approaching, isn't it??
Staying on the weather, I want to give a 'shout out' to the estates staff who have kept our grounds gritted and free from ice over the last few days. The last thing we want is for people to be unsafe on our premises, so this work is absolutely essential and has been expertly done. On behalf of the staff, our patients and visitors, thank you to all involved.
I'm sure you won't be surprised to hear that our emergency department has been really busy this week, as have our wards. Consequently we've had a bit of pressure (of course). In these circumstances – which are quite regular - the resilience of our staff humbles me. I am incredibly proud to be a part of a team that remains professional and expert – as well as cheerful – in the face of these challenges. And don't forget – every minute matters, every person plays a part. Please, keep doing your bit to help patient flow going, and help us achieve that 95% four hour standard for our patients.
Of course, our business is a very emotional one, and as you all know, we have much to be proud of. Only this week, the results of the national maternity patient survey were published, and yes – we have done exceptionally well. Our maternity services are one of only nine in the whole country whose results were 'better than expected'. The expectation is based on our last results, which were also excellent. So, in short, our patient satisfaction for these services, which was already very high, has increased even more. This is a truly fantastic result, and everyone in our maternity services should be very, very proud. You can read more on the survey results here.
Patient satisfaction is one of the reasons why we all come to work; that's a given. It is always rewarding, (though as you know, never surprising) when patients write to me with their positive feedback about you. I received an unusual one this week, via a card addressed to 'the boss of the hospital'. This is what it said "I was lucky in spending time on Ward B2. You should be proud of the standard of staff you have on that ward…I know you give awards, so they should all get one!…Thanks to all your staff, never forget they make the difference." So well done B2 – I think you've just been nominated for 'employees of the month'! Take a look here
I was privileged to meet with a gentleman called Tony Harrison earlier this week – Tony is a Trustee of an organisation called Papyrus. You may know that Papyrus is an organisation that works to prevent suicide by young people – surely there is no worthier cause? I enjoyed our meeting and hearing about their work. I've agreed that ELHT will carry their information and literature so please look out for it and share it wherever you feel it is necessary.
Finally, we had a special guest with us today (Friday) when local entrepreneur Camilla Ainsworth of 'The Apprentice' fame came to the Grane Restaurant at RBTH as we will be stocking her healthy nut milk. Just another smart initiative of Catering Manager, Tim as we continue to make our restaurants – indeed our hospitals – as healthy as possible, by facilitating easy, nutritious and satisfying healthy choices.