Published on:
13 December 2019
---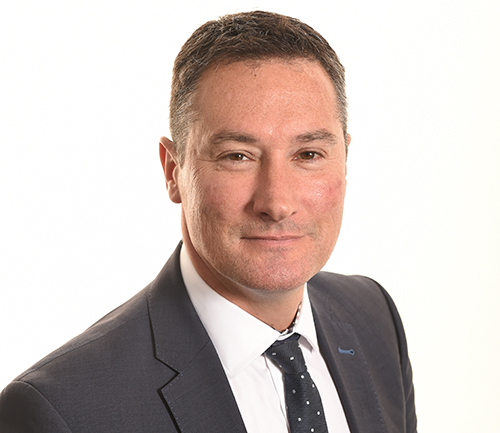 Hello everyone and welcome to my blog on this post-election Friday. Congratulations to our two new MPs in Hyndburn and Burnley, and to the four MPs who regained their seats. I am looking forward to continuing to work closely with our political representatives in Pennine Lancashire.
We may now expect a period of stability and focus on the NHS so we can hopefully make good progress. We, like hospital trusts and services across the country, continue to face increasing pressure and are doing everything possible to provide safe, personal and effective care. Thank you to all our fantastic staff who continue to dedicate themselves to their patients and their colleagues in really difficult circumstances. This will be greatly helped by a new approach to how we monitor the ongoing emergency department performance that has been launched this week with a significant change to our traditional 'sitrep' (situation report). Following great work from our Clinical Flow, Improvement, and Performance and Informatics teams we can now view extensive information in real time, any time, as opposed to a retrospective report four times a day. This is a great development that will help us to adapt and respond more effectively and timely. It's vitally important that electronic patient tacking information is kept up-to-date to make sure it really makes a difference. Thank you all.
Also, please do share your expertise and make sure your families and friends know what they should do if they need medical care. The Emergency Department should only be used in genuine emergencies and people need to know the options available to them for different needs – self-care, pharmacies, 111, GPs, and minor injury units.

While emergency services may dominate the headlines, we all know that this is not the whole picture. We have so much to be proud of and celebrate - including our ED. I am delighted to hear some fabulous news from our East Lancashire Child and Adolescent Service (ELCAS) which has become just the second in the country to achieve re-accreditation with the Quality Network for Community CAMHS (QNCC), a network hosted by the Royal College of Psychiatrists to improve the quality of young people's mental health services. After being rated as OUTSTANDING by the Care Quality Commission earlier this year, this latest recognition is another fantastic accolade for the service and a great reflection of the caring and high quality service the team strives to deliver every day. Well done to all of you.
Director of Nursing, Chris Pearson and I had a very enjoyable visit to our pre-op team this week. It was a real pleasure to spend time with this key team and I am glad to spotlight them - I am sure that many people do not fully understand just how many different elements there are in a successful hospital service. The pre-op team do sterling work to contribute to effective patient flow as well as enhancing patient experiences and I am grateful to them for doing it so well. Heartfelt thanks to Michaela for taking the time to meet with Chris and I and sharing the experiences.
Well, Christmas is drawing nearer and I've really enjoyed seeing the festivities and goodwill clearly on show. With the Christmas markets, carol singers and bands it's been a joy- and there is still more to come. But this can be a difficult period for many, so do please look out for your colleagues, friends and neighbours.
Until next time – and my Christmas special blog - thank you, and best wishes to you all.