Published on:
17 November 2017
---
Hello everyone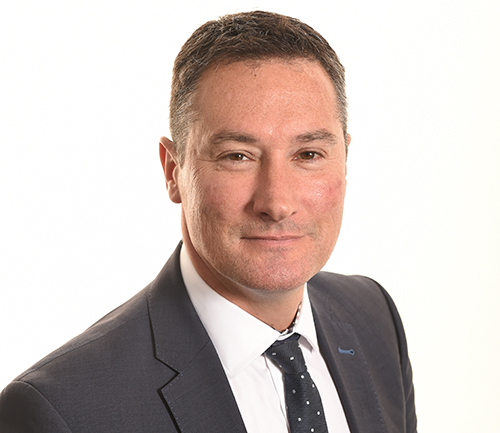 I hope this message finds you well.
I think it is safe to say that the 'winter period' and the anticipated pressures it brings, has arrived. Our emergency department, and therefore all the other departments, wards and services that contribute to effective patient flow, have been incredibly busy. It is at such times that the values of the organisation - those characteristics and behaviours that are the very essence of our Trust and its staff - are more important than ever.
I know that many of you are living these values every day - they are at least part of the reason why you are working in the NHS and our Trust - and you have been recruited by the Trust because of your obvious commitment to them. It is really difficult to keep these at the forefront when there are competing demands on our times, priorities to juggle and decisions to be made, but in the middle of all of these are the most important aspect - real people. People who are our patients, and people who are our colleagues. Taking professionalism, competence and skill as a given, those values of respect and integrity, and applying those at every interface, are the difference between good and great; a poor patient experience and an enhanced one; job satisfaction and discontent. When work is difficult - and I am well aware that our brilliant staff have difficult jobs - having confidence in our colleagues and being treated with respect, compassion and kindness is easy to forget, but it is essential.
And we can all do our bit to help ease the difficult winter months ahead. One way is to look after ourselves and each other. This week the NHS has been focusing on self-care and reducing the use of antibiotics. When we are all busy in our work and home lives it is easy to become tired and run down. It is very important to know how to keep fit and healthy, how to build our resilience and when to seek support from the health professionals if things become too much. Following the great advice on offer on NHS Choices can help us all to become mentally and physically stronger and able to live a happier healthier life, while also using our NHS services more appropriately.
It is wonderful to see the Trust's excellent and growing reputation for clinical research with success at the 2017 Greater Manchester Clinical Research Awards. My congratulations go to the GRASP (Getting it Right Addressing Shoulder Pain) team, headed by Lead Physiotherapist Helen Thompson and Co-Principal Investigator Mrs Alison Hallett, who claimed first prize in the Best Debut category. What is particularly impressive is the fact that the GRASP team are first-time researchers who, not only recruited the study's first patient in the country, but also met their recruitment target in just two months. Excellent work!
This week is also Advanced Practice Week when we have the opportunity to celebrate the achievements of ELHT's Advanced Clinical Practitioners (ACP). Since 2012, a total of 48 ACPs have graduated at the Trust, ably supported by our Education and Workforce Team and medical education partners, Health Education North West and the University of Central Lancashire. The Advanced Clinical Practitioner has been a real success story and you can read about their work in a number of articles especially written for #AdvPracWeek17 in our news section.
I'll like to end this week's blog with a sincere request. Each year we take part in the NHS Staff Survey. This is a unique opportunity for every member of ELHT to share their views and give valuable feedback to the Trust. So far our response rate has been lower than usual putting us towards the bottom of the current response rate table. The feedback that you provide via the survey gives us fantastic insight and leads to improvements in all areas of the organisation, which ultimately helps us to progress from Good to Outstanding. I appreciate just how busy you must all be at the moment but if you have received a reminder about the survey please take the time out to complete and return it. We all benefit from the survey; as individuals, as organisations and as a national health service. But most importantly our patients benefit from it too.
Once again, thank you for working hard and putting our patients first.
Have a wonderful week.
Best wishes, Kevin.