Published on:
25 January 2022
---
Magnificent March

Published 31.03.202

Hi everyone! I want to share my magnificent March with you all.
I have met lots of lovely colleagues in the Garden of Memories. They have all made a big fuss of me, telling me how much I had made their day. That's what I'm here for! I brought my tennis ball and my new friends loved it as much as I did so they made my day too.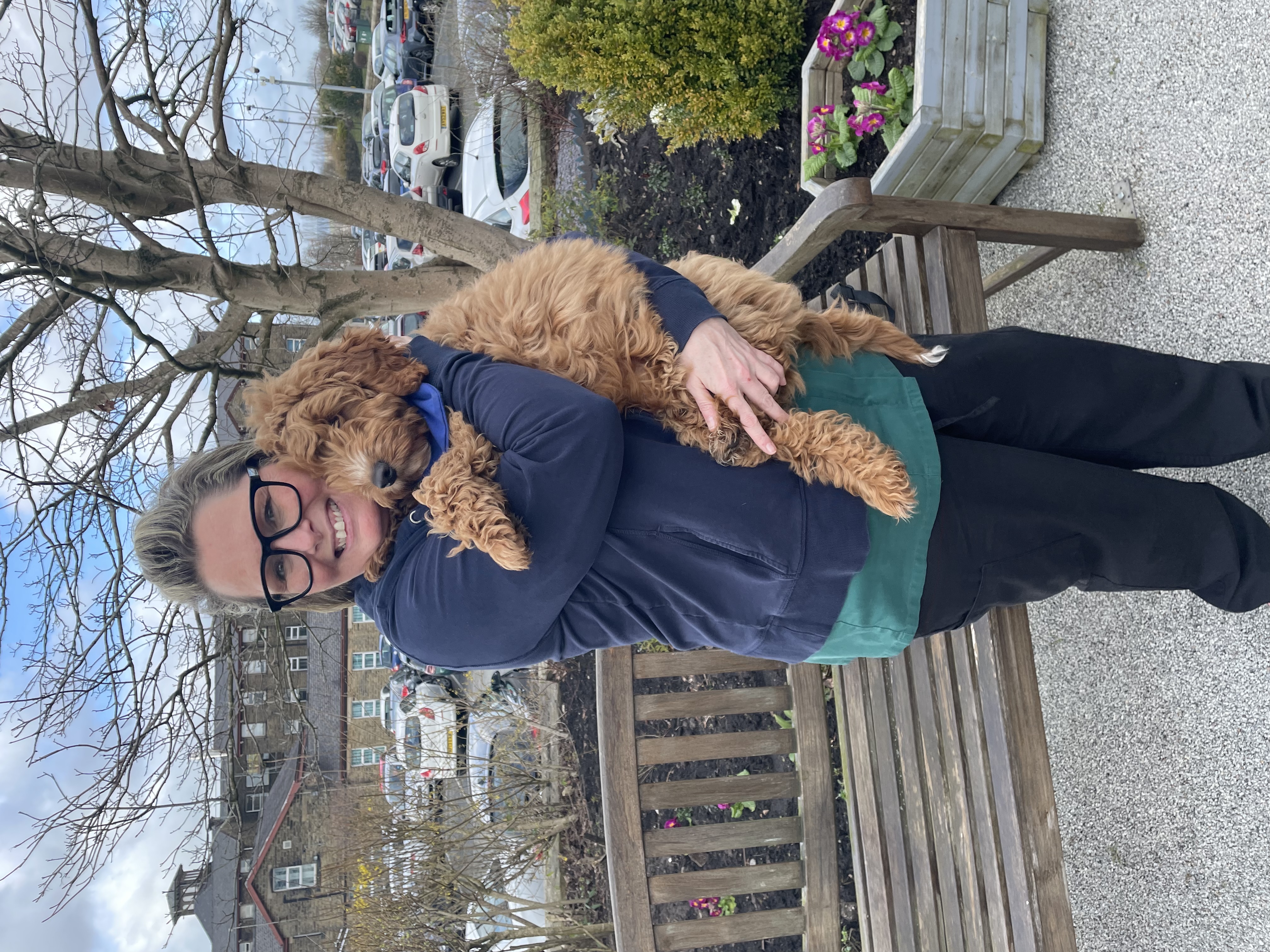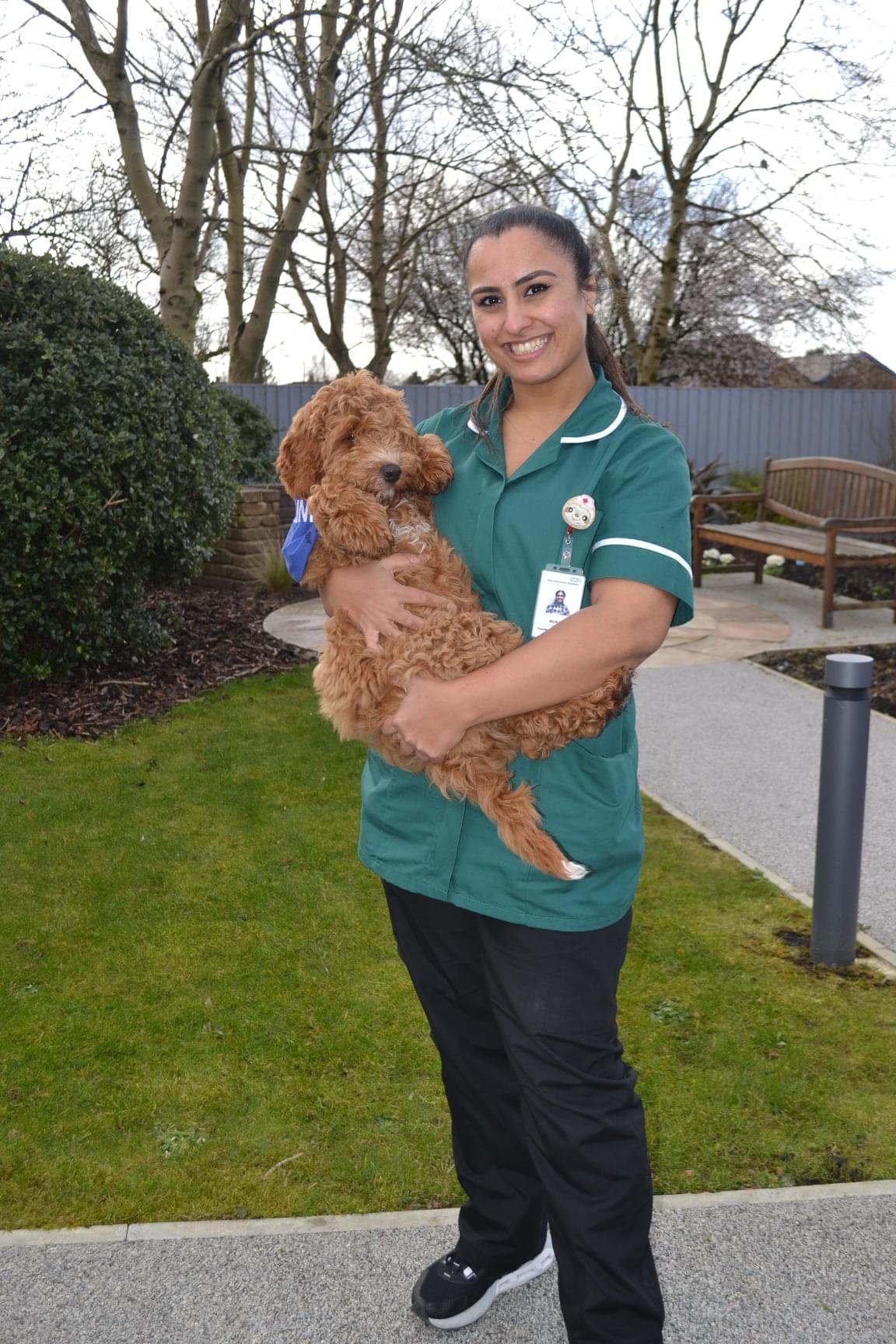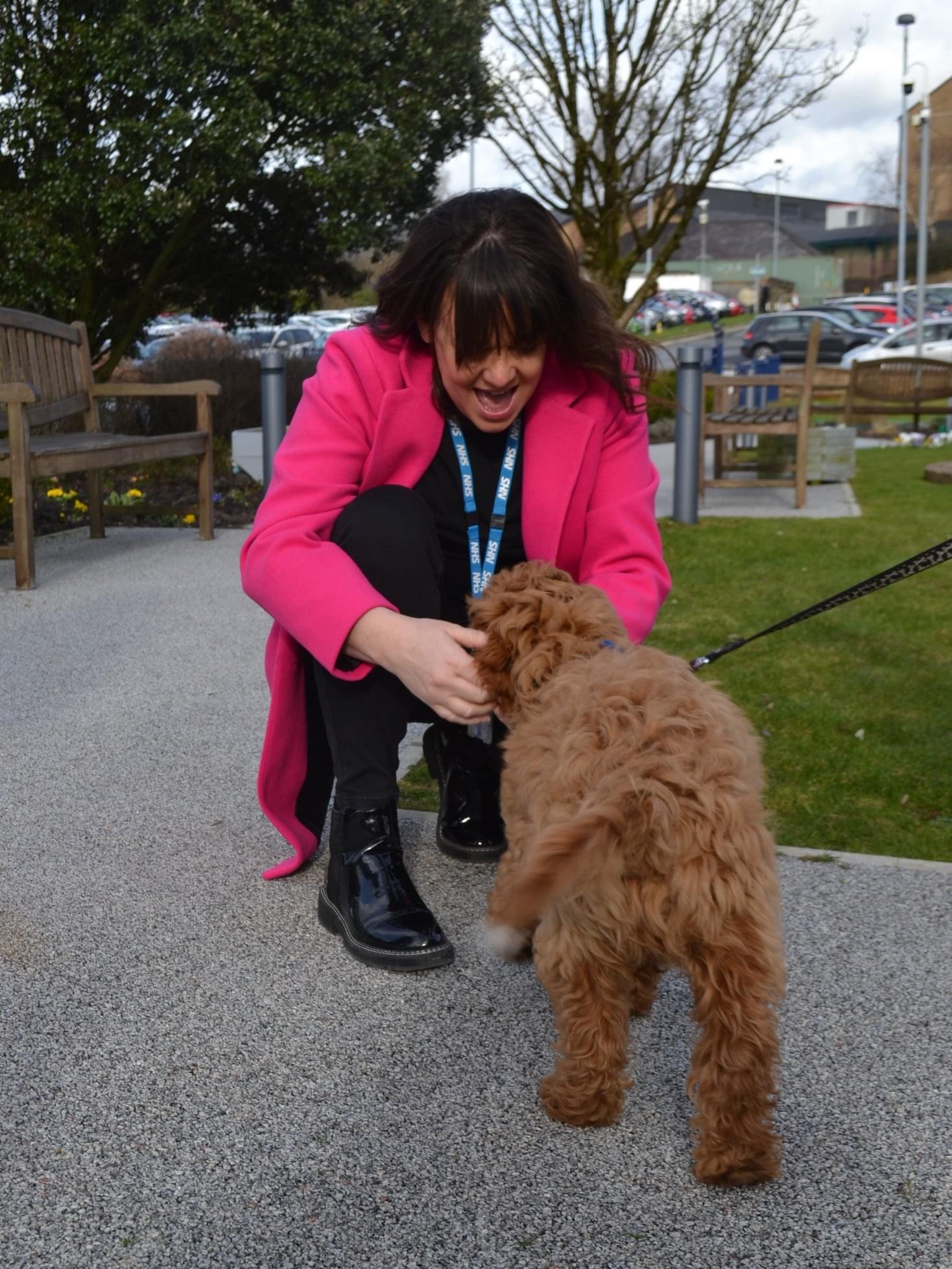 March was finally time for my first hair cut. My looming first haircut was filling me with fear. Will it hurt? Will I have any hair left? I must admit I was pleasantly surprised by the grooming salon. I was warmly greeted by the lady and got lots of attention as I was bathed, brushed, and groomed. I got home and ran to the mirror. Inspecting her work, I was impressed. Most importantly, I still had my white mark at the tip of my tail. I don't know if you've noticed my white tail end but I love it. Here's a before and after: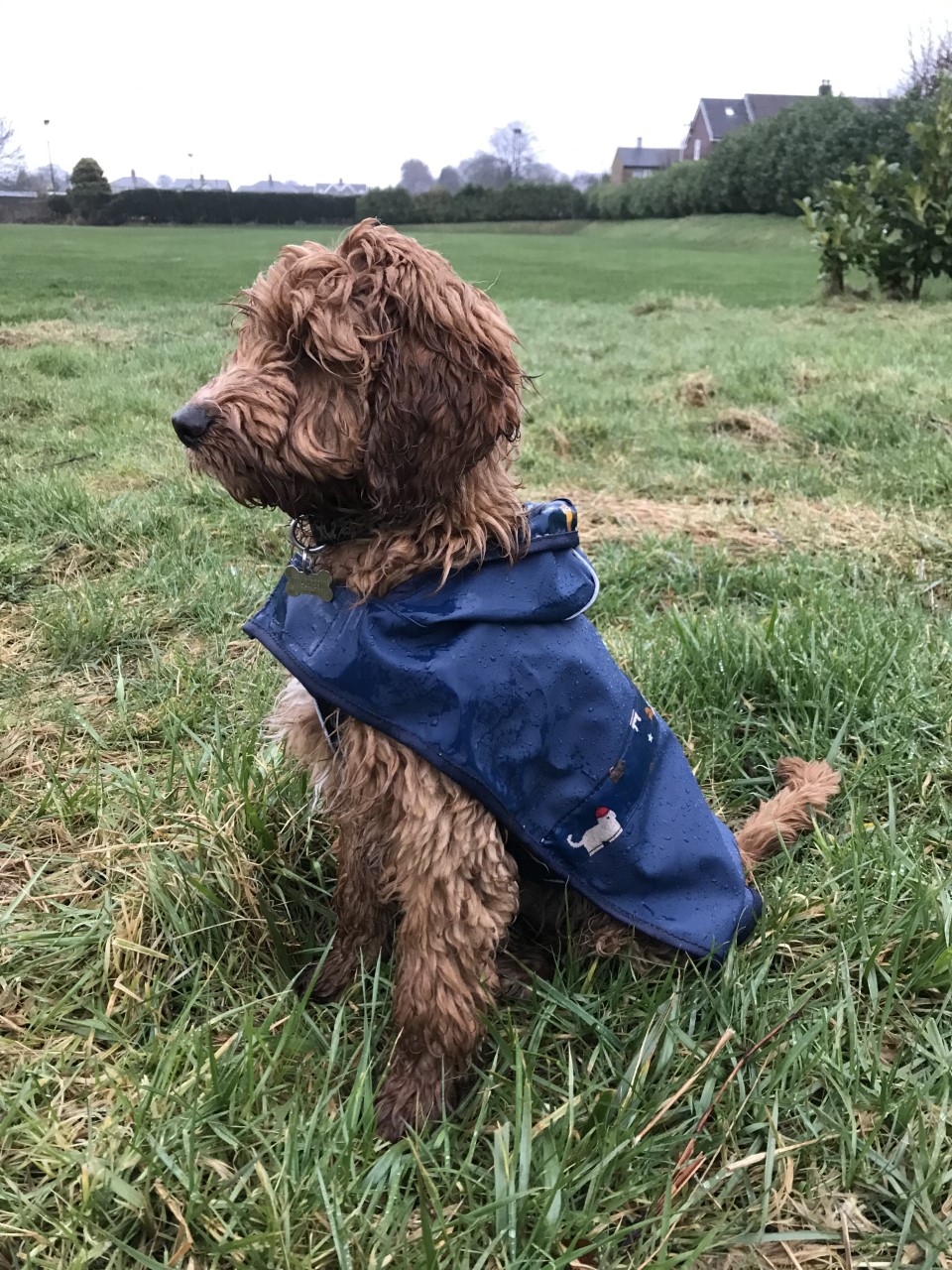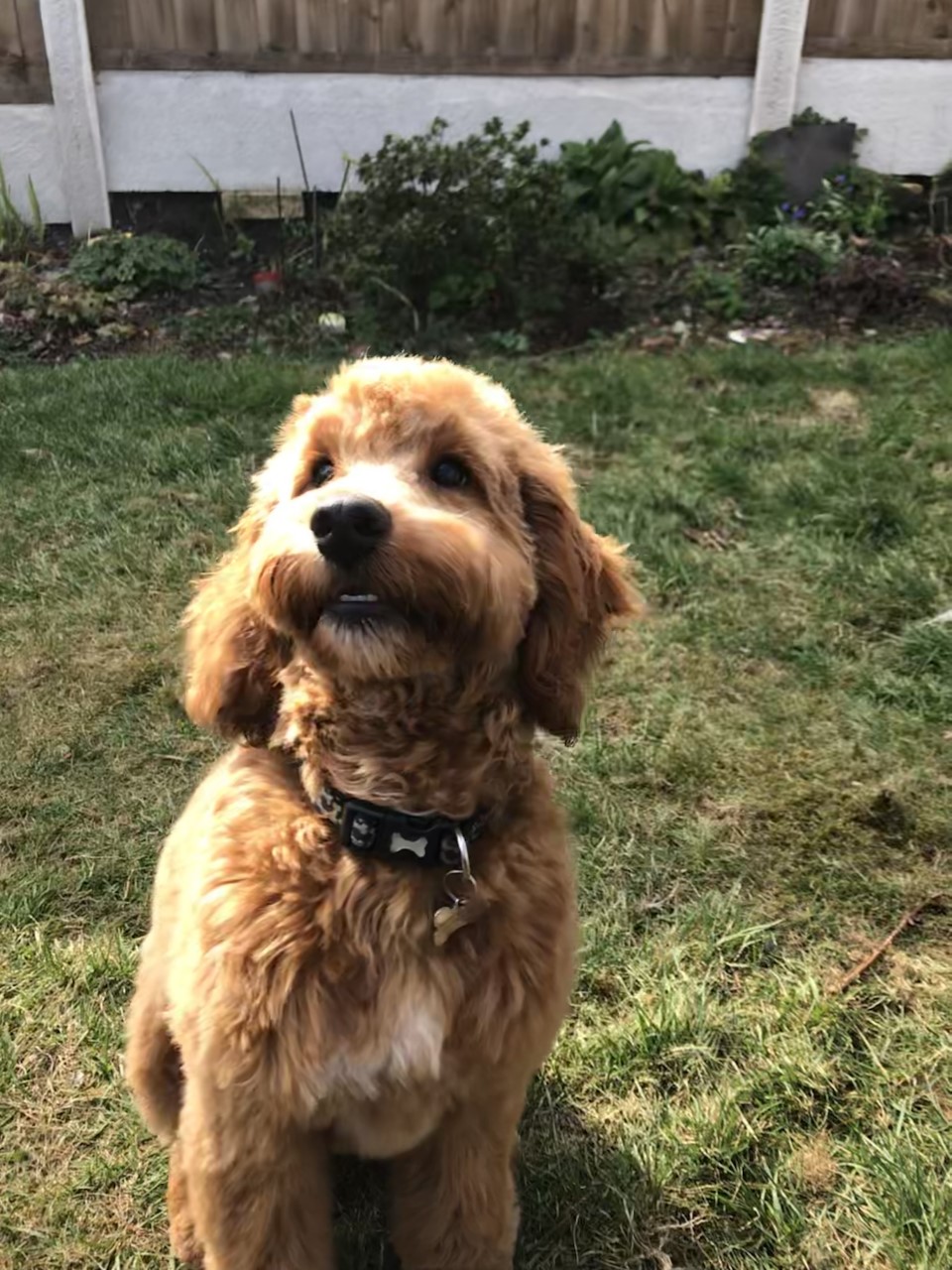 I'm still waiting to meet the famous Jasper. I have been sleeping on his blanket in the Spiritual Care Centre during my breaks. He smells like he's going to be my best friend and I cannot wait to meet him.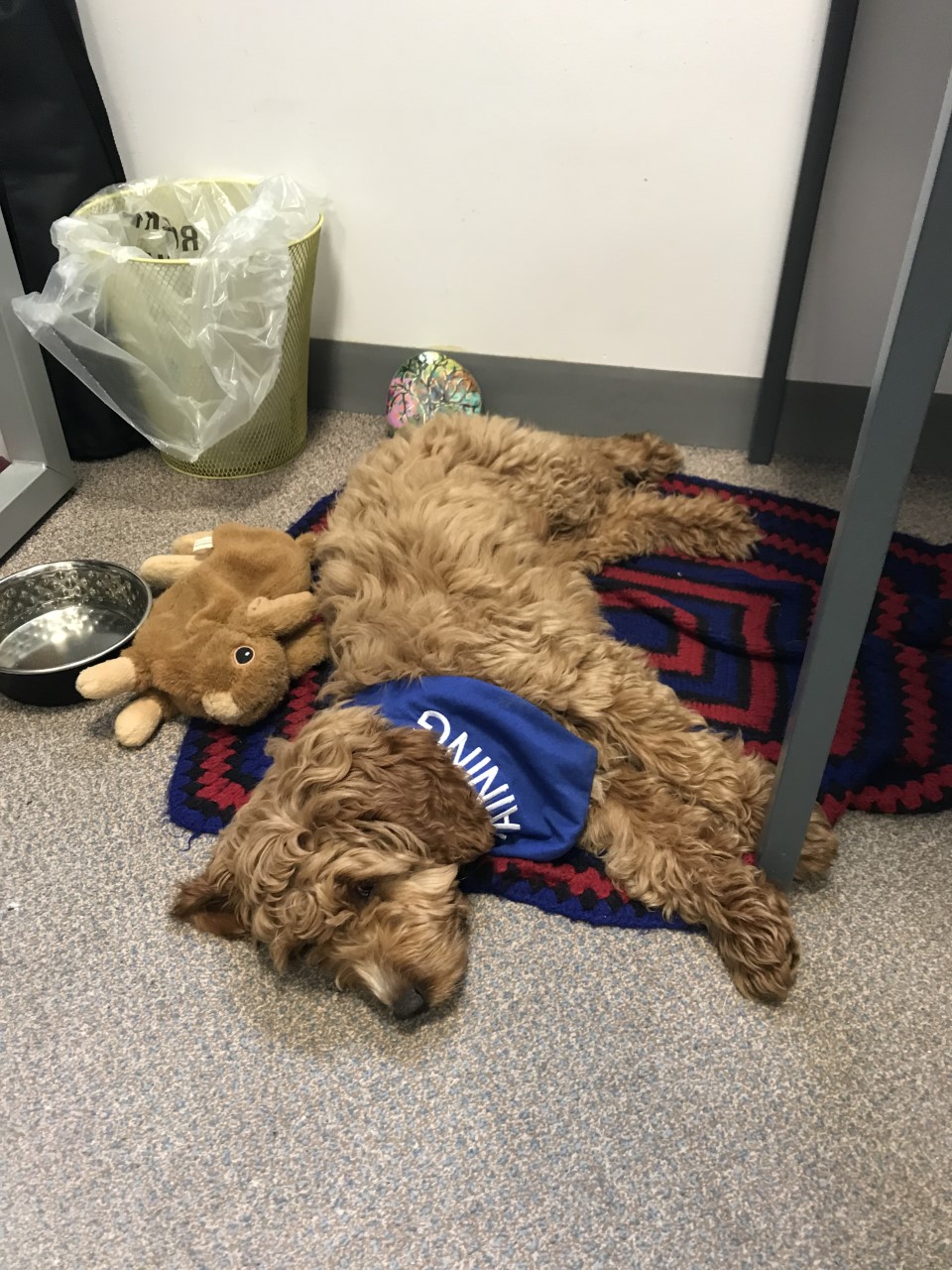 Have you heard of tails.com? Well, they have sponsored me for 12 months meaning they are going to feed me for a whole year. They made up a unique recipe just for me! I answered a few questions and they got to work on my personalised blend. Oh and it's absolutely delicious, let me tell you - coming from a dog that's got a reputation for being a little greedy!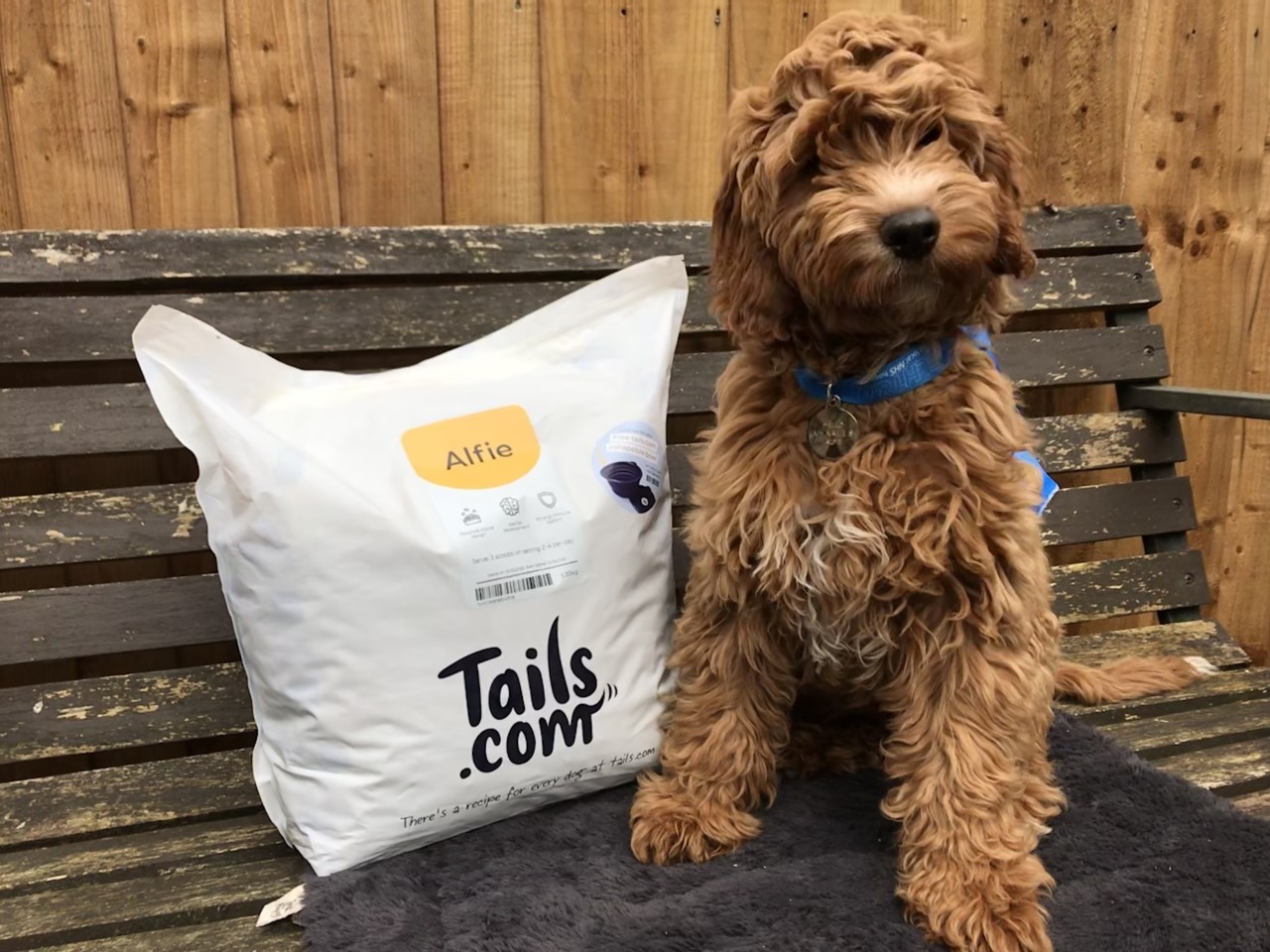 My first trip to the beach

Published 15.02.2022
Hi again! It's me, Alfie.
It's a great life being a puppy, I have a lot of free time so I go on lots of adventures. Last time I told you all about meeting the Duke and Duchess of Cambridge. It was fantastic to meet royalty, but this time I want to tell you about my paw-fect first trip to the beach.
My friend got all my things together and I knew I was going out! I was popped in my travel cage which is really snug with my fluffy blanket. After driving for a while, the car began to move backwards and the engine stopped … we had arrived! As I was lifted out of the car I was a little unsure as we parked up in an unfamiliar car park but I was very intrigued, in anticipation of my next adventure. The car park was surrounded by hundreds of vibrant scent-sational daffodils - my friend told me this is the best sign of spring.
Before I knew it, we had entered the most magical place I had been yet. I started to sink into the brown floor. So what did I do? Kicked it all behind me and kind of built a sandcastle. I was let off my lead at times so I practised running really quickly and rolling around. My friend laughs a lot when I do my zoomies. I just get so excited and it takes over my whole body.
I then sprinted and launched myself into the big bath…The water was freezing cold. Not what I'm used to! Nevertheless, I was splashing around, chasing the water as the waves came in and out and had a bit of a puppy surf. Oh, it was so much fun. If I had known I was going to the world's biggest bath, I would have gone to bed earlier and packed my rubber duck. Oh well, there's always next time.
I think I'm starting to get the hang of recall training. My friend says I'm doing really well and I'm looking forward to being let off more often when we go out.
When we got home, I had a proper bath (nice and warm). The sand from the beach got everywhere so my friend helped me to clean my coat. Look how clean I look!
BEST. DAY. EVER
On Monday, my favourite visitor, the Postperson, waved at me through the window. I was sniffing out the post that dropped from the letterbox. There was much more than usual. Little did I know that it was in fact Valentine's Day. When my friend came home, she told me I was very popular and most of the post was for me. I couldn't believe it. Thank you to everyone who sent me a lovely card and my favourite treats. I was really feeling the puppy-love that day.
I LOVED my trip to the beach and can't wait to go again. It's got me even more excited for the Morecambe Bay walk in July. It would be great to see you there. Will you join me? Sign up today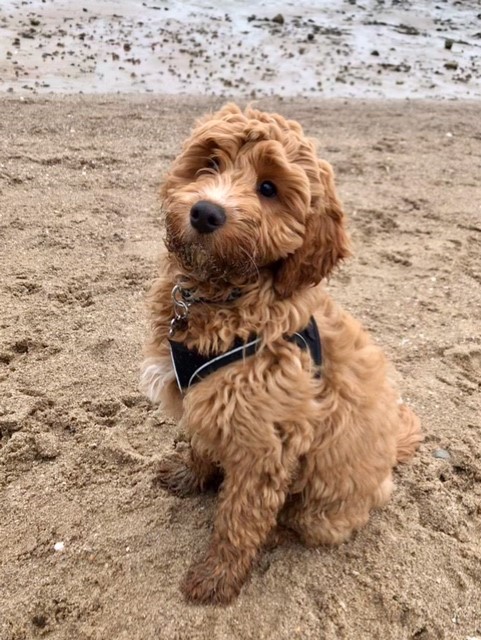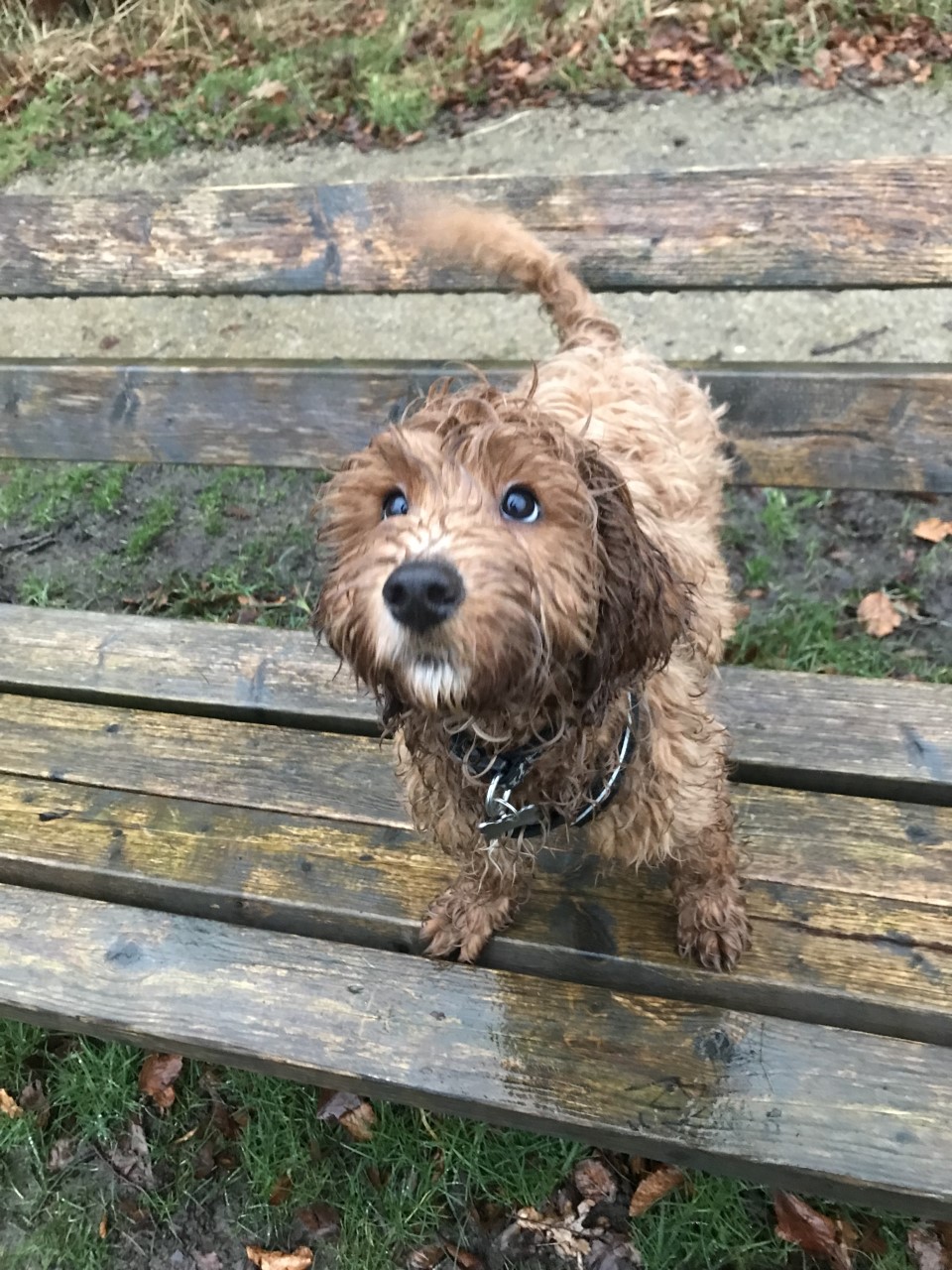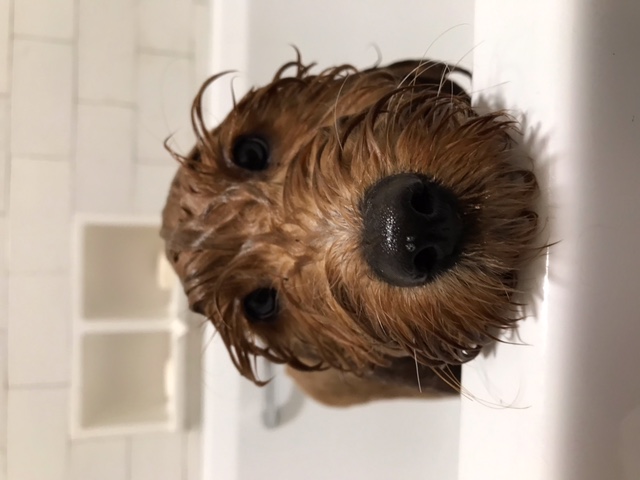 Just 11 weeks old

Published 28.01.2022
Hi, Alfie here! Last Thursday was so much fun and I still can't believe I was in the arms of The Duke and Duchess of Cambridge. Let me tell you, there was some preparation that went into the Royal visit. I was gifted my official ELHT&Me identity tag for my collar and had my first bath which was amazing.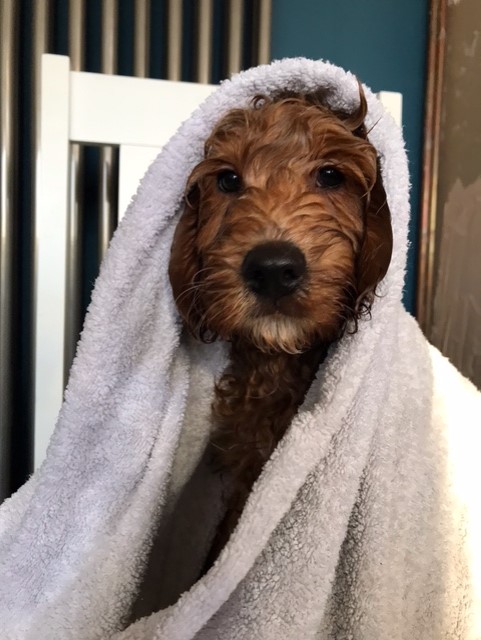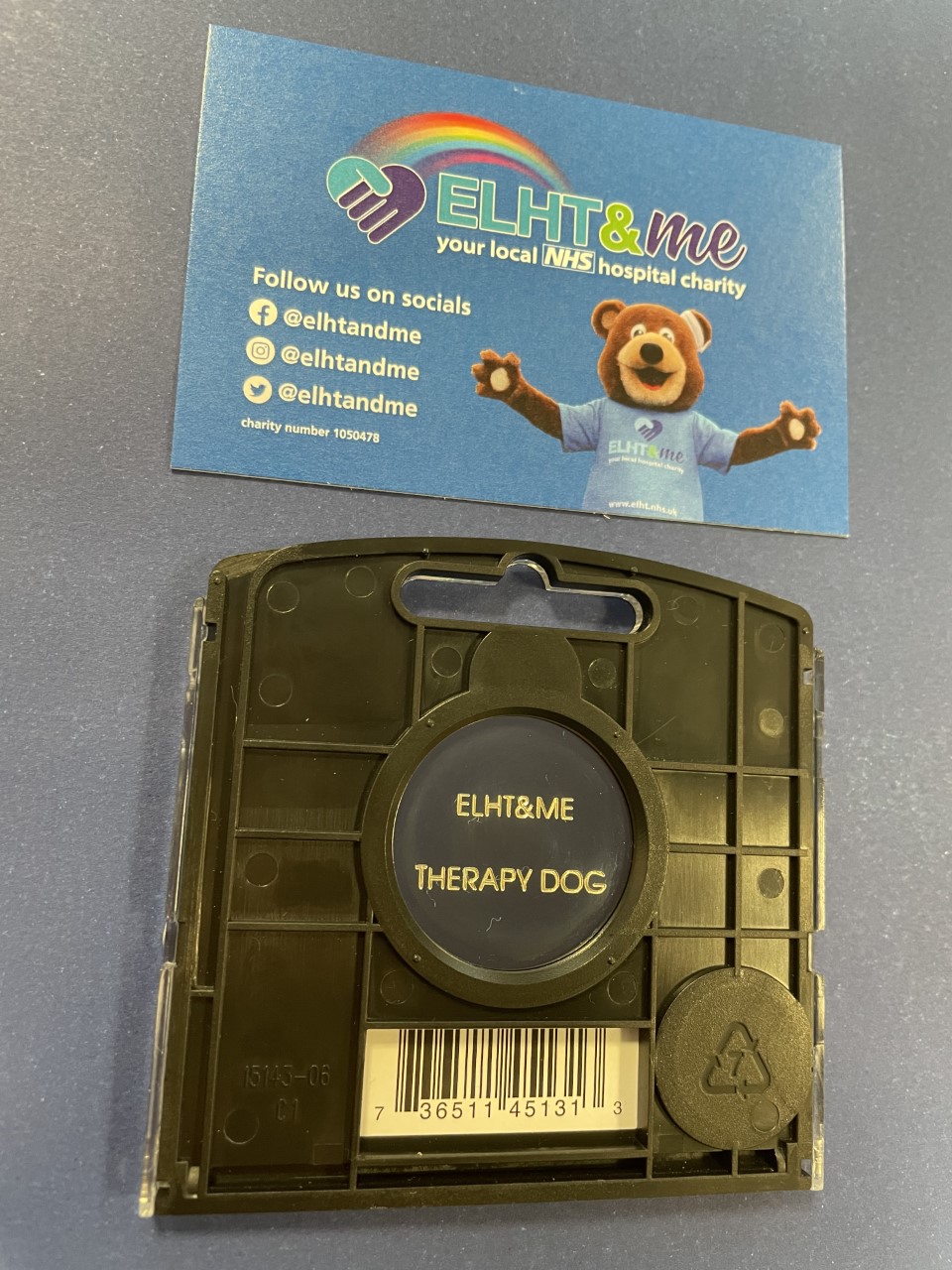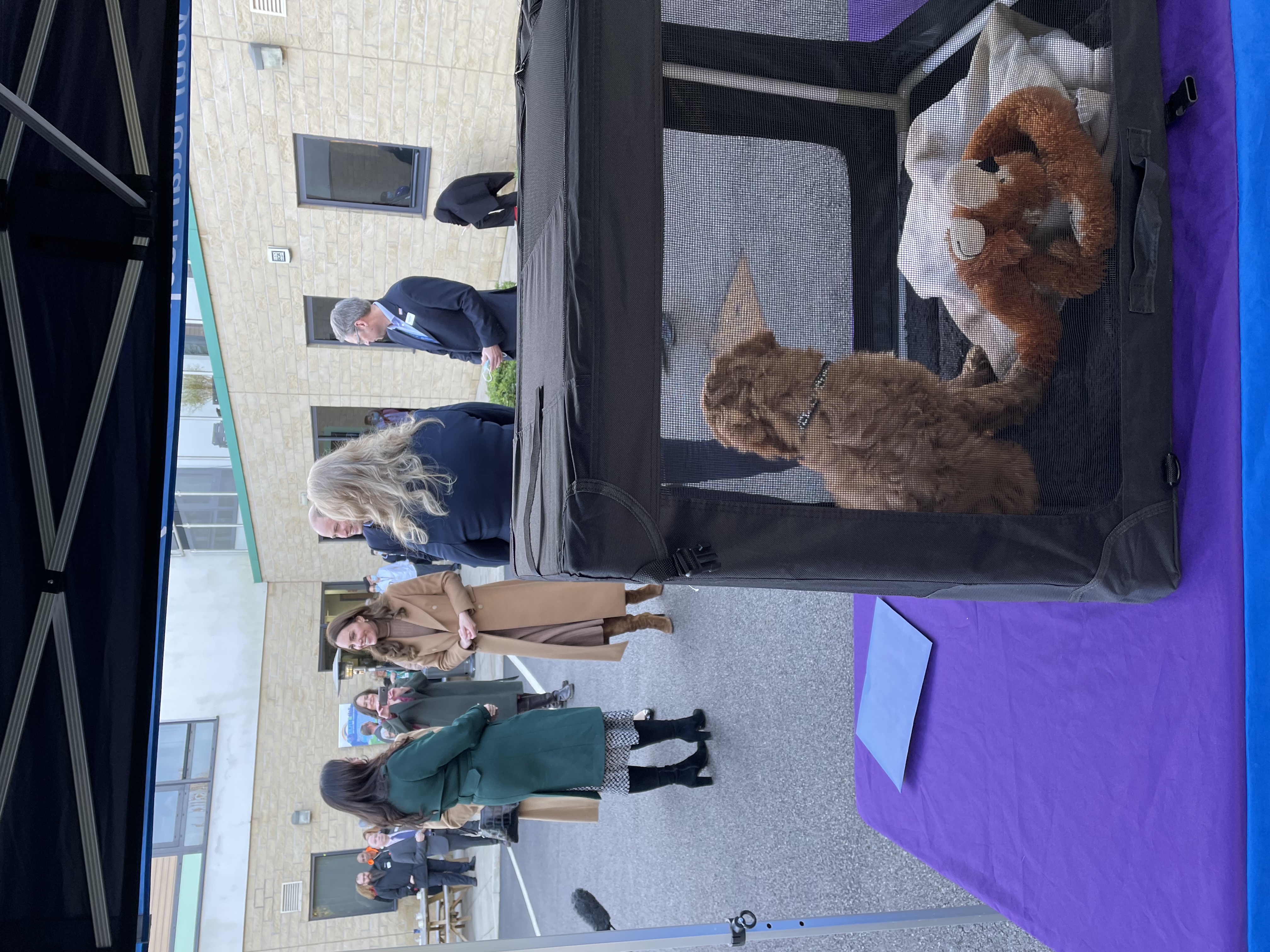 For 11 weeks old I've led an exciting couple of first months. I've got a good life, you know, I have a kingsize cosy dog crate, the biggest box of toys and I nap when I want where I want. How cool is that?
At the weekend I wasn't feeling too well so I visited my friends at the Vets who gave me some special medicine. Fast forward 24 hours and I'm back to my energetic self, bouncing around the park. I had heaps of energy, that much so, that I decided I would tackle the staircase back home. Well, that fun was soon spoilt when I woke up from my nap motivated to get to step number 5 (yes I can count) to be met with a blockage. A stair gate I hear it's referred to as.
An active weekend leaves me fulfilled and excited for the ELHT&Me Morecambe Bay walk this summer. Come and join the charity team as we tackle the tidal sands and experience unbeatable views of Morecambe Bay. Join now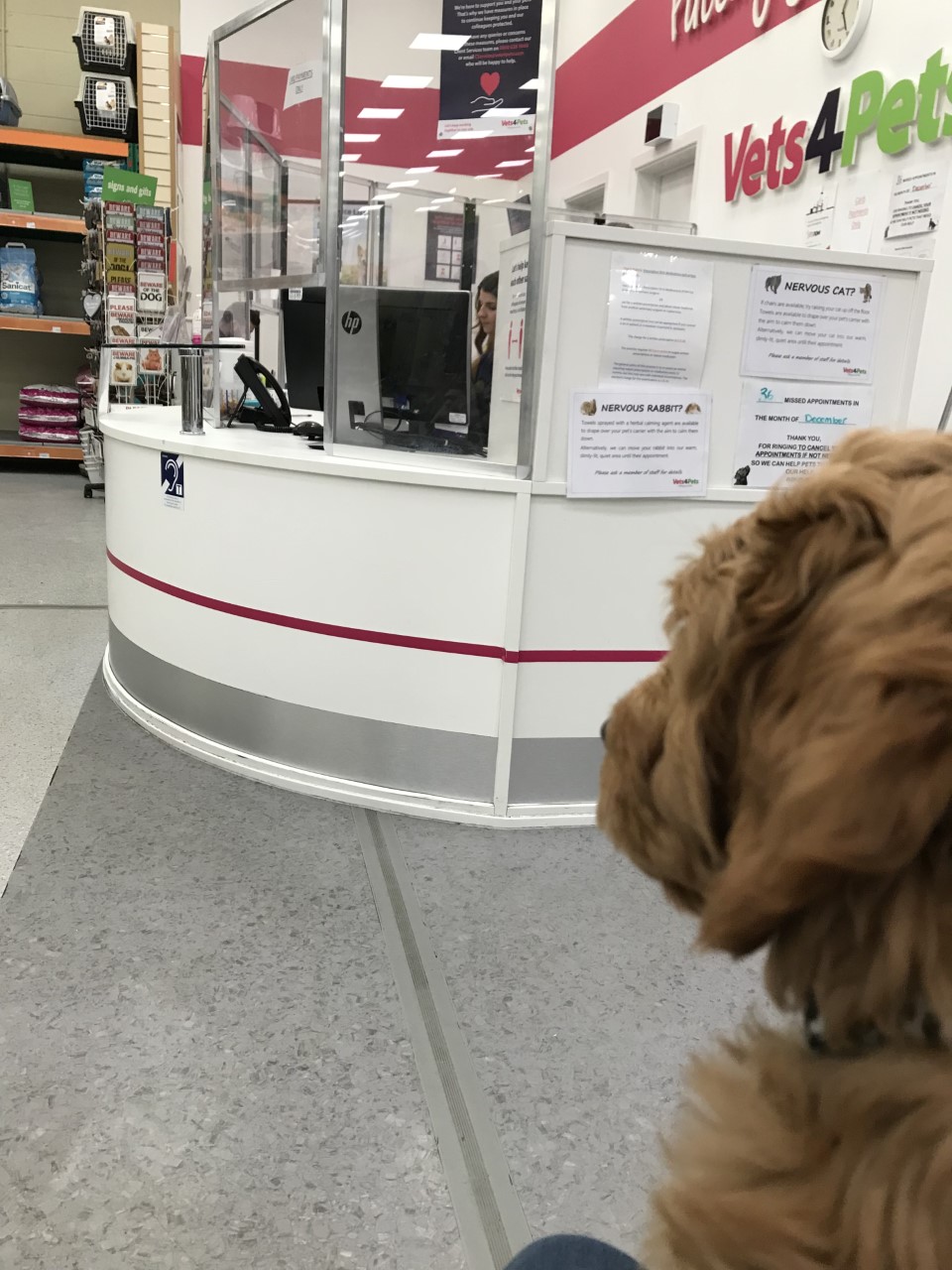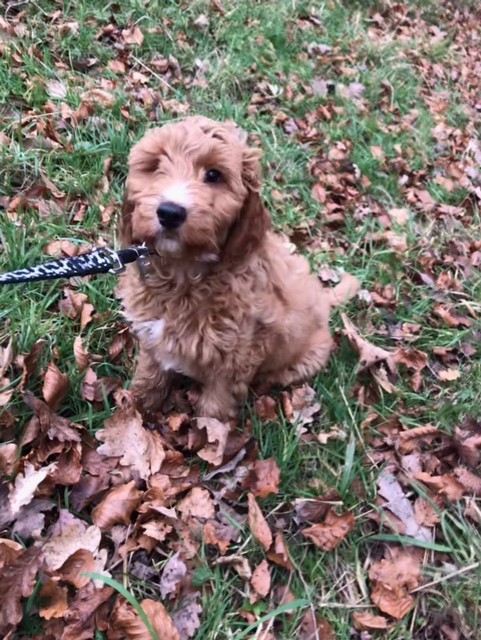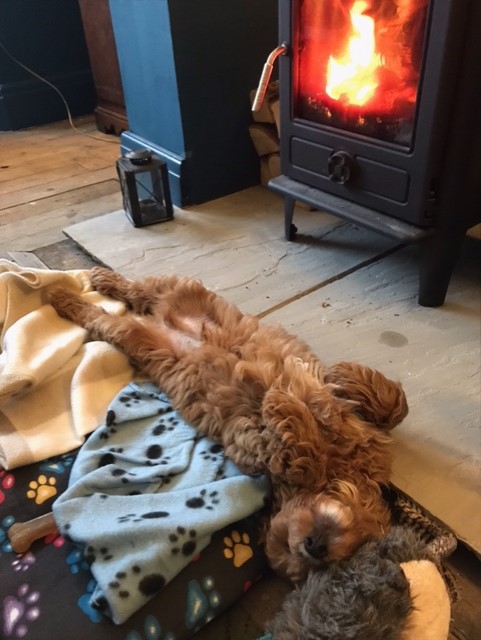 Alfie is royally revealed by the Duke and Duchess of Cambridge

Published 25.01.2022
Their Royal Highnesses were guests of ELHT&Me at Clitheroe Community Hospital on Thursday 20th January 2022, in their roles as Royal Patrons of NHS Charities Together.
ELHT&Me, using a grant from NHS Charities Together have welcomed ten-week-old cockapoo Alfie to the Trust family. Alfie will soon be enrolled onto a therapy dog class to become a working therapy dog to support patients and colleagues at East Lancashire Hospitals NHS Trust.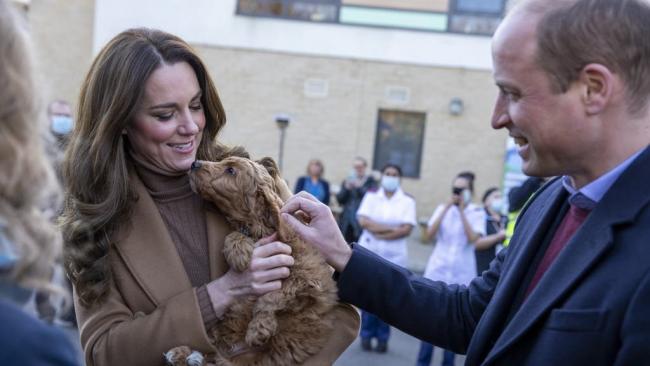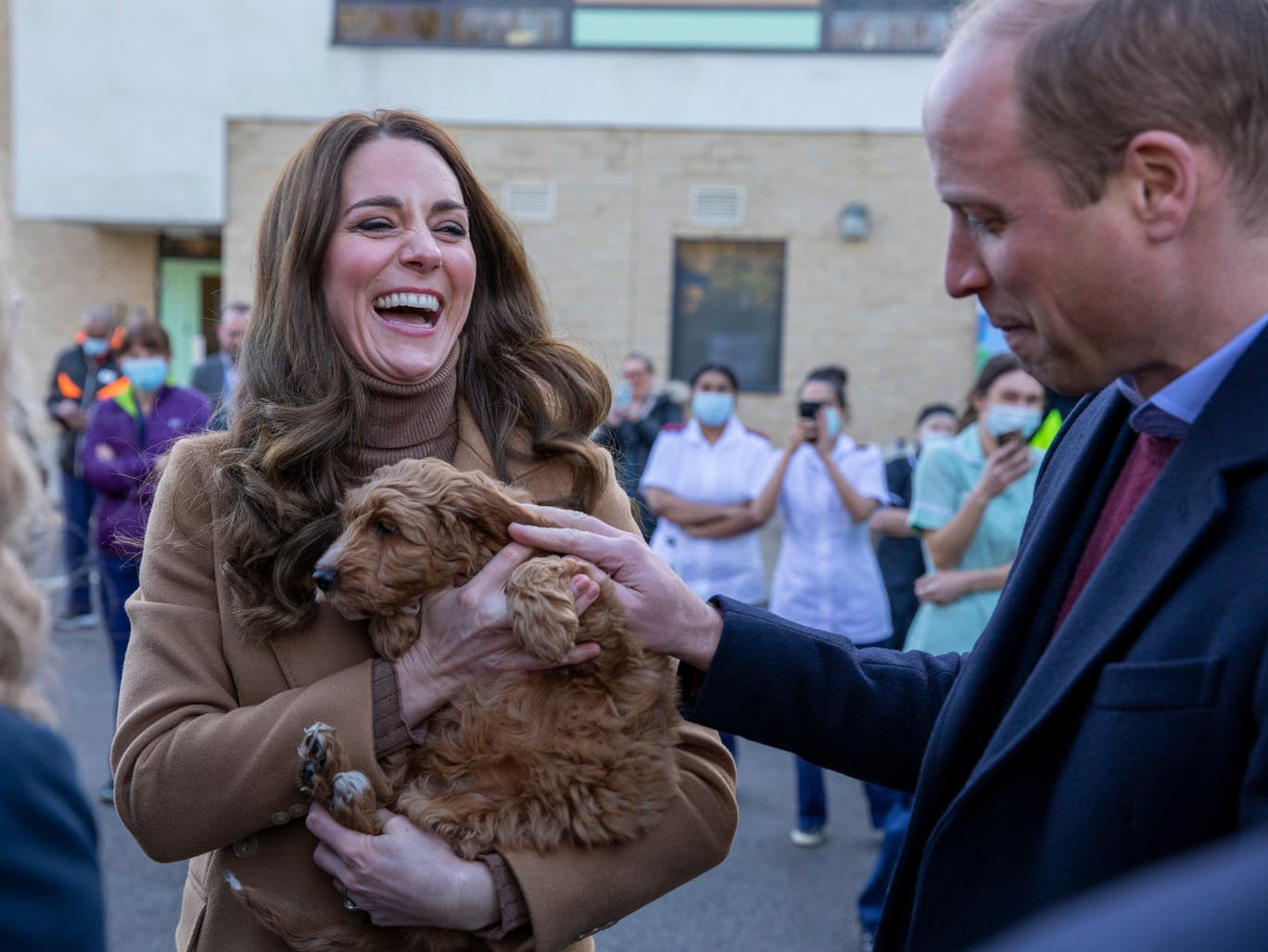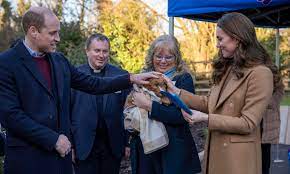 While they gave Alfie a cuddle, Rev Horsfall provided William and Catherine with some insights into the work of the Chaplaincy and Spiritual Care Service; particularly how it has provided invaluable support to staff, patients, and patients' families throughout the pandemic.
One of the more unusual but highly significant and valued aspects of this work has been the introduction of the therapy dogs like Alfie, who can bring some joy and comfort in difficult times.
Reflecting on the Royal visit a few days on, Rev Horsfall commented today: "As chaplains, we are constantly seeking to support the wellbeing of everyone involved in the hospital in whatever ways we can. This Royal visit was a great opportunity to highlight that work and the Duke and Duchess took a great interest in what we do and thanked us for our care.
"Meanwhile, Alfie proved to be a great ambassador for us! He was the star of the day; William and Catherine loved him!
"We have a handler who looks after the therapy dog and the Spiritual Care Service also oversees the work to acquire, train and deploy the therapy dogs in the most beneficial ways."
Rev Horsfall continued: "Alfie's role, along with our much loved and experienced therapy dog Jasper, is to help people to feel better and to make them smile."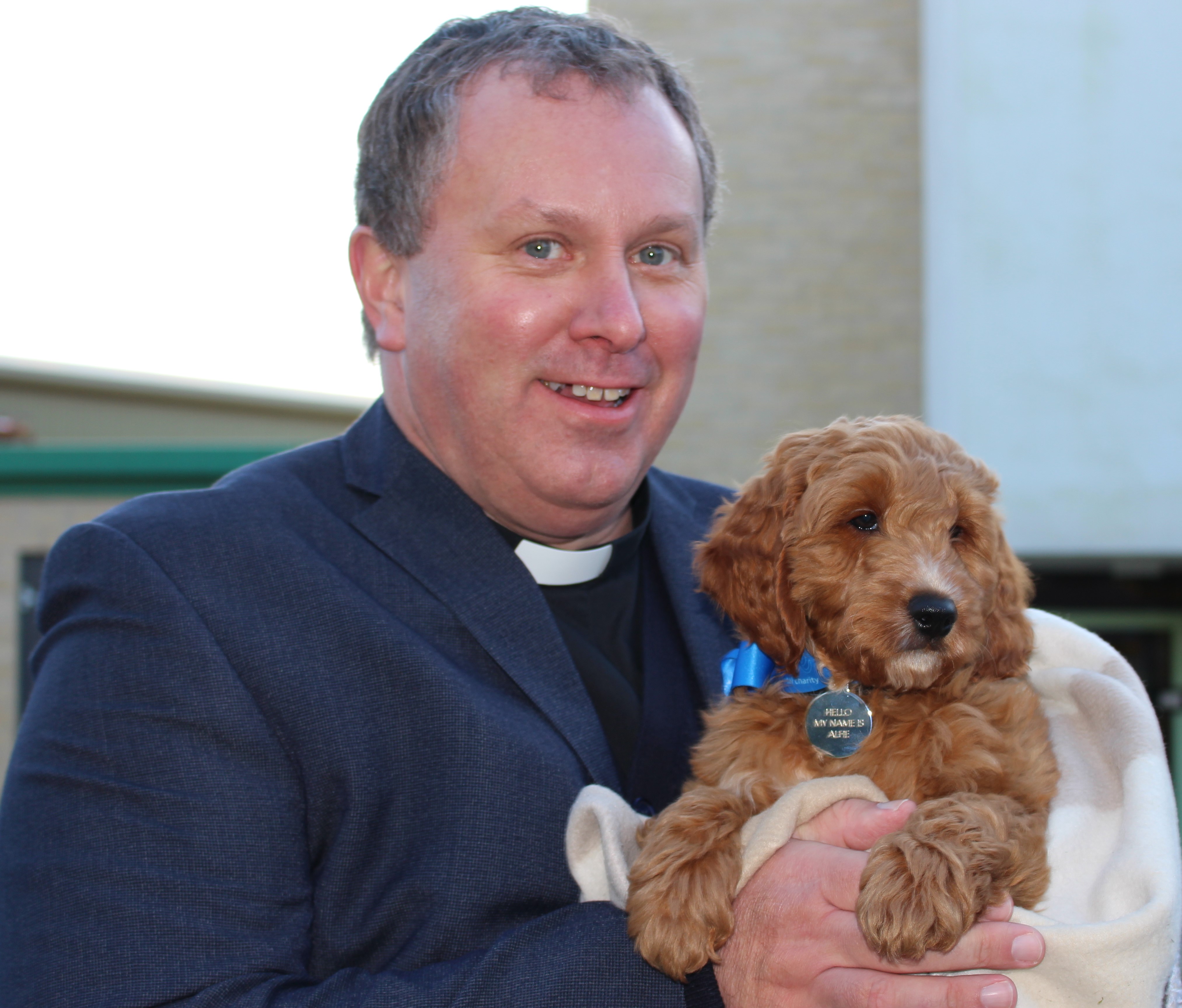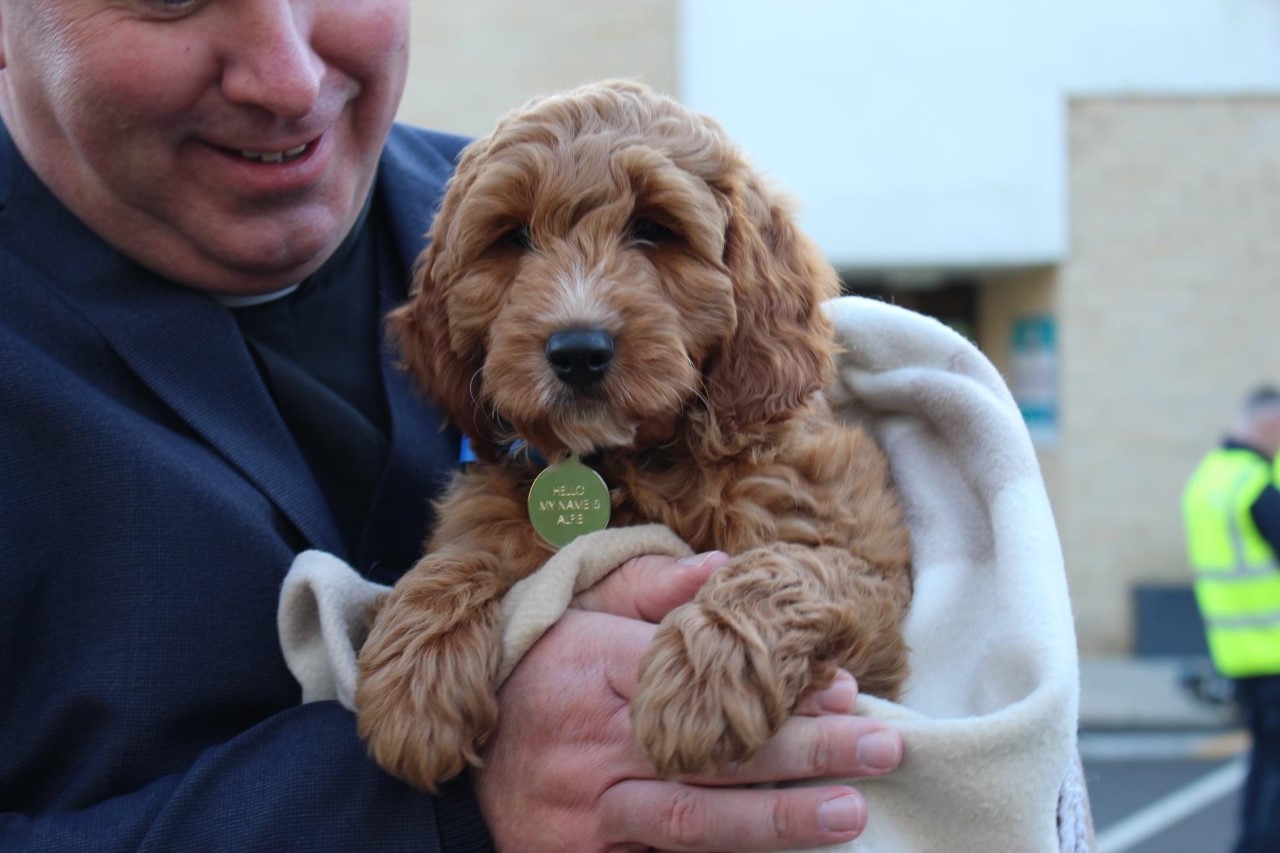 Our adorable new addition to the team had his booster vaccinations on Friday 21st January at Blackburn's Vets4Pets and they were honoured to meet their newest celebrity patient.