I'm ELMORE, ELHT&Me's mascot! My wonderful friend SJ has created a Christmas colouring challenge for you to do with your family and friends!
Let's get started:
Choose the picture you'd like to colour in
Ask a grown-up to download it and print it out
Decorate the picture however you'd like - crayons, paint, glitter, whatever you like!
Ask a grown-up to take a picture of you with your masterpiece, and share it on Facebook or Twitter so I can see it!
Click the links below to download your images: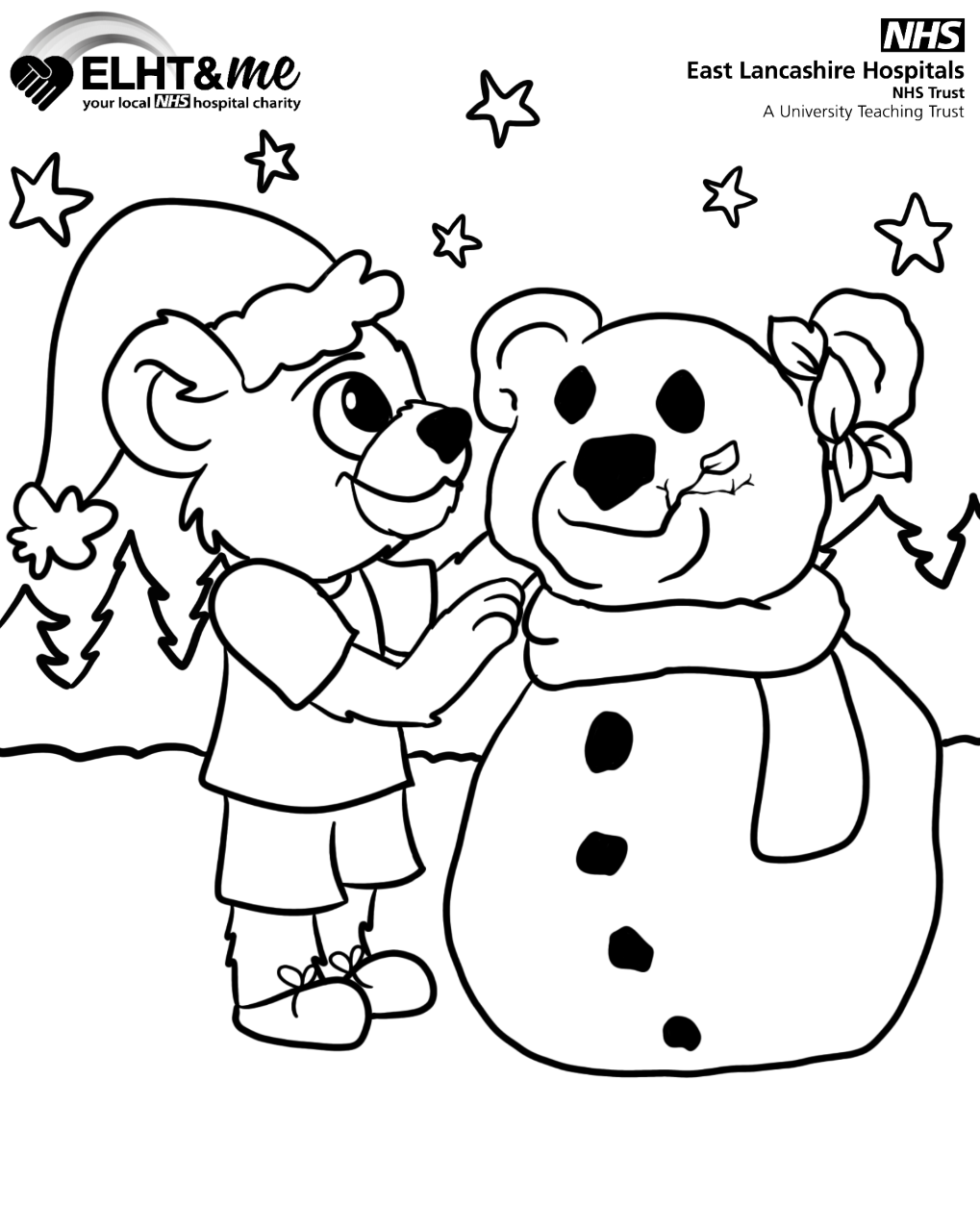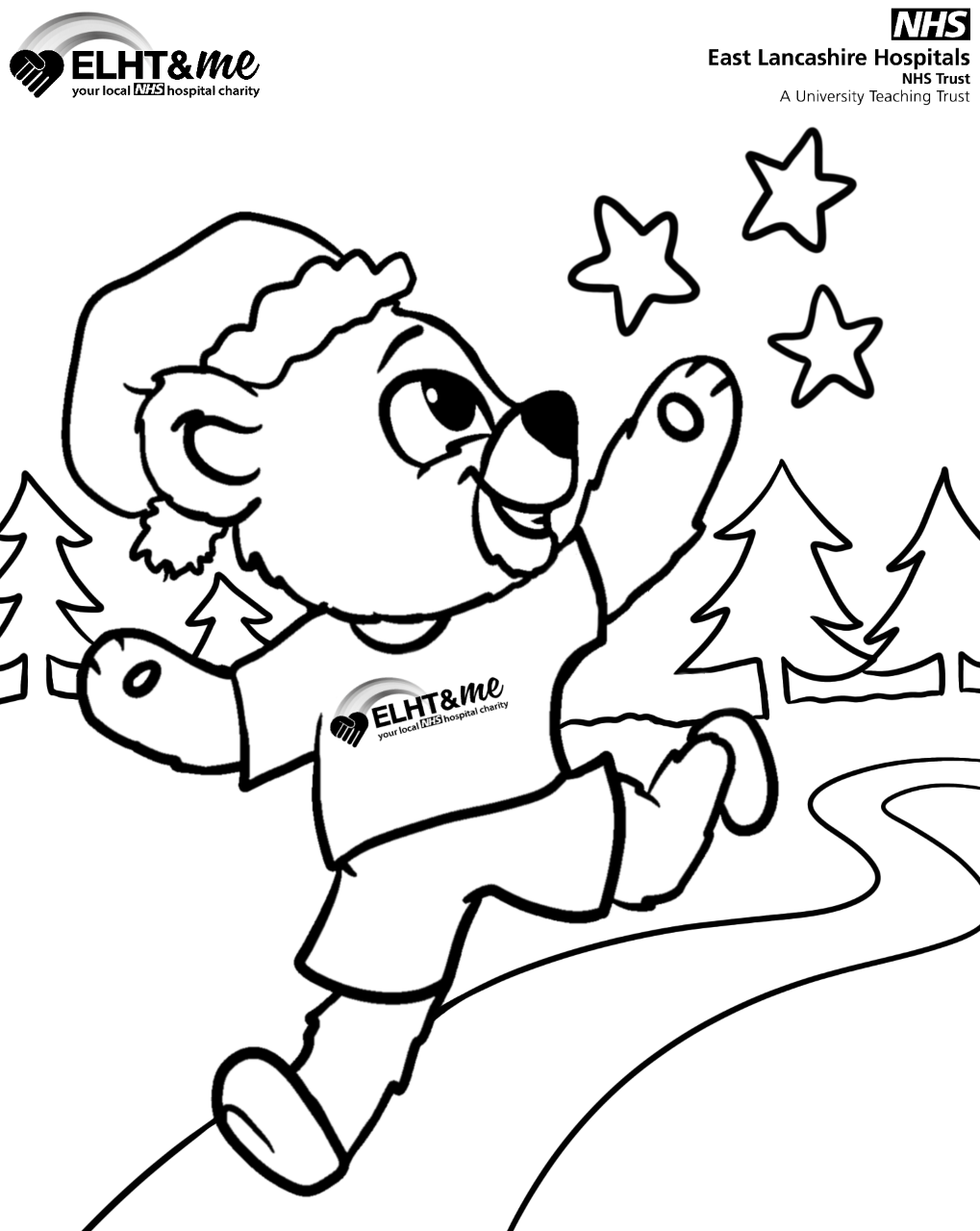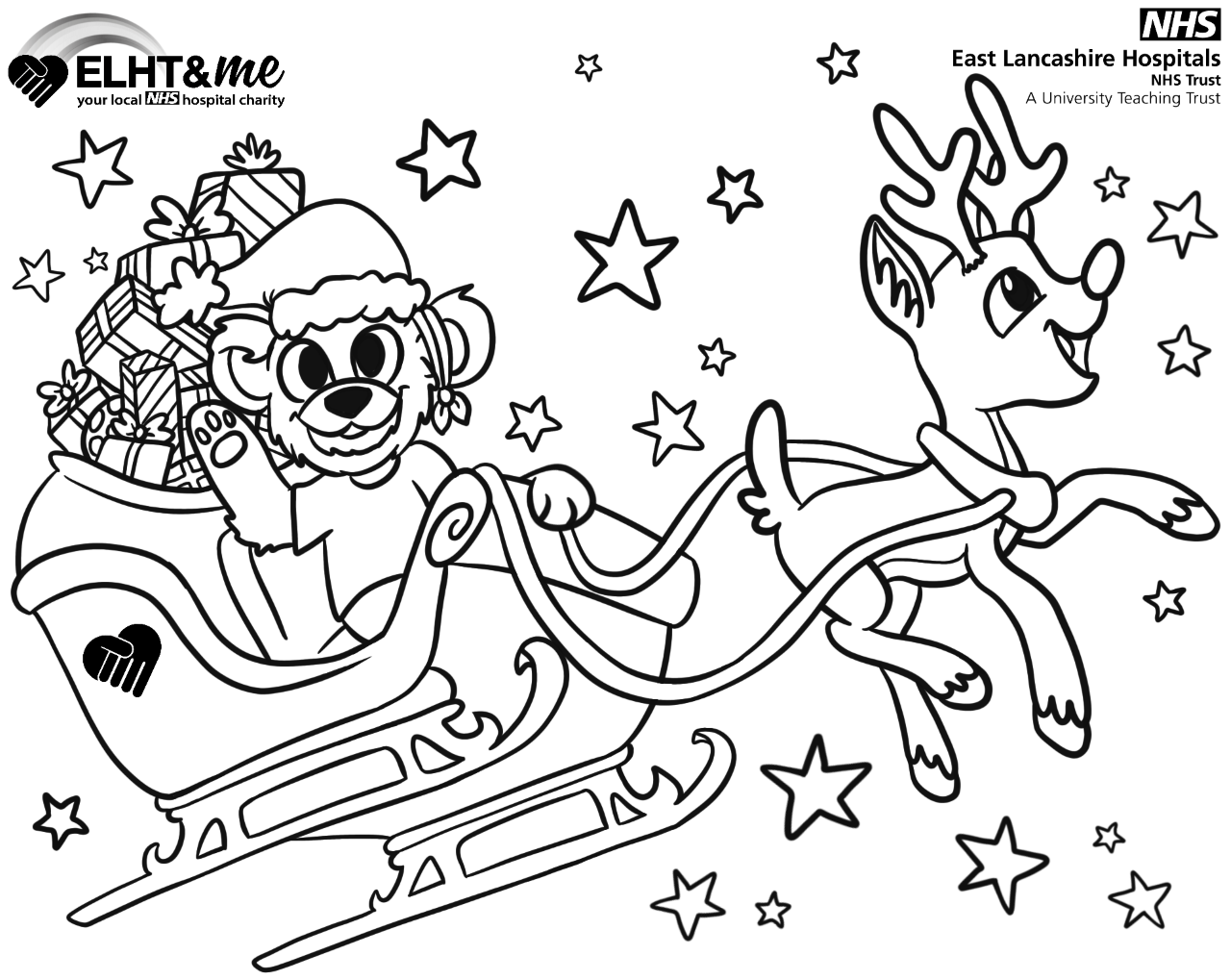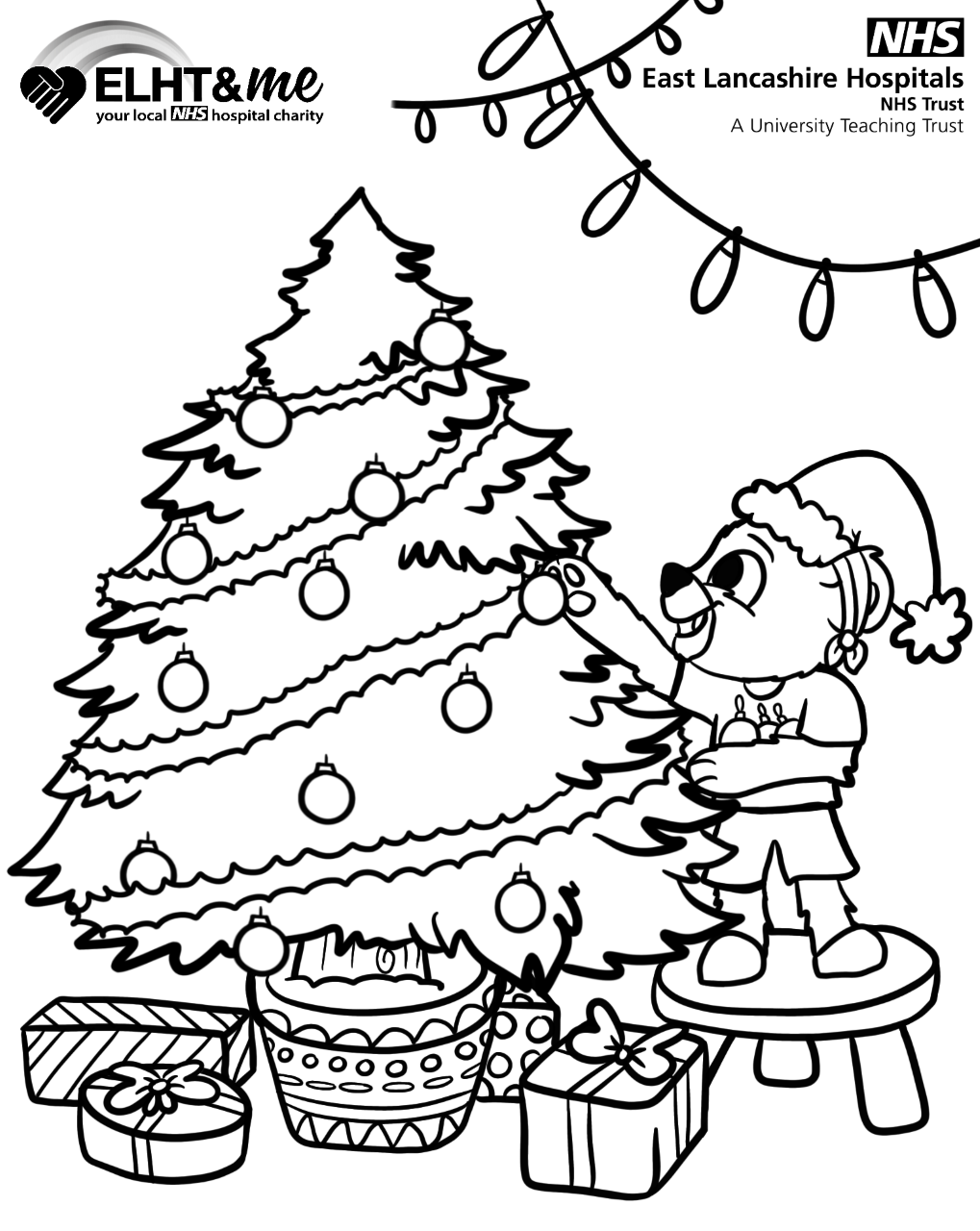 ELMORE and snowman ELMORE chasing stars ELMORE on sleigh ELMORE decorating tree
There are some thing that your parent(s) or guardian(s) could do to help their local hospital. If they would like to support their NHS Heroes they can make a donation to our Thank You NHS campaign.
Details of other ways that the community and business can help are here.
*These amazing drawings were produced by ELHT&Me volunteer SJ Singleton, who is also a freelance artist and designer. To find out more and see more of her work, click here.