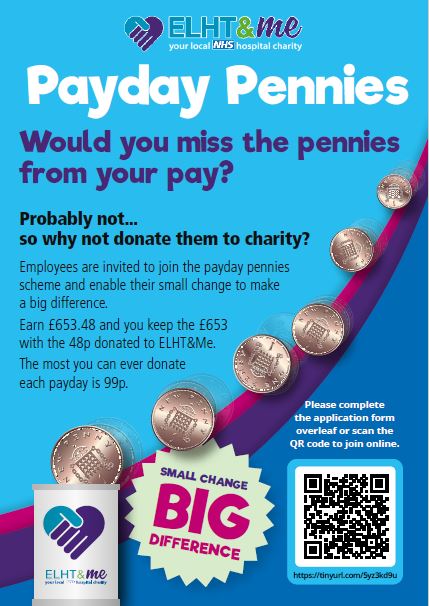 Would you miss the pennies from your pay?
Your hospital charity, ELHT&Me, are encouraging colleagues to make a difference, by donating the pennies at the end of your pay, leaving you with a round number on payday.
ELHT&Me will be able to make your small change go further through enhancing the patient and colleague environment by funding items outside of core NHS expenditure.
The small change at the end of your pay (no more than 99p) will be automatically donated to ELHT&Me each month until you notify us that you would like to cancel.
Complete the application form below and send via email (paydaypennies@elht.nhs.uk) or via post to ELHT&Me Charity Hub, RBTH.