Meet the Team
Denise Gee - Charity Manager
Hello - I'm passionate about developing our charity to make a lasting difference to the lives of those we love – our patients, staff, and volunteers, by creating opportunities to work with charitable trusts, major donors, local and national businesses.
I lead on planning our capital appeals and delivering our fundraising strategy to provide a range of activities and equipment which is over and above NHS funding.
What I love about working for the charity is meeting amazing fundraisers, sponsors, volunteers, staff, and patients.
It's great to be able to support the innovative ideas and improve the services ELHT provides with funding from the charity, to ensure our hospitals lead the way in providing exceptional healthcare for future generations. Who knew we would be using robots for surgical procedures and that the Charity would commit to buying two! Just walking around our hospitals and seeing the items that ELHT&Me has funded is a fantastic feeling and we are always keen to hear about new ideas and look at ways to achieve them.
Fun Facts: I'm a bit of a thrill-seeker having done some crazy things as a fundraiser over the years!!
Competed in the World Gravy Wrestling Championship - amazing how much fun you can have grappling in 1500 litres of Lancashire's favourite!
Jumped out of a plane...twice I loved it
Walked 235ft to the summit of Blackpool's Big One
Oh and ran the Burnley 10k - my biggest challenge yet, give me jumping out of a plane any day
There are many other challenges I have completed but the question is, what next? Maybe you would like to suggest a challenge?
My request to you is to join us on The Morecambe Bay Walk 2022 and do your bit to making a difference for everyone in East Lancashire. Reserve your place now
I look forward to seeing you there!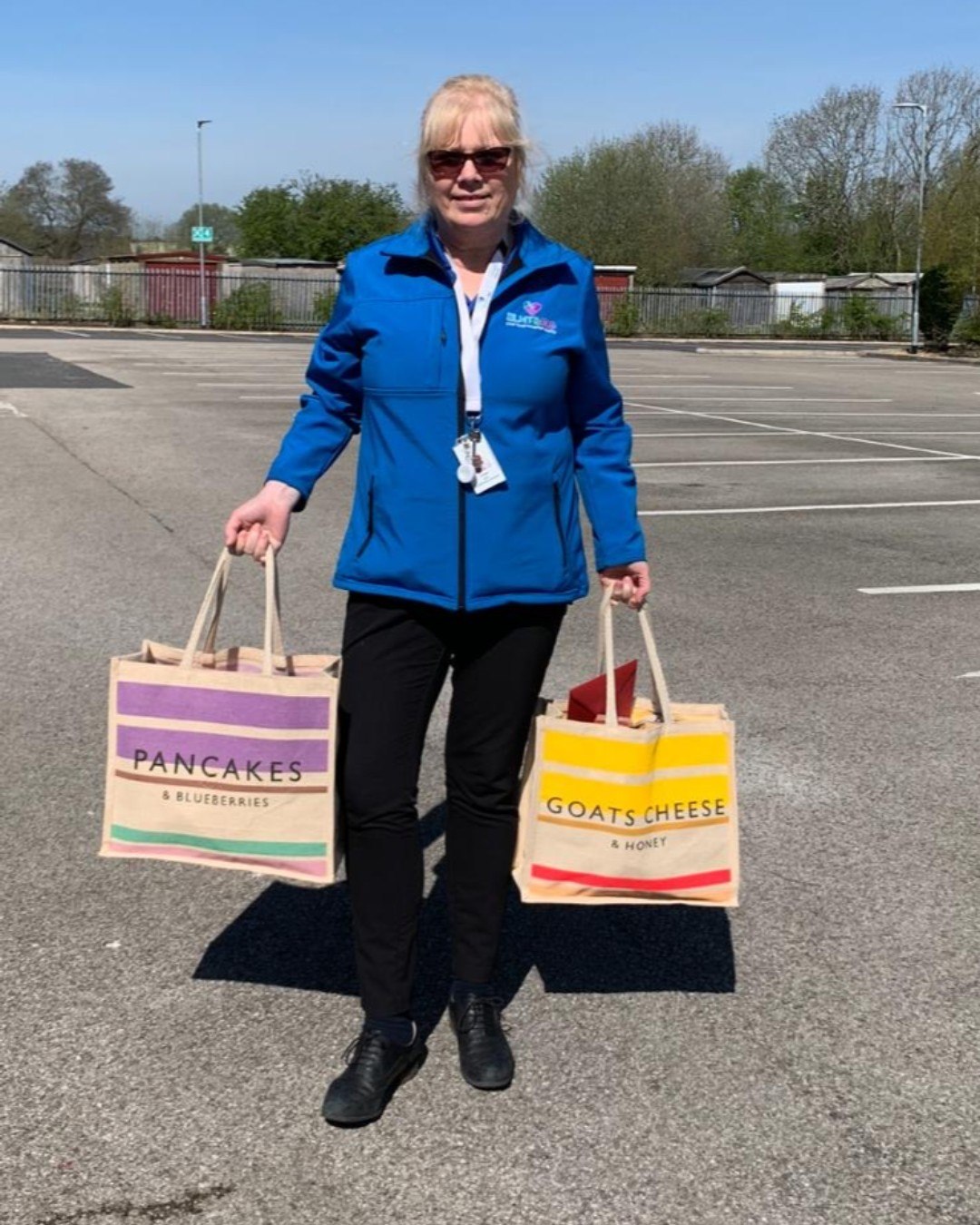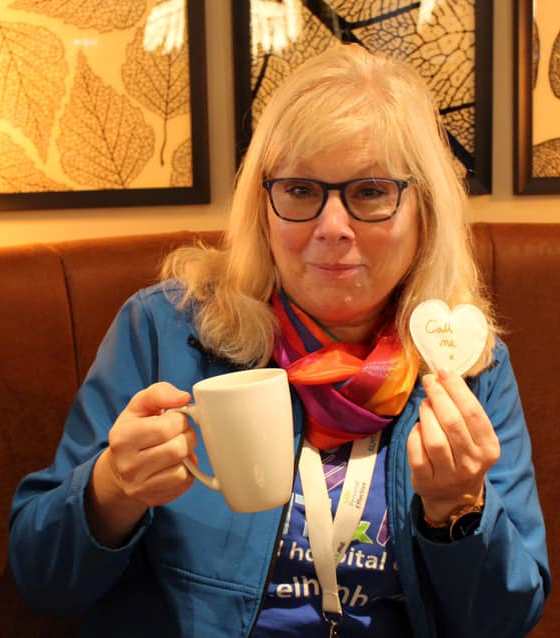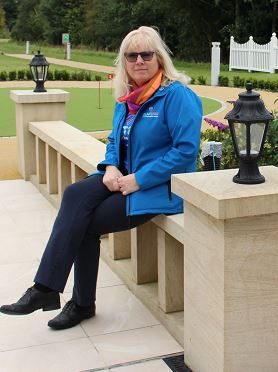 Emma Heinicke - Community Fundraiser
Hello - Where to start! There's so much more to being a Community Fundraiser than a big cheque photo and the images you see on social media. Being a Community Fundraiser is one of the best roles to have within a charity (although I'm biased). Every day brings a new challenge and a new task to add to the 'to do' list
Honestly, becoming a fundraiser wasn't my chosen career path I sort of fell into fundraising, but I think the majority of fundraisers will tell you the same - my five year old self wanted to be a fashion designer!
There isn't really a typical day, which is partly why I love the job so much. I spend a lot of time talking to our supporters, helping them with their fundraising; contacting local companies to ask for their support; planning new and exciting events - even organising a good old bucket collection now and again. I'm also work buddies with a bear! Who else in their job can say that? Pre-covid you'd often see ELMORE and I out and about, having fun whilst promoting the charity
Guess the thing I love most about my role is meeting our fundraising heroes. I really enjoy meeting everyone who helps support us - it's what makes my job worthwhile. Hearing the stories behind the fundraising, and to see the difference our amazing supporters make to ELHT every day - it's so heart-warming.
When I'm not Emma - Community Fundraiser, I'm Mum and Mummy to my two beautiful children - a teenager and a toddler Possibly my toughest challenge but definitely the most rewarding and the one that I'm most proud of
I was recently asked how I measure success in my role. The answer - having people contact me to say "I would like to support ELHT&Me.
Could that be you?
Contact me to find out, how together, we can make a positive difference for our patients and staff 01254 733936 or fundraising@elht.nhs.uk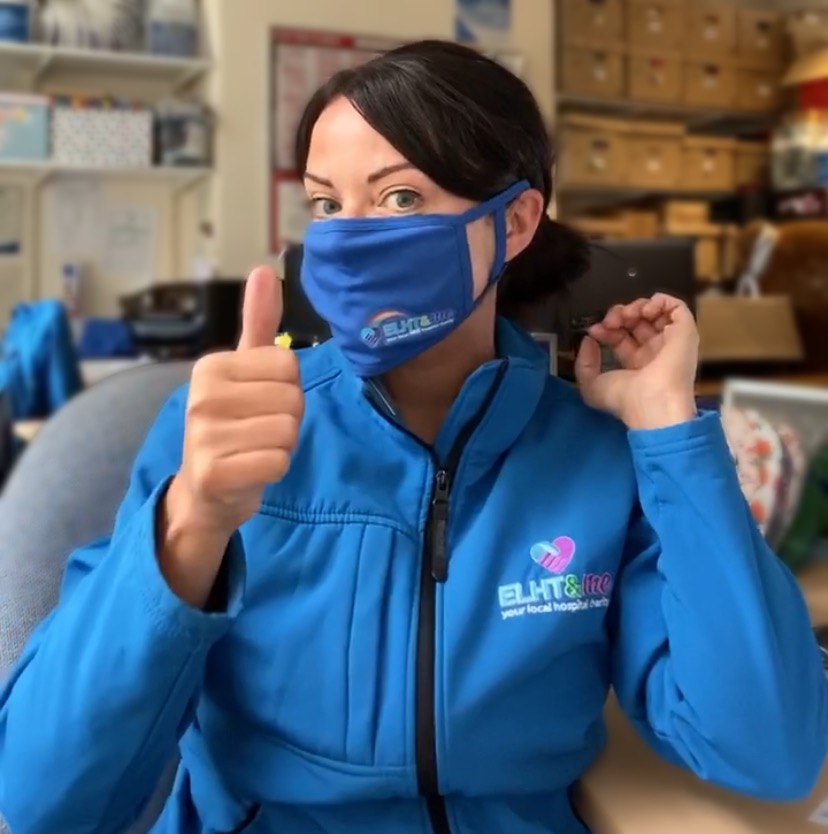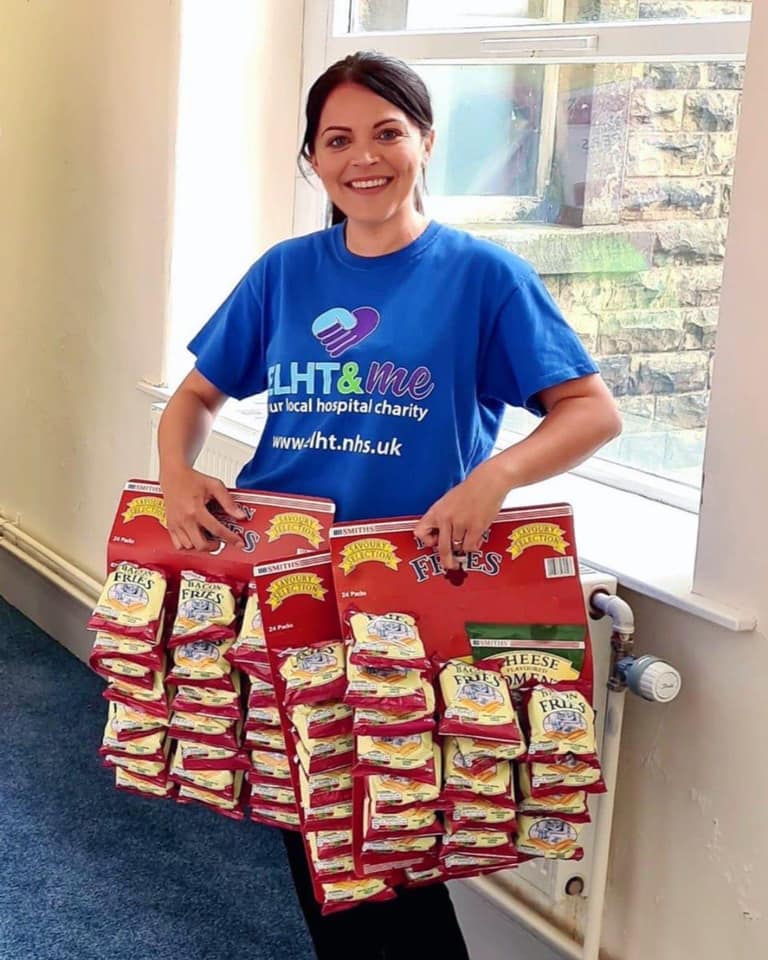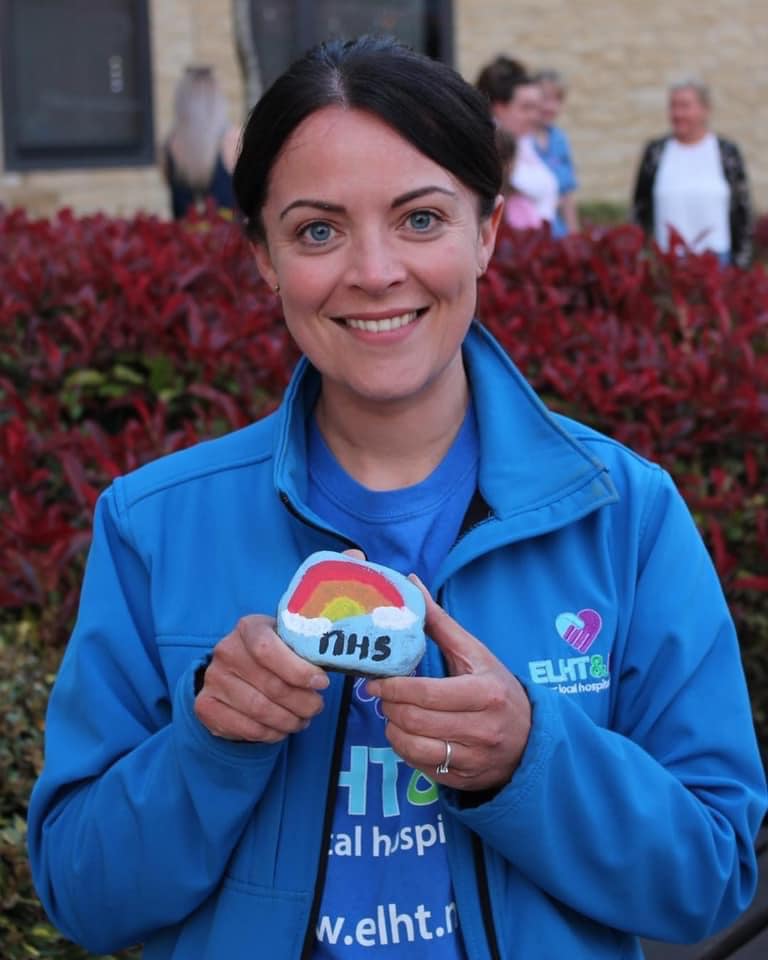 Demi Houghton - Digital Fundraising Officer
Hello, I'm Demi! I am new to the team and super excited to hear from you all, so please follow us on socials and share, like and comment on our posts - @ELHTandMe. My role is to make sure that our online communities are up-to-date with all upcoming events and to share the many wins that make ELHT&Me so extraordinary.
I love thrilling activities and have skydived 13,000 feet in Australia, landing on Mission Beach in Cairns and most recently 'walked the woodie' at Blackpool Pleasure Beach. Do you want to do something similar? Get in touch today on 01254 732140.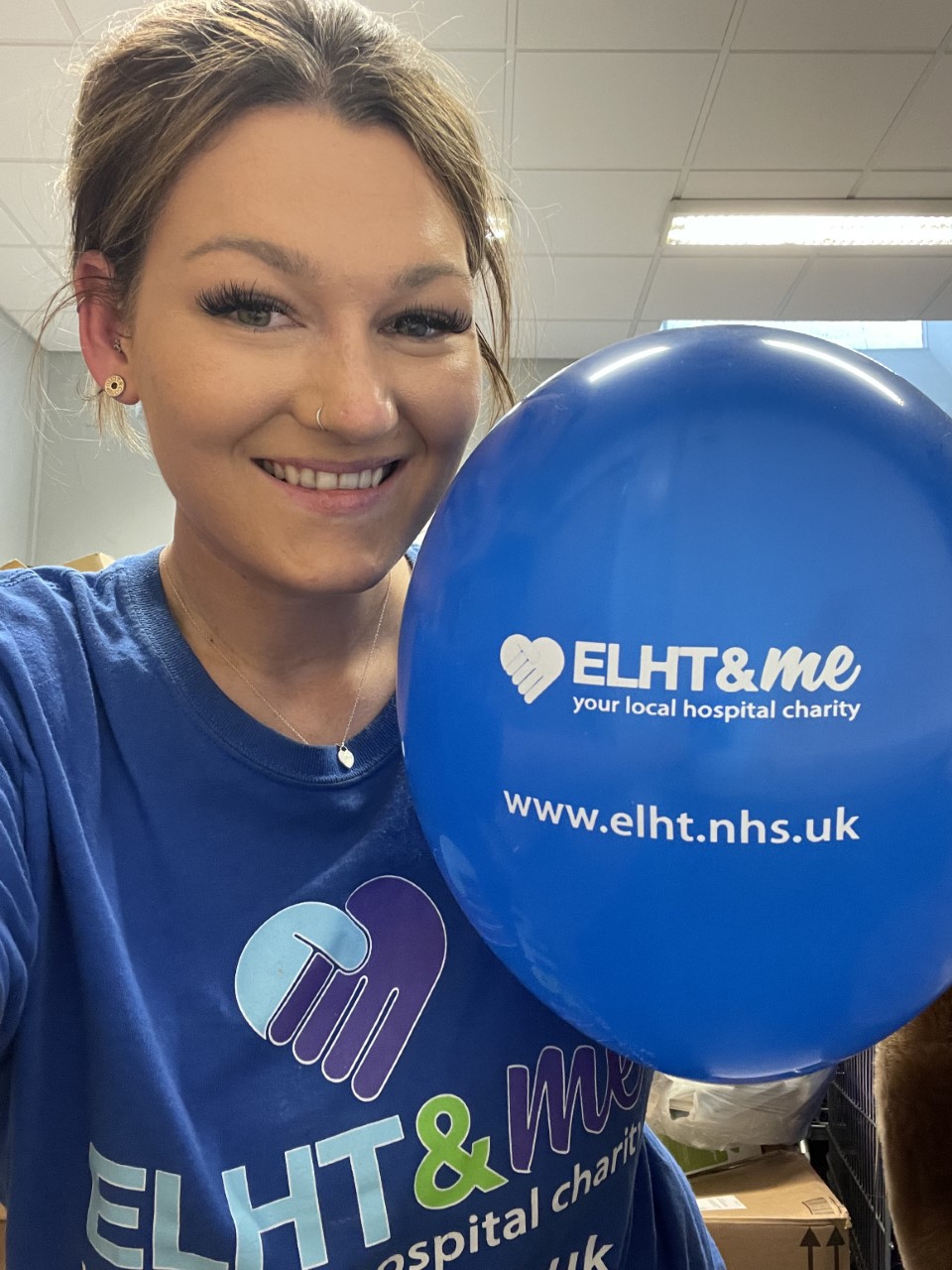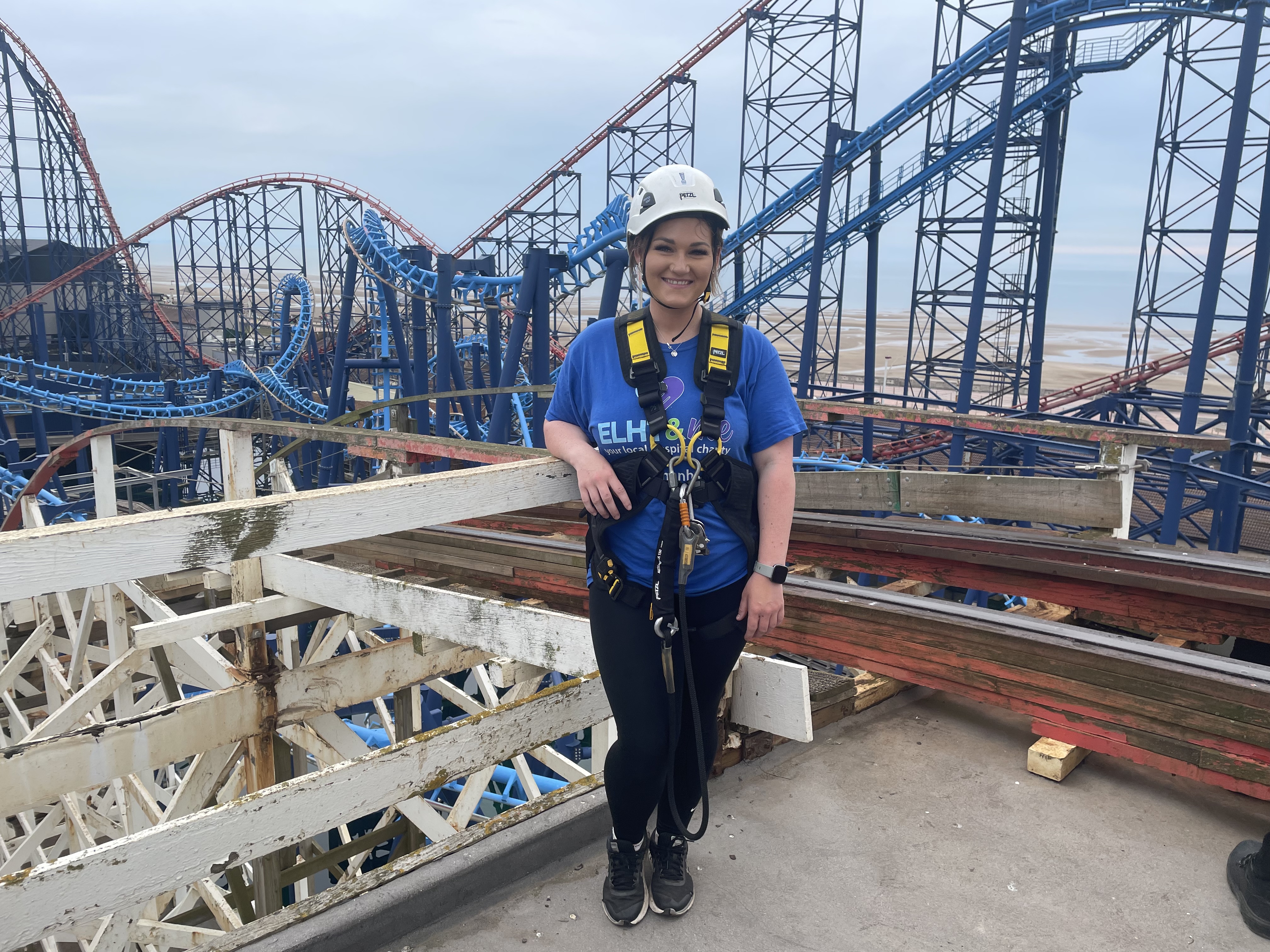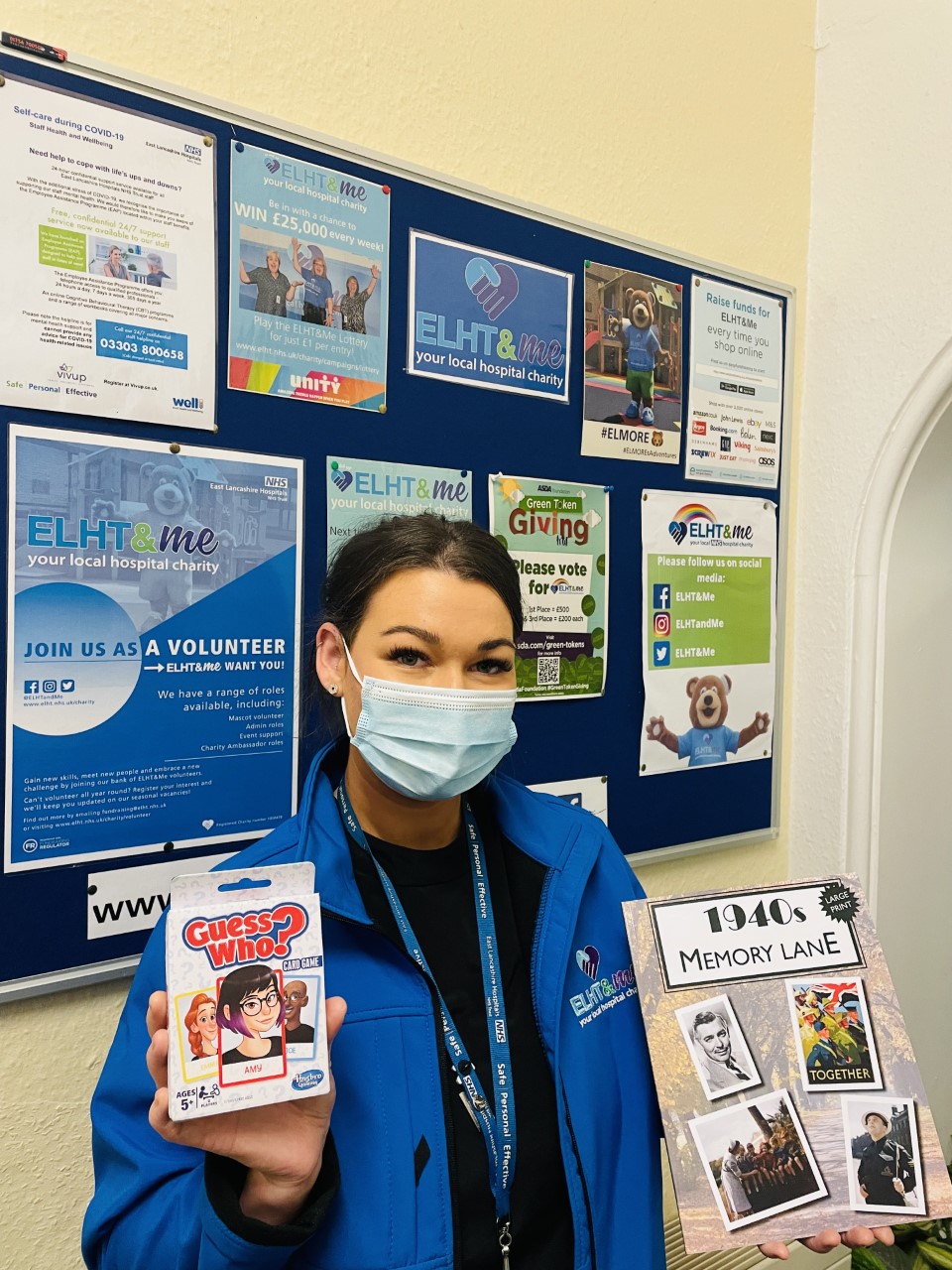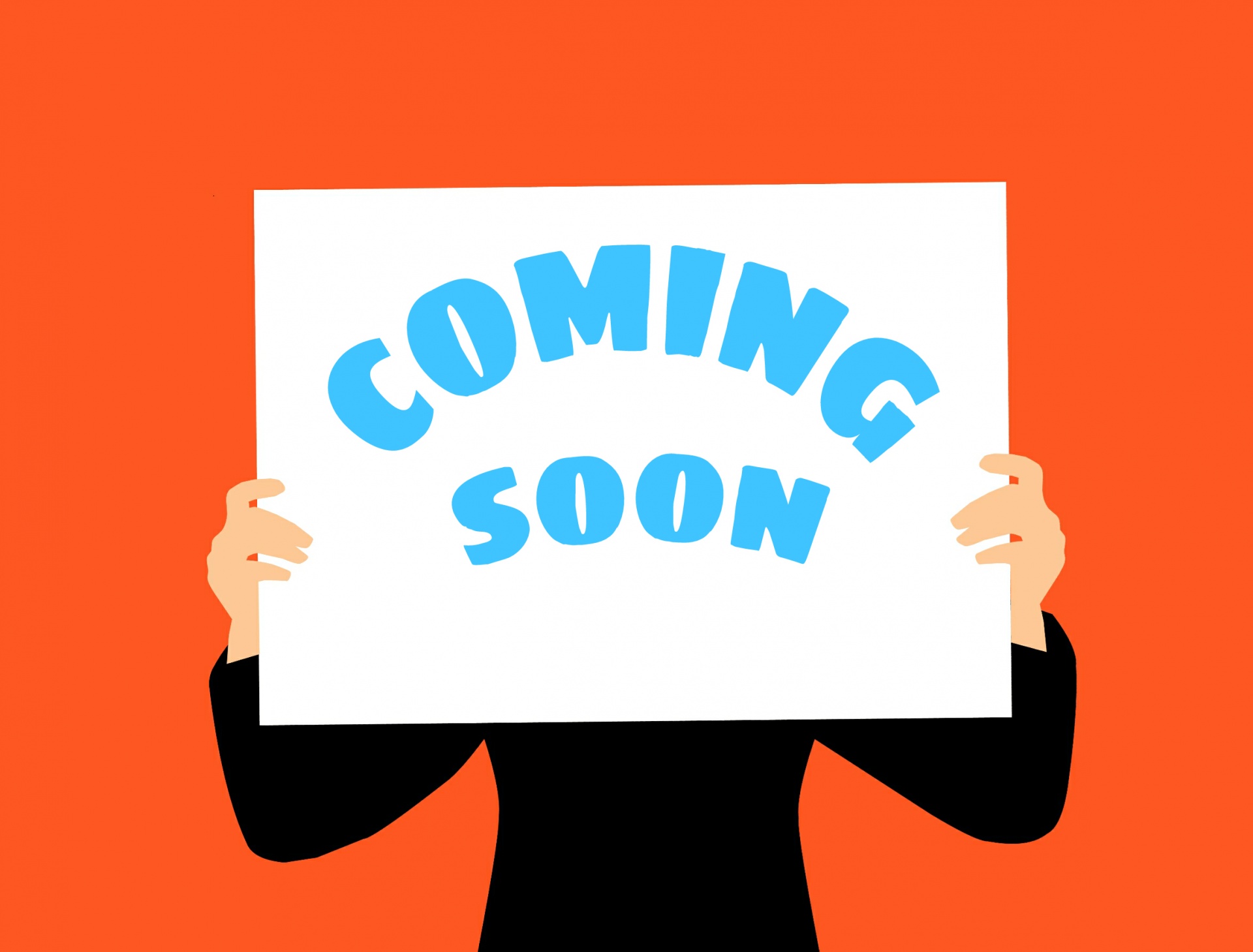 Elmore - Charity mascot
Hello bear buddies! You might have seen me here, there and everywhere, but I thought it was pawsibly time I told you a bit about myself.
Like loads of people I've met, I was born at the Royal Blackburn Hospital in 2003, coming from a rare family of bears who lived in the backwoods of Hyndburn.
My grandfather, Elbert, came over to England as a champion bear hugger and settled in East Lancashire after discovering a love for Lancashire hotpot.
Although you'll notice I'm fit and healthy now, I was born prematurely, at 30 weeks, weighing 3lb and spent some time on the neonatal unit.
I've been cared for by the hospitals at various stages in my life so I know how vital it is that we all keep supporting ELHT&ME.