Published on:
1 November 2019
---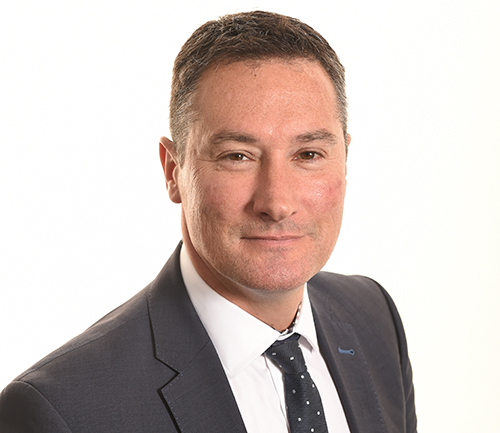 Hello everyone and welcome to my first regular blog in a while!

I'm sure you know that for the past six months or so I've been mainly in Blackpool, but now that I'm confirmed as CEO of both Trusts, I'll be spending more time back at ELHT. So as well as regularly blogging again, you'll be seeing more of me as I go out and about. I'm also very conscious that Damian Riley has kept you entertained as well as informed with his blogs, so I'm going to have to up my game!

It's good to be back doing this though, especially when it's so clear that you have carried on providing safe, personal and effective care as well as ever.

I am so proud of ELHT and everyone in our team and am as determined as ever that we get even better. I have been reminded this week of how good the Trust looks from an external perspective and reviewing our CQC standing it's clear that our objective of achieving 'outstanding' is within reach. It is incredibly rewarding when people visit the Trust and say they immediately feel its positivity. And that happens a lot.

One of the keys to this of course is ensuring that you, our workforce, is satisfied in your role and in good mental and physical health. You know we are working hard to provide good support for staff and lots of opportunities to access wellbeing opportunities. Take a look at what's on offer in November here.

Today is 1 November and, unless you have been avoiding all news streams, you will no doubt be aware that we should have withdrawn from the European Union yesterday. I'd like to assure you all that it will be business as usual for ELHT despite the postponement and the upcoming general election. Only this week the NHS was praised for its preparedness and reassurances provided to the government around the plans to leave the EU.

And on the subject of planning, Monday is the start of our Perfect Week. Our performance against the A&E 4-Hour Standard and patient flow has already seen a significant improvement over the past week. This is due to the preparatory work being carried out in the lead up to the Perfect Week, so we are looking to really build on that success.

During the Perfect Week we will be working with our primary and social care partners and staff across all our wards and services to tackle blockages which can hinder the hospital from running at maximum efficiency. The key to the success of the Perfect Week is for everyone to understand that this is a whole team effort. I am therefore asking all clinical and non-clinical staff – in fact every one of you - to focus your efforts on this and make it the number one priority. Every single one of us can (and does) have an impact.

I know just how hard people are working on this now, and I would especially like to mention ward C10 at Blackburn Royal Teaching Hospital. Through focused effort and teamwork they have succeeded in safely keeping their length of stay below 14 days this week. Well done! Their practises will be shared and replicated to make the most of their efforts. Please do keep an eye out for the regular messages being issued throughout the week for more opportunities, and to 'heed the call' to do everything possible to focus on safe discharge or transfer of patients during this time.

Is it too early to mention Christmas? Well, it is only 54 days away and our charity, ELHT&Me has got lots of festive activities coming up, including an official Christmas lights switch on! Do please continue to give the charity your full support; one way to do this is by attending the Charity Match Day that has been organised at Blackburn Rovers. You can buy a heavily discounted ticket (only £5 and every penny goes to the charity) or get one free if you volunteer to help on the day. Either way, it would be great to see you at the match and supporting our ELHT&Me. They are making a huge difference to the money we have available to enhance our services to benefit both patients and staff, and we've never needed this help more.

We'll certainly be calling on the charity to help us expand our robotic surgery in Burnley as well as Blackburn, something we're determined to do. Next week, we'll be having a special one-off demonstration event of the surgical robot in the new Fairhurst building on our Burnley General Teaching Hospital site. If you can find time during your busy day, why not pop along to the drop in session between 10am and 3pm.

It's great to be back!