Published on:
27 May 2021
---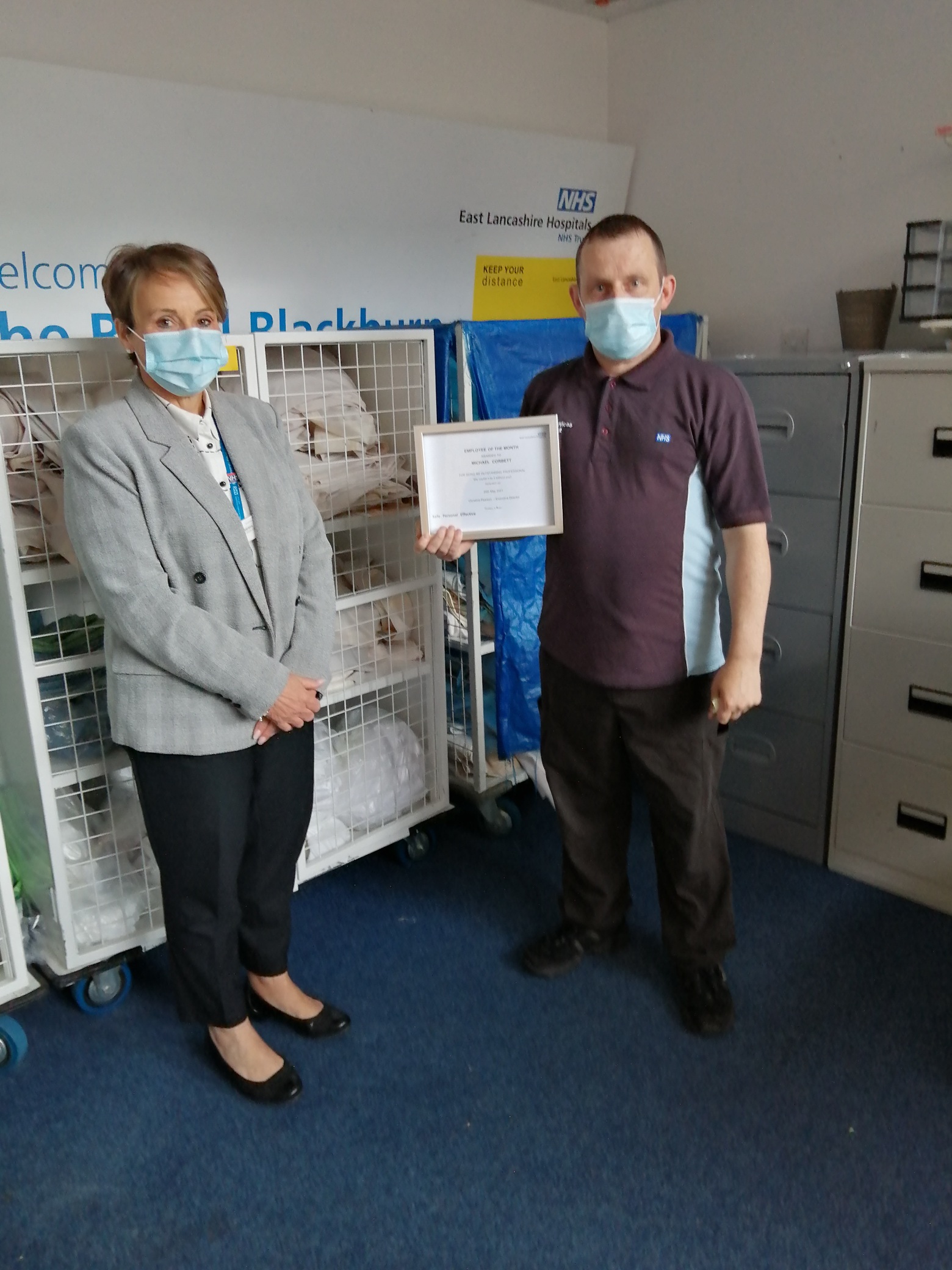 Michael works as a Patient Services Assistant at ELHT and has been praised for always maintaining a harm free working environment for colleagues and visitors on Ward B6.

As well as being adored by our patients, he was also complimented by many of his team members, including Melanie, Samantha and Hannah who have collectively said:
"Michael is constantly exhibiting excellent quality of care, treating both colleagues and visitors with dignity and respect. He is kind hearted and shows his compassionate nature to each individual he meets at the Trust
"Nothing is ever too much effort for Michael; he is always polite and goes above and beyond in his day-to-day role. He always comes onto the ward with a friendly attitude, a smile on his face and asking patients how they are and making sure they are okay.
"We are extremely grateful to work with Michael. His friendly, reliable and supportive attitude makes a positive difference to not only the team but also to the patients. He always makes a conscious effort to remember visitor's names and they are very happy to see Michael."
Chris Pearson, Executive Director of Nursing was delighted to present the award and said:
"It was lovely to meet Michael and present the 'Employee of the Month' award. We would like to thank him for making such a positive difference and constantly making the extra effort. It is great to see our patients and staff happy at the Trust.
From myself, everyone at ELHT and the B6 team, thank you for being a valued member of our ELHT family!"