Published on:
26 April 2019
---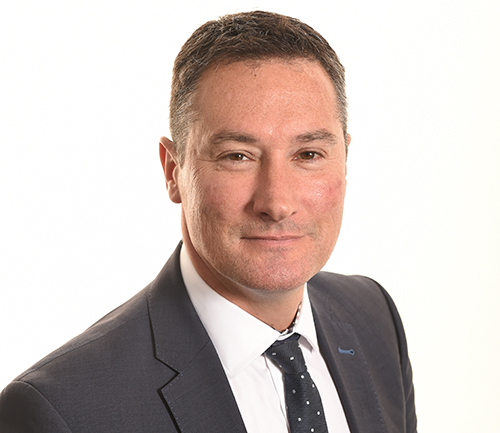 Hello Everyone
In this week's blog I want to pay tribute to all the staff and volunteers who provide excellent treatment and care for hundreds of thousands of ELHT patients every year.
It is thanks to our 8,000 employees and volunteers that ELHT is able to meet – and in many cases beat - some of the most challenging healthcare performance standards in the world. Waiting times for diagnostic tests and elective treatment, A&E and cancer services – ELHT staff are doing all they can in a high pressure environment, performing excellently on a par with any Trust in the country.
Knowing we have the right people to deliver a first class health service is essential. From patient services staff and chemists to midwives, surgeons and occupational therapists, ELHT staff are helping to ensure the people of East Lancashire get the best possible healthcare. And in the next seven days, we'll witness some of the very best that ELHT has to offer with a programme of high profile events that put ELHT people in the spotlight.
Kicking off on Monday and going all the way thru to Friday is our first ever Festival of Inclusion, an entertainment extravaganza with something for everyone as our staff come together to show how we much we all share. Dancing, arts, health and exercise, music, markets and tea parties – there's lots going on all week long. All Festival events are free and open to all staff, patients and visitors (unless otherwise specified). Most events are drop-ins, so I encourage all staff to check out what's happening, get yourself along to one or more event (internal only) and save an onion bhaji for me!
Earlier today (Friday) I met a member of staff who has demonstrated the qualities that embody the high quality care everyone at ELHT aspires to deliver. It made me proud to present Physiotherapist Daryl Thorpe with his certificate and trophy for being the Trust's Employee of the Month for April. As the person who nominated Daryl described him, "he has been basically a star"; a shining example of a healthcare professional who goes the extra mile to ensure his patient's benefit from great treatment and a truly caring service. Well done, Daryl.
Next Friday we'll celebrate our STARS of 2019 at the annual Star Awards ceremony at the Mercure Dunkenhalgh Hotel. The glittering evening is the culmination of a lot of hard of work by a lot of people and it will make me incredibly proud to welcome around 350 staff and guests as we celebrate staff who set the standards we all aspire to. It's also worth remembering that the STAR Awards are more than about the winners – much like the Festival of Inclusion, they are about us celebrating the everyday brilliance of all our staff. If you're attending, I look forward to seeing you next Friday.
Talking of staff who go the extra mile! Many of you have already registered for The BIG NHS Walk in June to raise funds for ELHT's very own charity, ELHT&Me. This is a gentle reminder that the 30 April deadline for EARLY BIRD registration is fast approaching, so please get your skates on and sign up a.s.a.p.
And finally, next week I begin a part time, interim role as Chief Executive of Blackpool Teaching Hospitals NHS Foundation Trust. I am looking forward to this new challenge and hope to make a positive contribution to Blackpool Teaching Hospitals. I am able to accept this interim appointment because of the strength and stability we have here at ELHT. I'd like to thank all staff for the wonderful support you always give me and I have great confidence that Medical Director Professor Damian Riley will receive the same level of support as he takes on the role of Acting Chief Executive.
All the best,
Kevin