Published on:
17 December 2021
---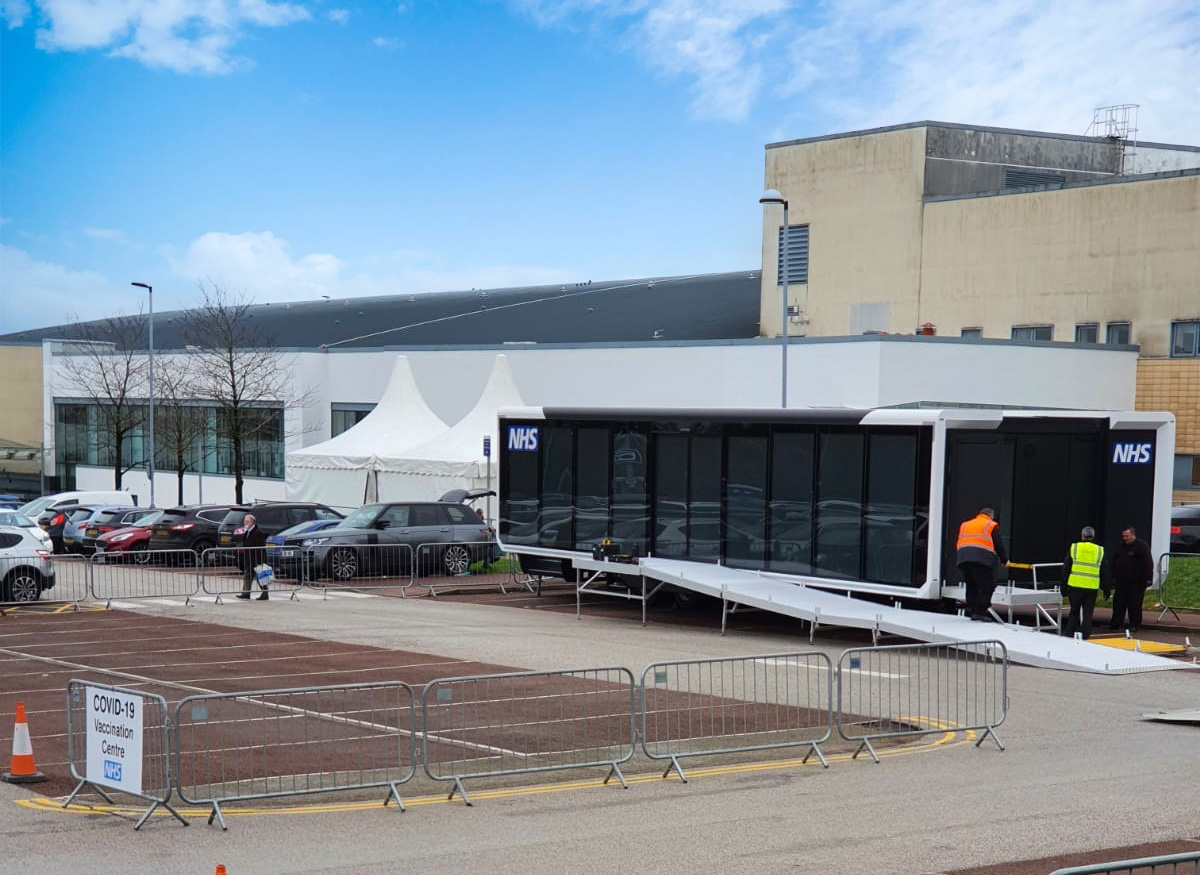 A mobile vaccine clinic has now arrived on the Royal Blackburn Teaching Hospital site and parking is free for those getting vaccinated!
The articulated lorry will be open 8am until 8pm, seven days a week and is offering booster vaccines.
People can also still get their first and second jabs too if they haven't already – it is not too late to get yourself protected.
The return of the mobile vaccine clinic will help the NHS vaccination programme offer every adult the chance to book a COVID-19 booster vaccine by the end of the year in a race to protect the nation against the Omicron variant.
Walk-ins are welcome but priority is given to those with an appointment so book online at www.healthierlsc.co.uk/blackburnbooster
Jane Scattergood, Senior Responsible Officer for the Lancashire and South Cumbria Covid-19 Vaccination Programme, is urging people to get their booster jab without delay.
She said: "The NHS is working closely with all its partners on a rapid response to the new omicron variant of the virus in order to protect our citizens. We have plenty of vaccine for everyone and have made it as easy as possible for them to come forward to be vaccinated.
"A huge thank you to all our staff and partners who are working hard on the delivery of this next phase of the vaccination programme and are helping to protect our residents and their loved ones."
Further details are available here on where you can book your vaccine at www.healthierlsc.co.uk/getmyjab