Published on:
13 November 2019
---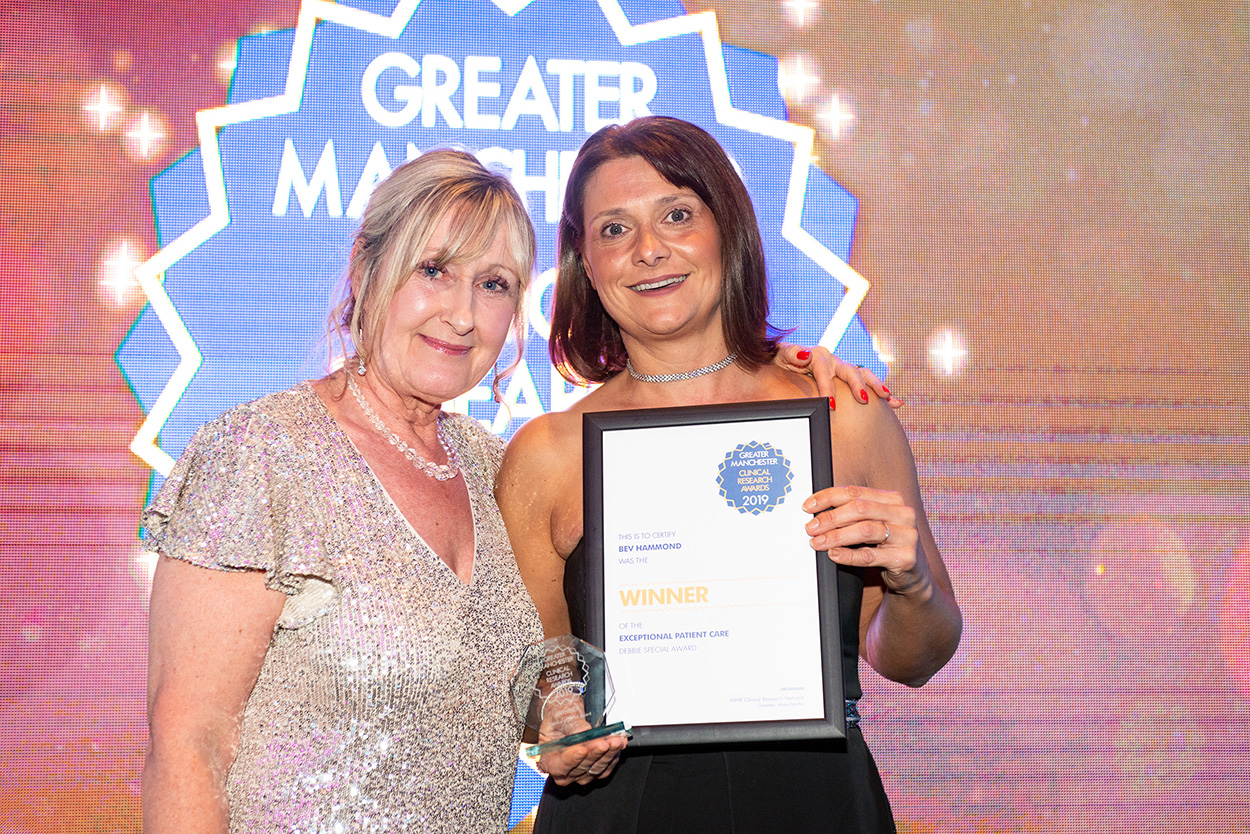 Pictured: Research Midwife Bev Hammond (right) receives the Special Award for Exceptional Patient Care from Clinical Research Network CEO, Debbie Vinsun
Researchers from East Lancashire Hospitals NHS Trust celebrated when the winners of the 2019 Greater Manchester Clinical Research Awards were revealed during an evening of celebration on Thursday 7 November.
Following several near misses, Research Midwife Bev Hammond received the recognition she deserves and received the Special Award for Exceptional Patient Care' award, as well as being shortlisted for the 'Research Midwife of the Year' award.
In addition, first time researchers Karen Davies and Yvonne Grimes were runners-up for the Research Nurse of the Year award.
Staff from the region's hospital trusts, primary care centres and other local partners gathered in Manchester city centre for the seventh-annual ceremony to toast excellence in health research delivery.
The black tie event was organised by NIHR Clinical Research Network, Greater Manchester (CRN GM), in association with Syneos Health, who kindly sponsored the Research Team of the Year award.
This year more than 200 nominations were received, with submissions coming from right across Greater Manchester, East Cheshire and East Lancashire.
Individuals and teams were recognised for their efforts in 13 categories, which included brand new accolades for Early Career Researcher of the Year and the Team Excellence Award for Research Patient Experience.
The ceremony took place following a record year for CRN GM in which 82,896 participants were recruited across 1,052 research studies. This made Greater Manchester the third highest recruiting CRN in England and the highest recruiting based on recruitment per 1,000 population (28.2 per 1,000).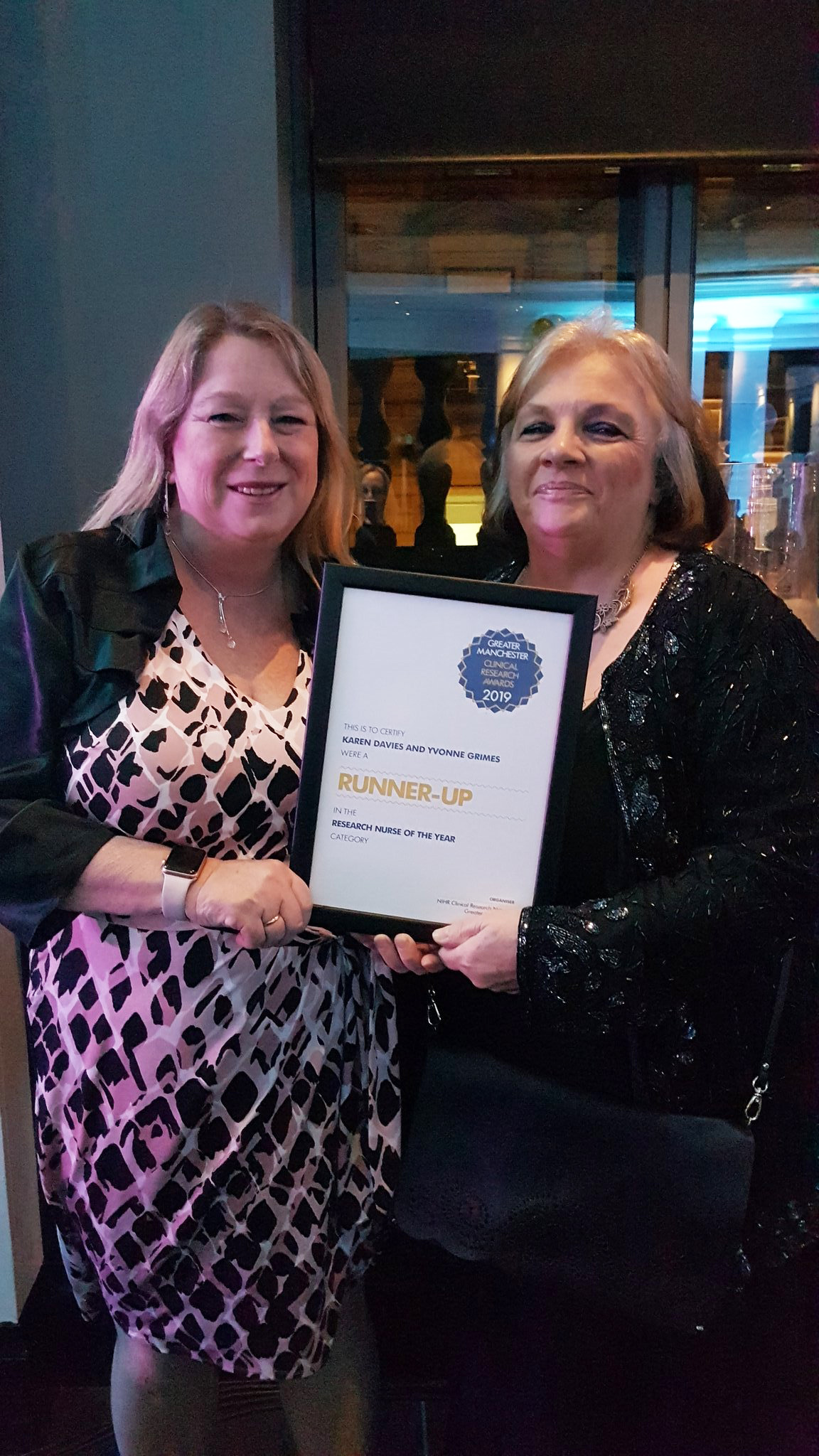 Pictured: Research Nurses Karen Davies (left) and Yvonne Grimes pictured with their 'Research Nurse of the Year' certificate