Published on:
21 June 2019
---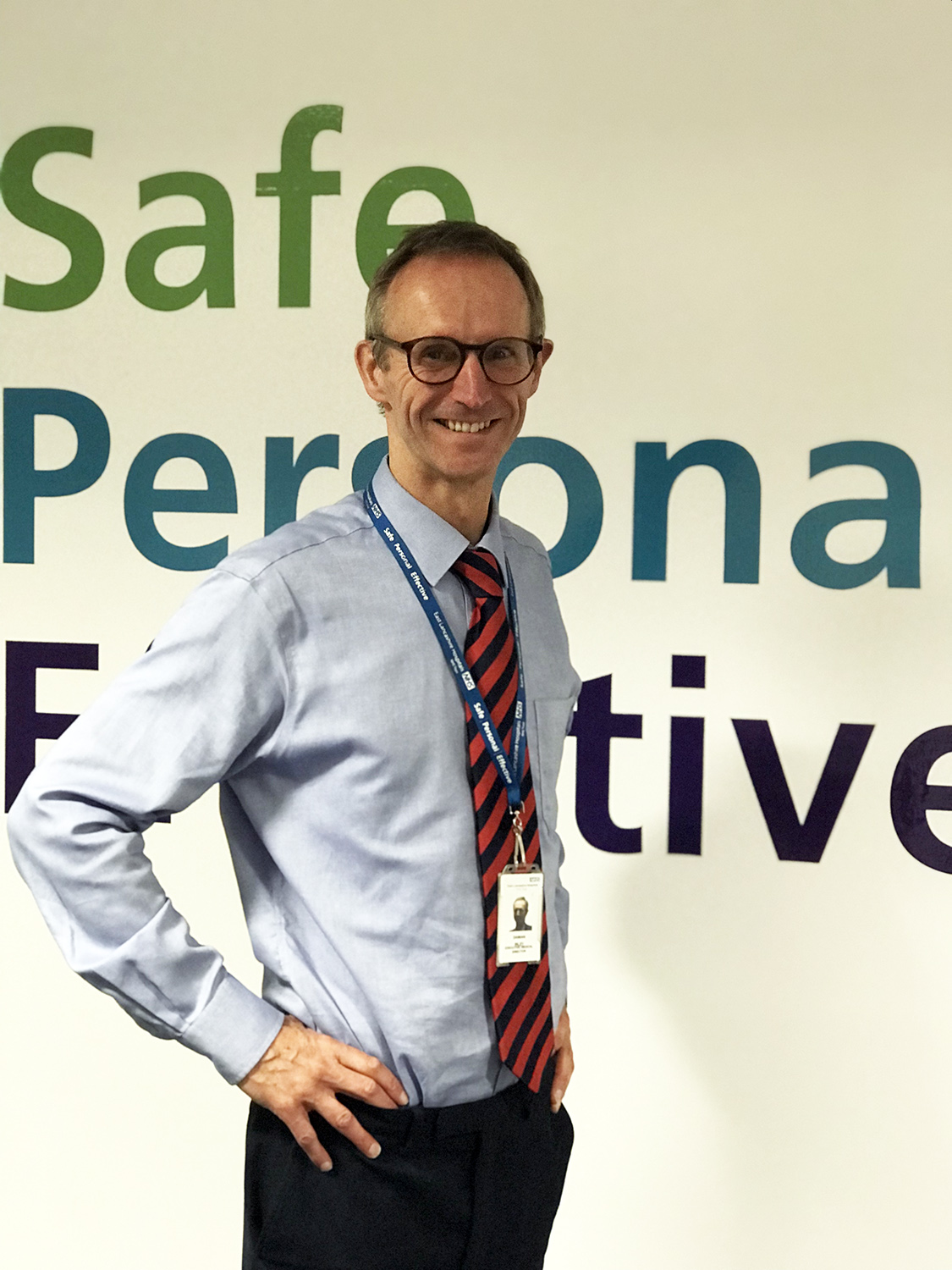 Hi All
First of all, let me thank Director of Service Development Martin Hodgson for posting such excellent and thought provoking blogs these last two weeks.
If he'd blogged one day later, Martin would have told you that last Saturday we achieved 95 per cent of patients attending A+E being seen, treated or discharged within 4 hours. This is the first time we've achieved this in some months. Yes, we haven't achieved it every day but our figures this last week for 4-hour performance are significantly better than in previous weeks, and overall our Trust performance against the 4-hour standard for the last six months is becoming consistently better than what we achieved in the previous two years.
In fact, this Wednesday we treated and discharged 100 per cent of patients within 4 hours at both Blackburn and Burnley Urgent Care Centres and the Accrington and Rossendale Minor Injury Units. This really is an excellent performance in which so many staff play a part. By this I mean discharges are better managed, our Home First service is having a significant effect, our new acute care pathways and frailty care (OPRA) are having an impact, our ED processes are slicker, our Ambulatory care pathways see more patients and the new Surgical Ambulatory Emergency Care Unit (SAECU) is making a difference. A really big thank you to everyone involved.
Talking of ambulatory care, ELHT has been selected for a national pilot of Ambulatory care units as part of the "national accelerator programme". We were chosen to participate because ELHT is recognised as being a leader in this area, having established a great model for ambulatory care. And being involved means we'll be helping to set the national trend.
More good news arrived with the latest statistics released by NHS Improvement which show that ELHT was in the Top 10 trusts nationally for protecting patients by undertaking VTE risk assessments on admission to hospital. In numerical terms, over 99 per cent of our patients were risk assessed for VTE in the last 12 months. Thank you to everyone involved for their dedication and for encouraging, challenging and motivating staff and teams to collectively lead on this harms reduction initiative.
I had an excellent day on Thursday at the annual ELHT/UCLan Medical Education conference. Now in its 5th year, this was the biggest conference to date and great to see a full room at Ewood Park. Considering we started taking 30 medical students a year and now we welcome over 100, it's very good news to have more doctors, with many being local residents who will be able to work at ELHT in the coming years. UCLan was a new medical school, starting from scratch, and July 16th 2020 sees their first ever 'new doctor' graduates. It will be a proud day for ELHT too as we celebrate the graduation of these new doctors who have had almost all their clinical training at our Trust.
On Tuesday evening we had a positive meeting with over 50 GPs from Pennine Lancashire which included a discussion aimed at 'breaking down the barriers between primary and secondary care'. Integrated working like this is really important as GP practices are now clustering together into local networks, each serving 30-50,000 population sized localities, and our Integrated Neighbourhood Teams play a full part in supporting these new networks.
More good news coming from the increasing integration between health and social care services is that our Infant Feeding Team are celebrating the success of their partners at Lancashire NHS Foundation Trust and Blackburn with Darwen Children's Centres who this week received 'Baby Friendly' accreditation from UNICEF UK. You can keep up to date with local 'baby' news – including events and advice during Celebrate Breastfeeding Week – on our dedicated Twitter feed, @BabyELHT.
Simon Stevens, the Chief Executive of NHS England made a speech earlier this week which received a lot of coverage in the health service and national media. Simon highlighted that there are not enough hospital beds in acute hospitals to cope with the rising demand. We will have to see how this translates into actions, funding, new pathways of care etc. I suspect this is a message that will not come as a surprise to a lot of you!
What's clear is that we will need to consider more beds, but we will also need to consider better care in the community delivered through our primary care networks, to keep the elderly and frail at home and also better intermediate care services to help keep people out of hospital where possible.
If it's Friday, it's almost the weekend….and a BIG weekend for the hundreds of people taking part in the BIG NHS Walk, organised by our charity ELHT&Me. On Sunday morning, two 12-mile walks will set off from Burnley General and Royal Blackburn hospitals with one goal….raising funds to help ELHT&Me provide those little extras which improve the experience for our staff and patients. It's not too late to sign up, help a great cause and enjoy a stroll through the beautiful East Lancashire scenery this weekend.
Best wishes,
Damian