Where are we now?
Over the last few months, the eLancs team have been working on rolling out our Cerner Electronic Patient Record (ePR) system. From building the system to work for us to roadshows and staff webinars to spread awareness, work has been going on with colleagues across the Trust to make sure the ePR is ready for the big switch on in November 2022.
Below is a roadmap of the progress so far: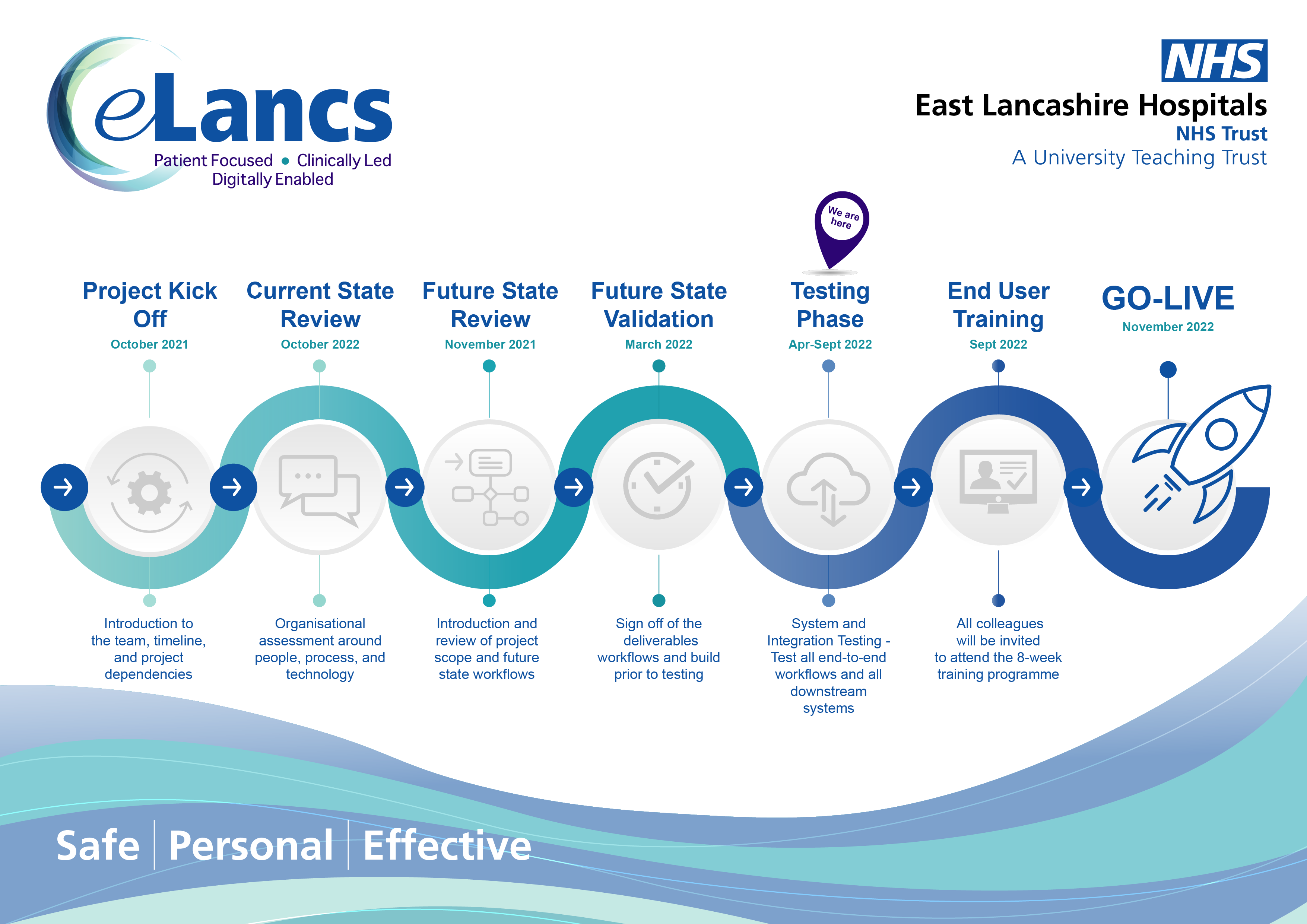 Testing Phase
April to September is our testing phase, where we'll be carrying out system and integration testing, test all end-to-end workflows and all downstream systems.