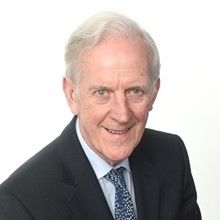 Mike Wedgeworth MBE joined NHS East Lancashire Hospitals Trust in April 2017.
Mr Wedgeworth, has been the Chairman of Healthwatch Lancashire and formerly Chief Executive of Hyndburn Borough Council and Chair of Blackburn College, has held senior executive positions both locally and nationally for almost four decades. He now serves as an assistant priest at Blackburn Cathedral.
Mr Wedgeworth was awarded the MBE in 2010 for services to Further Education and the Community of Lancashire and is committed to the values of the NHS, and public services generally, and is very aware of the need to provide safe, personal and effective care to patients.